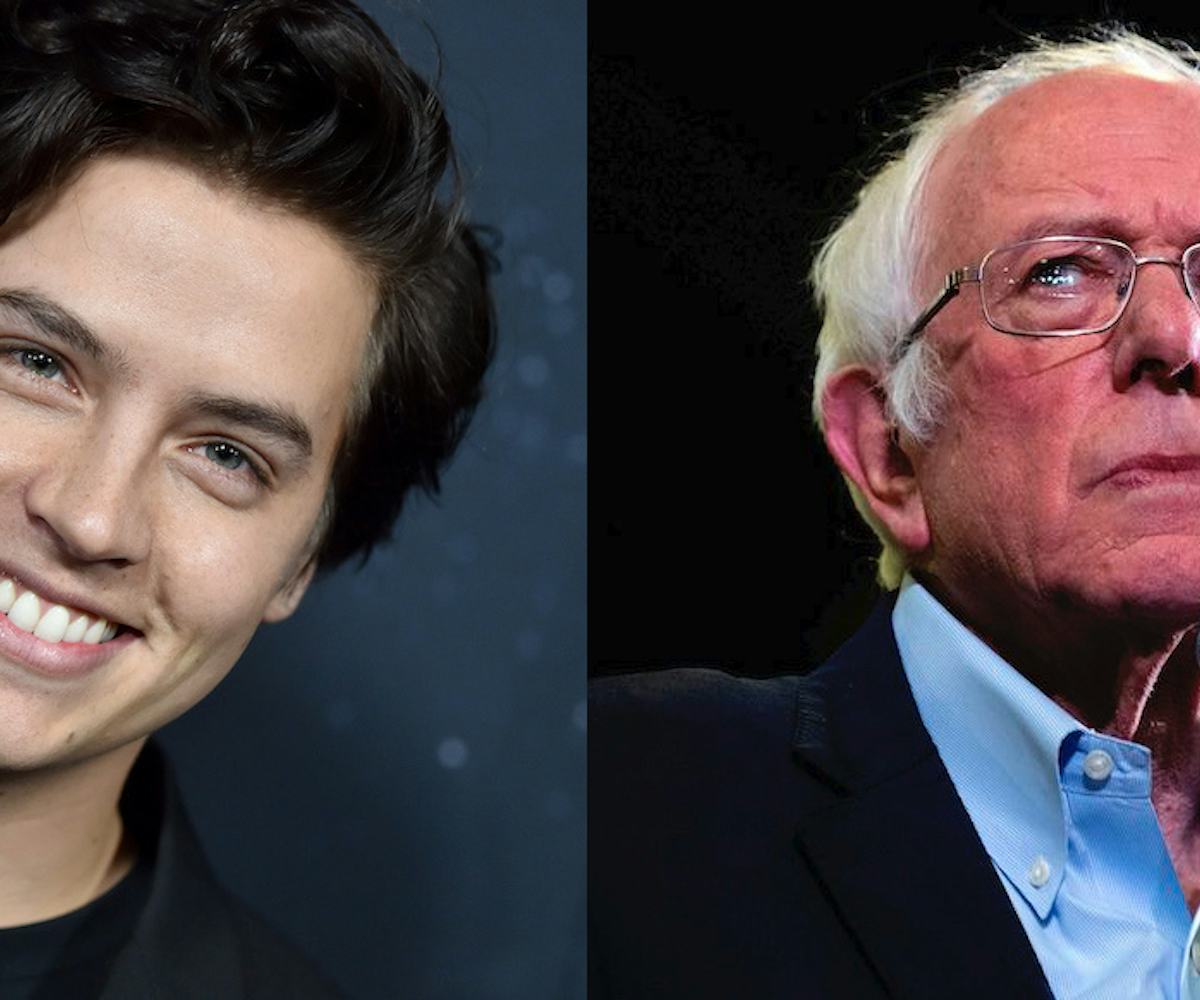 Photos via Getty
Cole Sprouse Is Feeling The Bern
Medicare for ALL 'Riverdale' residents!
While Jughead Jones tackles the corruption overtaking his hometown of Riverdale, Cole Spouse is addressing the broken systems of the United States at large. The Riverdale star shared his support for Democratic presidential front-runner Senator Bernie Sanders on Twitter on February 25, defending the candidate's platforms against critics who have taken to labeling them as divisive and radical.
For those unfamiliar, some of the progressive policies Sanders has been tirelessly championing are Medicare for All, the elimination of student loan debt, advocating for the Green New Deal, and raising the national minimum wage to $15. Sanders recently addressed the crowd in a town hall meeting about how his platform policy is less about radicalism and more about justice and dignity. "You know, I know if you look at the media, they say Bernie's idea are radical and they're extreme, they're out of the mainstream," said Sanders. "Let me just tell you I don't think that that's true."
Cole echoed Sanders' arguments. "Bernie sanders is not a radical," he wrote, before listing out the senator's key campaign policies. "Raising minimum wage is not radical. Pursuing healthcare for all is not radical. Pursuing higher education for all is not radical. Seeking legislation that protects our earth, our home, is not radical. The pursuit of equity is American."