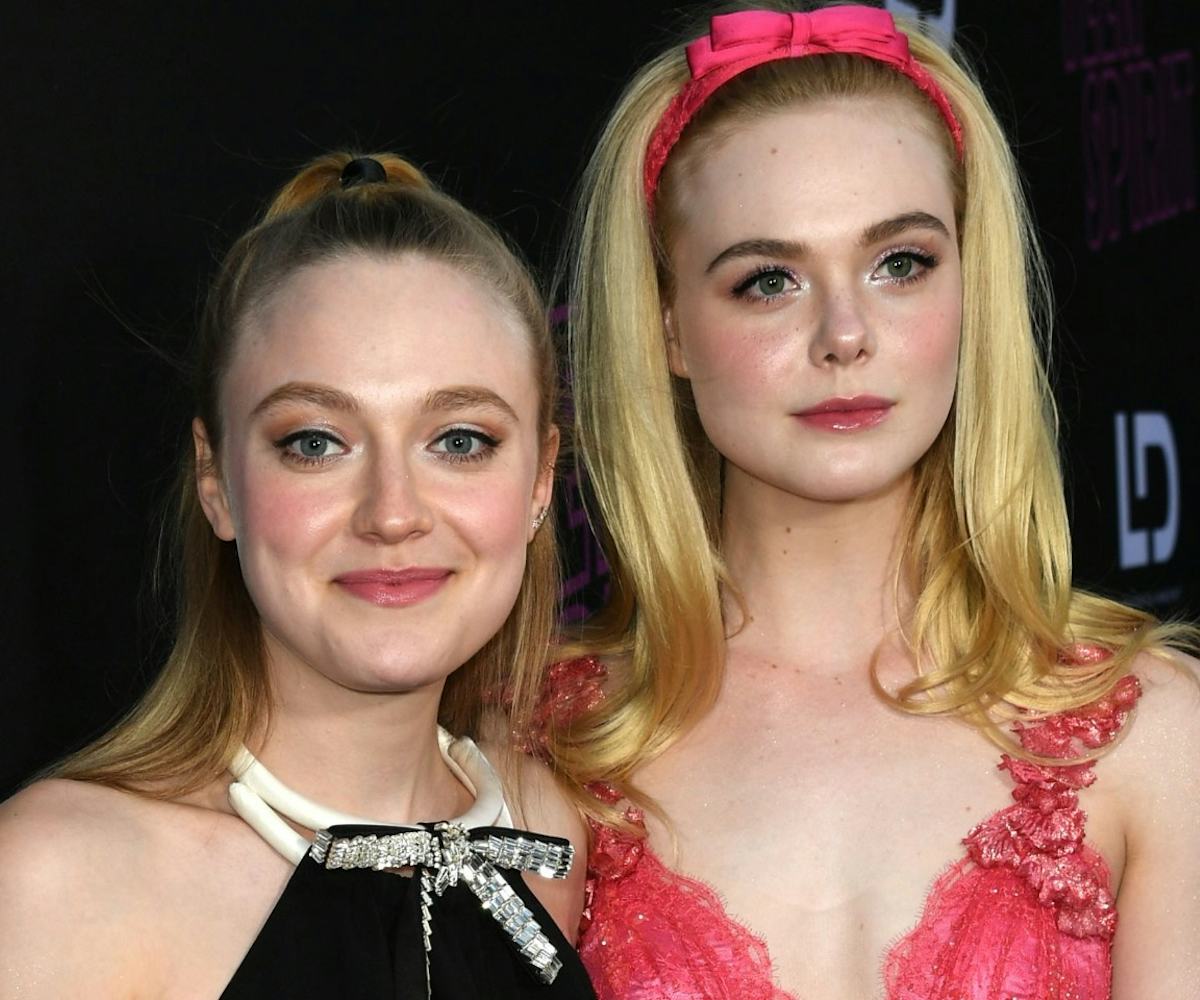 Photo by Kevin Winter/Getty Images
Dakota And Elle Fanning Will Appear In First Movie Together Since 2001
The prophecy is fulfilled!
Back in 2001, Hollywood sisters Dakota Fanning and Elle Fanning appeared in what has since been their only movie together, I Am Sam. But instead of doing the thing that made the most sense by playing sisters, the two Fanning women instead played the same character at different points in her life. (Granted, at a mere three years of age, it's quite possible that Elle wouldn't have been capable of doing too much more than that anyway.) In the near two decades since, both sisters have seen their stars rise, with the older Dakota continuing to deliver on her early promise while the younger Elle has proven herself as a worthy leading lady in her own right by starring in crowdpleasers like Sofia Coppola's mesmerizing, father-daughter drama Somewhere, and last year's highly underrated singing competition satire, Teen Spirit. Now, as they both enter the next phase of their careers, they will finally fulfill their destiny by joining forces as on-screen sisters in the upcoming film The Nightingale.
Based on the 2015 bestselling Kristin Hannah novel of the same name, The Nightingale follows two sisters, Vianne and Isabelle, living in France during World War II as they attempt to survive and resist the German regime threatening their home country. Hailed as "a respectful and absorbing page-turner" upon its release, the novel was quickly optioned for a screen adaptation by TriStar Pictures. And now, after five years, the film, directed by Galveston's Mélanie Laurent, will finally see the light of day.
Fresh off the heels from her positively-reviewed turn in Netflix's recent romantic drama All the Bright Places, Elle Fanning will next be seen in Hulu's upcoming Catherine the Great miniseries, The Great, out in May. Dakota Fanning, on the other hand, is gearing up for the upcoming release of her punk band road movie Viena and the Fantomes, while also preparing to film the miniseries The Bell Jar and the sequel to her Alienist series, The Angel of Darkness.
The Nightingale is currently in preproduction and will hit theaters nationwide on Christmas Day.