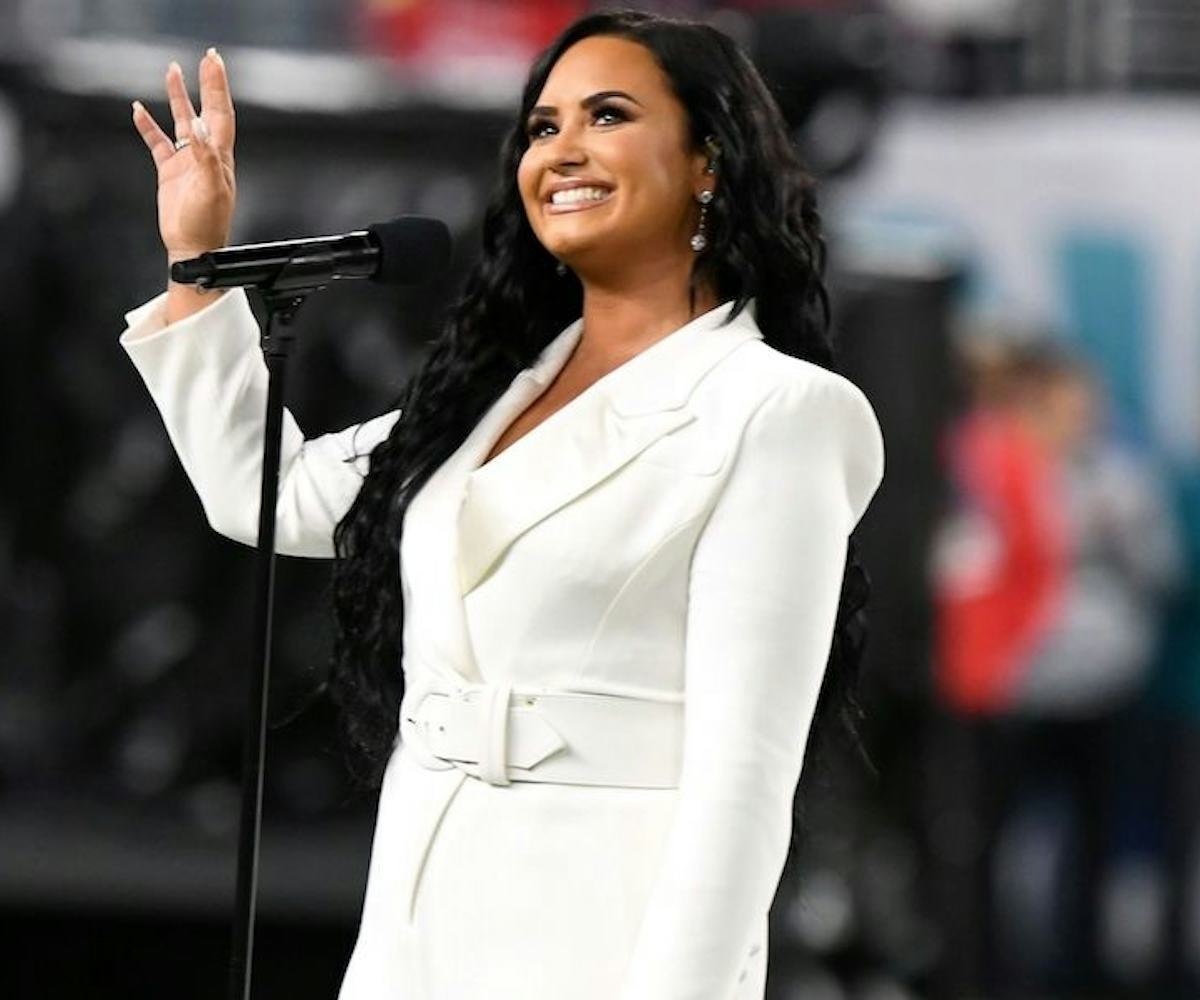 Photo via Getty
Demi Lovato Says She Felt "Controlled" By People Around Her During Eating Disorder
"I lived a life for six years that I felt like wasn't my own."
Demi Lovato is back in the spotlight with a new single, "I Love Me," and she's taking the opportunity to be candid about her mental health struggles over the past few years, including her eating disorder.
Lovato was a guest on The Ellen DeGeneres show on March 5 and while promoting the new track, the singer explained how the song came to fruition after some troublesome experiences with her old manager and team. "There was a team that used to handle everything before you got here," Ellen said during the interview. "They were told to hide all of the sugar and put everything away so that when you got to your dressing room, even backstage, there was no sugar anywhere near. Did you know that was happening?" Lovato did not, saying that she only found out about the ongoings recently.
"I lived a life for six years that I felt like wasn't my own, because I struggled really hard with an eating disorder, yes, and that was my primary problem, and then it turned into other things," said Lovato. "But my life, I just felt was — I hate to use this word, but I felt like it was controlled by so many people around me."
She went on to detail how her team would monitor her eating, going as far as never allowing her to have a normal birthday cake and instead only permitting "watermelon cake," a watermelon cut into the shape of a cake and topped with fat-free whipped cream.
Lovato is now working with a new team and feeling much happier. She even got to have a real piece of cake at her last birthday. "This year, when I turned 27 — I have a new team — Scooter Braun, my manager, gave me the best birthday cake and I spent it with Ariana Grande, who is one of my good friends, and we just had the best birthday."