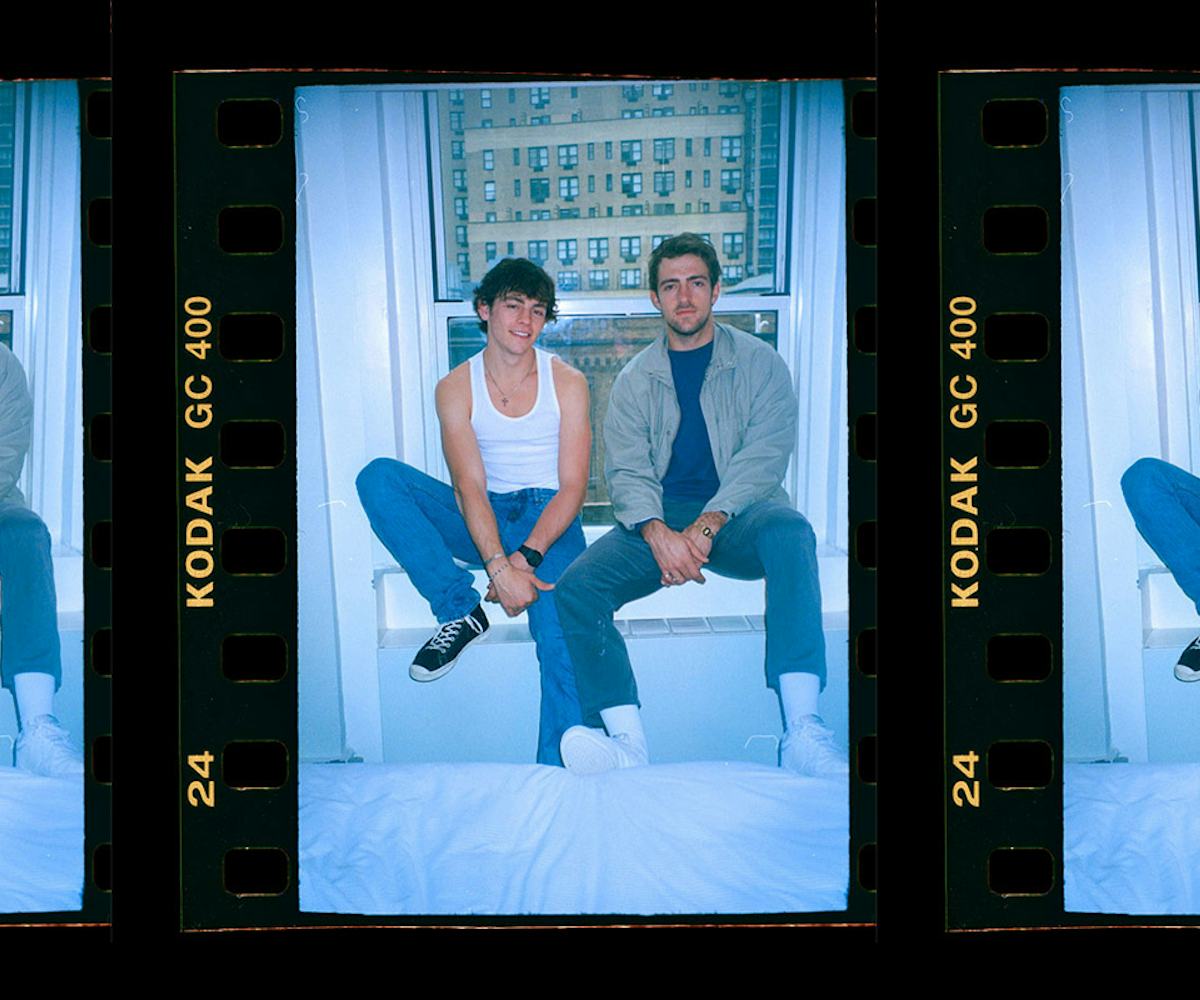 Photo by Devin Kasparian
The Driver Era Takes You For A Spin With Trippy New "Forever Always" Video
Premiering exclusively via NYLON
The Driver Era is back with a new video, and this time Ross and Rocky Lynch have literally taken the driver's seat of a BMW Ferrari that they've made-over with a BMW sticker. On Friday, they share the hazy visuals for recent single "Forever Always" exclusively via NYLON, which were directed and produced by the brothers themselves, along with Ryland Lynch.
Gordy De St. Jeor, who shot and edited "Forever Always" in addition to co-directing and producing, says the collaborative nature of the shoot is what made it so special. "On set, Ross, Rocky, Ryland and I are all coming up with ideas on the spot, and I think our ability to do that with confidence and trust is really unique," he recalls. "The video will start as one idea, then turn into something else naturally while we're shooting it. The result is an organic combination of multiple ideas and inputs that work really well together."
The video was shot as Ross was filming Chilling Adventures of Sabrina, taking advantage of his sparse downtime to pull it all together. "I'm really proud of how we executed the video with such a small (but effective) group. We had a blast making this video. It turned out even better than we hoped," he says.
Ryland — who is not only Rocky's brother, but also his roommate — expresses only the utmost pride for The Driver Era upon the video's release."Rocky is such an underrated producer and songwriter. He and Ross have a really special gift that i'm excited for the world to see. We've been in the business since we were kids, and I feel like we're going to be doing it for the rest of our lives," he shares, nodding to their time in R5. "I'm super thankful to have been able to work on this video alongside my brothers, but we definitely couldn't have done this without Gordy. I feel like The Driver Era is just getting started — more to come very soon."
Rocky takes lead vocals and center stage in the new "Forever Always" video, as Ross catches a vibe from the sidelines. Rocky's romantic interest is present, but then again, not really, making the entire trippy visual feel as though we're diving into Rocky's stream of consciousness. He only adds intrigue with his statement on the video, offering, "I'm always curious about what people aren't saying." Take that as you will.
Watch the video for "Forever Always" below.