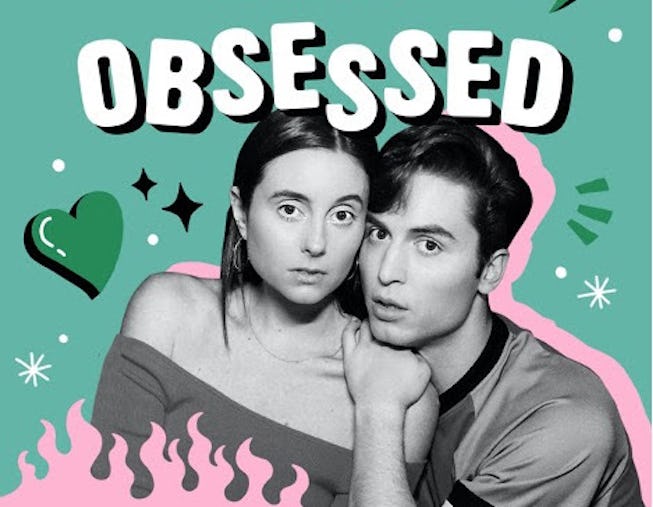 Photo courtesy Spotify
Benito Skinner & Mary Beth Barone Launch New Podcast, 'Obsessed'
The friends and comedians will dissect pop culture phenomena each week.
Your extremely online faves Benito Skinner (aka Benny Drama) and Mary Beth Barone are teaming up for a new Spotify podcast, Obsessed.
According a release, "Every week, comedians and besties, Benito & Mary Beth share something they love and dissect how it grew into an obsession. Using personal stories, knowledge of pop culture and strong opinions, they'll explain how the obsession began and how it grew, leading to the peak reason why listeners should also be obsessed."
The first two 18-minutes episodes already look promising, with episode one featuring Benny talking about getting left on read by Ariana Grande on Instagram (ouch) and the pair discussing the VMAs, iconic musical SNL performances, and "a new celebrity memoir that doesn't hold back." Episode two is dedicated to the Kardashians, which makes sense both as Keeping Up With The Kardashians comes to an end and because Benny is an avid Kardashian impersonator (to our endless comedic benefit).
New episodes of Obsessed will land every Monday on Spotify. Start listening here.