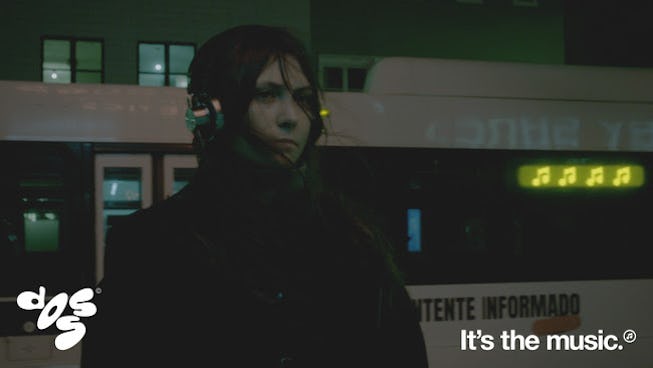 YouTube
Doss Goes On A Electric Bodega Run In Her Video For "Look"
From her forthcoming EP 4 New Hit Songs.
When it comes to impeccable dance music, real heads know it's all about Doss. The iconic singer, vocalist, and producer is beloved among the underground music scene, and it's not hard to see why. A Doss track is pure joy at its core, and the uninitiated need to look no further than her new video for her single "Look."
It's a simple love letter to New York and the solitary nights spent aimlessly walking around town. Does the destination even matter when the journey is packed with sweetness? Lyrically tight, Doss' whisper vocals repeat "You see me on my own / You know that I'm on my own / I'm not looking at my phone / I can do it on my own" over and over as she glides around the city. The subway, delis, and bodegas are all in on her energy, lighting up her lyrics as the immaculate and silky trance beat drops.
"Look" is from her forthcoming and hotly-anticipated EP 4 New Hit Songs out May 7 on LuckyMe. It's her first body of work since 2014's wildly acclaimed self-titled EP, released at the height of her reign of the NY club scene and included a tour with the late and great avant-pop producer SOPHIE.
Peep "Look" below, and then maybe go on a walk, and keep your phone firmly in your pocket while you're at it.