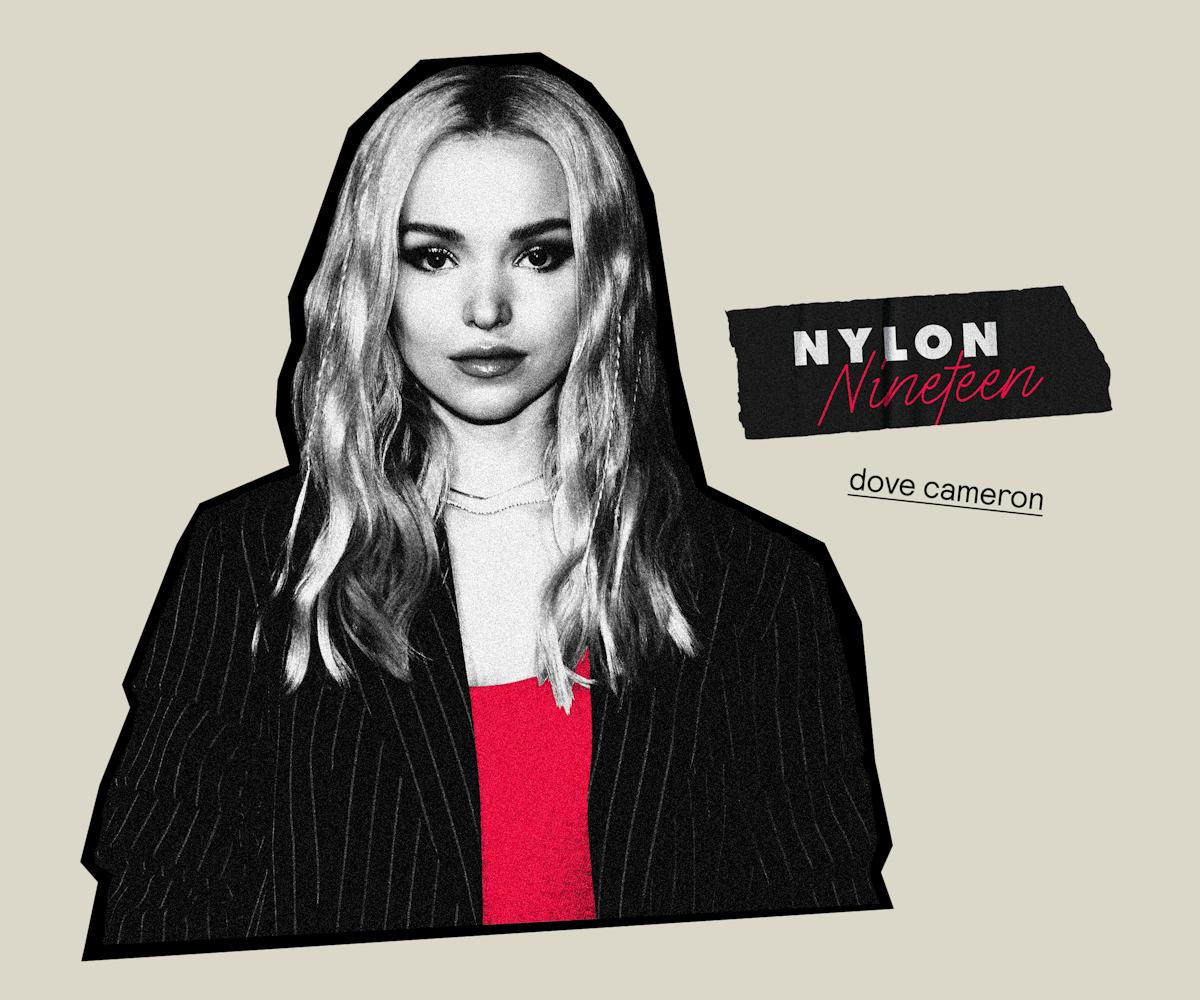 Dove Cameron's Childhood Crush Was Gwen Stefani
The "Lazy Baby" singer opens up while taking the NYLON 19.
As a longtime Disney star, Dove Cameron is used to having all eyes on her — and that's not changing anytime soon, thanks to her very buzzy new role as Bubbles on The CW's upcoming live-action version of The Powerpuff Girls. By the time the first day of shooting the pilot had wrapped, paparazzi photos of Cameron and co-stars Chloe Bennet and Yana Perrault dressed in the cartoon signature shades of blue, green, and pink had hit the internet. Between the nostalgia factor and a super-secret script penned by Diablo Cody, everyone is clamoring for a sneak peek.
"Diablo's vision for it is so crazy," Cameron told NYLON earlier this month while discussing her latest single "Lazy Baby." "I can't tell you too much about it, but it is so exactly what you would want. It's mental." The show details may be hush-hush for now, but until then, Cameron opened up on plenty of other topics while taking the NYLON 19, from preparing for her first date ever to her not-so-small crush on Gwen Stefani.