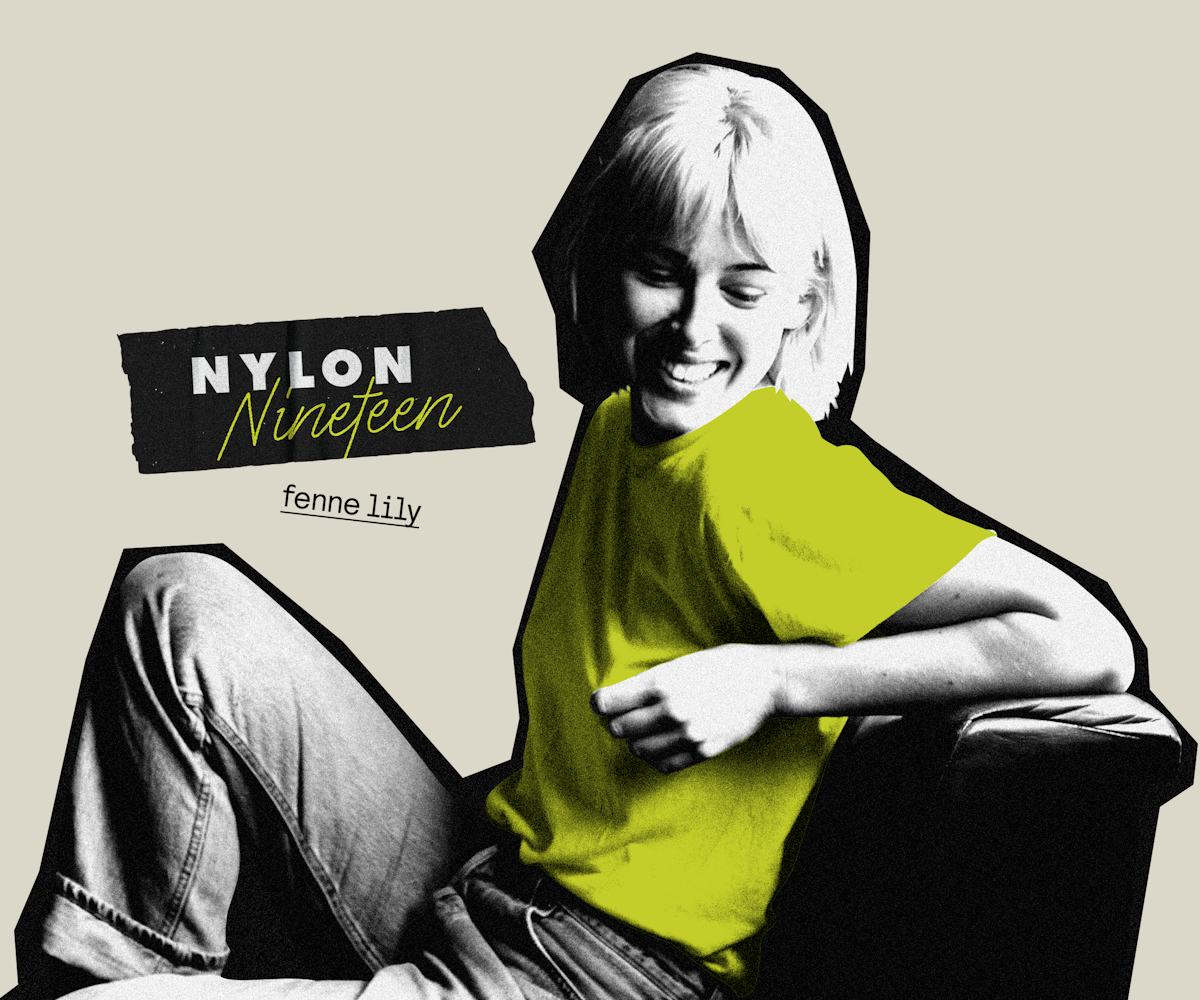 Fenne Lily Cures Insomnia Through Extreme Weather Videos
The U.K. singer-songwriter talks to NYLON about her new album BREACH, and peeing at festivals.
Fenne Lily's BREACH is a deeply moving album about confrontation. Confronting old ghosts, her loneliness, and the bad habits orbiting her life — the London-based singer-songwriter's gorgeous sophomore album, out now via Dead Oceans, leaves no stone unturned in its meticulous rifling, all the way down to her smoking inclinations. "I gave up smoking when I was coughing up blood/ And when I felt better again I took it straight back up," she sings on the album's clean and guitar-plucked closer.
If that sounds like a reckless way of living, Lily already knows and has surely already come to terms with it. In fact, her album — much of which she wrote while alone in Berlin — is full of these difficult, level-headed observations, that as a listener, one can't help but put a mirror to your own life to also quietly observe. On "Somebody Else's Trees," she reflects on how a past near-death experience colored her life, and on "I, Nietzsche," how much she hates boys who like Nietzsche. If Lily's found a cure to the anxious remembering that plagues all of our days — more so now we're in quarantine — it's being hard and honest about your own limitations.
When we got Lily on the phone to get her take on the NYLON Nineteen, that frankness filtered through in nearly all of her answers, from how she takes her coffee (filtered black, of course) to her traumatic first Tame Impala concert, and curing her insomnia through watching storm chaser videos.