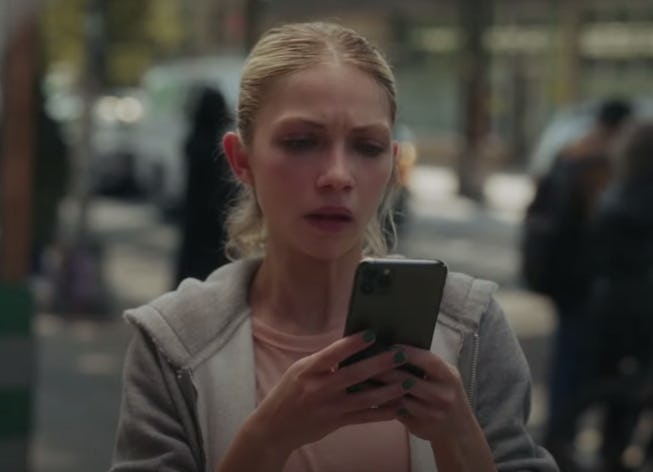 Screengrab via Youtube
'Gossip Girl' Part 2 Trailer Filled With More Sex, Lies & Betrayal
Part two of 'Gossip Girl' season one premieres on HBO Max this Thanksgiving.
Hey, Upper East Siders: there's no better time than now to tell you that the second half of the highly-anticipated Gossip Girl reboot has a release date. Part Two — the final six episodes of the 12-episode first season — will officially return in November.
Announced in 2019, the reboot of the hit CW show — which first aired in 2007 — is already a hit. Here's everything we know about the highly-anticipated HBO Max series so far:
The first trailer for part two of Gossip Girl season one is here.
The official trailer for part two of Gossip Girl's explosive first season has arrived, and comes with a trigger warning. Like past trailers, it features plenty of sex, lies and betrayal among the Upper East Side's hottest students, as well as a dive into cancel culture.
Part Two of Gossip Girl's first season will return on Thanksgiving.
The first six episodes of the first season have already aired, and the second half will premiere on HBO Max on Thanksgiving Day, or November 25, 2021.
Gossip Girl has already been renewed for season two.
Gossip Girl was renewed for a second season on HBO Max, The Hollywood Reporter reported on September 9.
The Gossip Girl reboot will address wealth and privilege with more self-awareness than the original.
As Hunter Harris reports for Vulture, the GG reboot will put a slightly different lens on the wealth and uber-privilege its characters have. Where the original relished in opulence and not having wealth was viewed as a moral shortcoming, the reboot is firmly based in current reality, where the privileged are at least aware of their status (if not necessarily any nicer about it).
"These kids wrestle with their privilege in a way that I think the original didn't," Safran told Variety. "In light of [Black Lives Matter], in light of a lot of things, even going back to Occupy Wall Street, things have shifted."
The idea of a "woke" Gossip Girl has already been met with skepticism, with fans of the original show decrying a turn away from the very things that made the CW drama so fun. But based on Safran's comments, it seems the turn has more to do with his ambitions of creating a more elevated, realistic show than any kind of true moralizing.
The first trailer for Gossip Girl features sex, drama and plenty of power struggles.
The trailer introduces us to the new "ruling class" at Constance Billard, the fictional, elite Upper East Side private school that the students on Gossip Girl attend. As a new student finds herself pulled into the complex world of the school's most influential clique, the anonymous Gossip Girl returns with an anonymous Instagram account that sends rumors flying and puts reputations at risk. Watch below:
The cast of the Gossip Girl reboot is stacked with both familiar names and new faces.
The reboot cast is stacked with fresh faces, with Emily Alyn Lind, Jordan Alexander, Whitney Peak, and one-time Calvin Klein campaign star Evan Mock playing the four series leads. OG blogger queen Tavi Gevinson will also be part of the series, with many other cameos sure to come.
The fashion in the Gossip Girl reboot will be a main character in its own right.
One thing you can definitely count on when it comes to GG is fashion inspiration. From the looks of it, the reboot will take as much care with wardrobe as the highly influential original did. In an interview, Lind described her experience working with costume designer Eric Daman as "such a trip," saying, "You go into your fittings and you just feel like you're six years old, playing dress-up every day." (One of her outfits costs $25,000.) But Alexander also said that the clothes, while fabulous, will be true to each character. "There's a trademark style for everyone," she said. "It's not just cool fashion. It's something that reflects who the characters are."
Social media will play a major role, too.
Social media will reportedly play a large role in the lives of the Gossip Girl kids, just as it does in real life. From the narrator's dispatches, which will apparently involve "something more like an all-encompassing social media platform," to the way Instagram, Twitter, and other platforms impact our daily lives and relationships, technology will definitely be part of the show. To get more GG updates regularly, follow the show's official Instagram account.