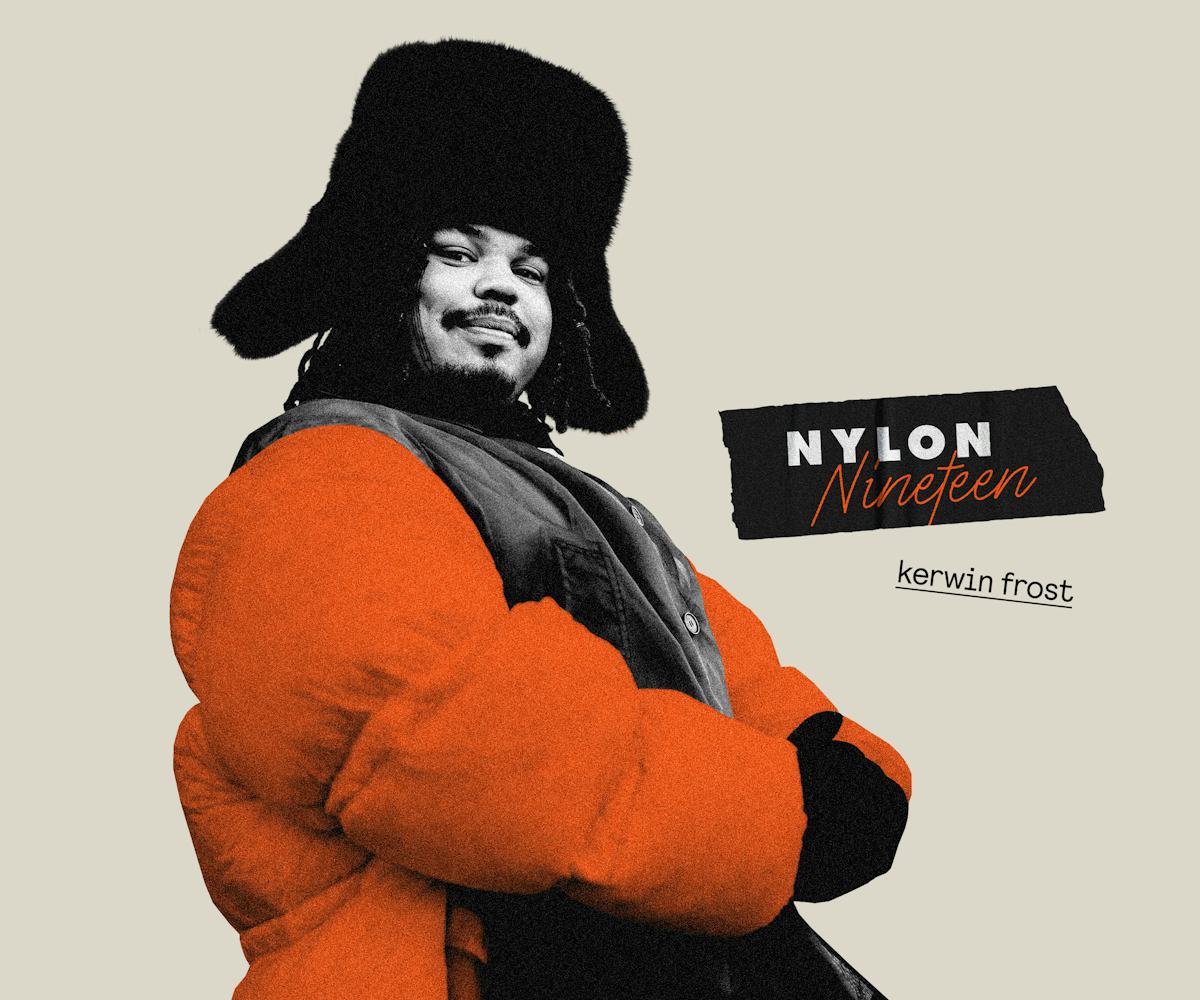 Charlotte Deckers/SIPA/Shutterstock
Kerwin Frost Thinks TikTok Is The Easiest Internet Rabbit Hole, Too
To celebrate the second season of Kerwin Frost Talks, the show host takes on the NYLON 19.
Kerwin Frost is back with a new season of his laidback talk show Kerwin Frost Talks. The Harlem-born creative multi-hyphenate may be known for his viral man-the-on-street interviews — like those he'd done at the Kardashian-Jenner family's Christmas party and Kanye West's listening party in Wyoming — but Frost much prefers (and has a natural talent for) sitting down and having unfiltered conversations with his famous friends and guests.
"Around that time, people wanted me to pivot into making that style of videos for everything and I really didn't want to go into that," he tells NYLON of his former Kerwin Frost Presents series. Instead, Kerwin Frost Talks boasts one-on-one chats with Tyler, The Creator, Post Malone, A$AP Rocky, SZA, and more. The second season premiered at the end of February with Mac DeMarco and, thanks to Shopify, Frost designed a whole collection of merch for his loyal fans, too.
"I get to now inform kids on starting businesses and helping out with that," says Frost of his show's new partnership. "There was a whole break between the two seasons that wasn't intentional — I just had to work on a million other things — but it's always fun work on the show. Kids will come up to me and say how inspired they were, what they learned from it. And I just really like storytelling and teaching as much as possible."
To celebrate the new season, we asked Frost to take on the NYLON Nineteen, below, talking internet rabbit holes, his favorite pair of shoes, sad songs, and more.
More episodes of Kerwin Frost Talks will be released via YouTube bi-monthly through Summer 2021. You can shop the show's merch online now.