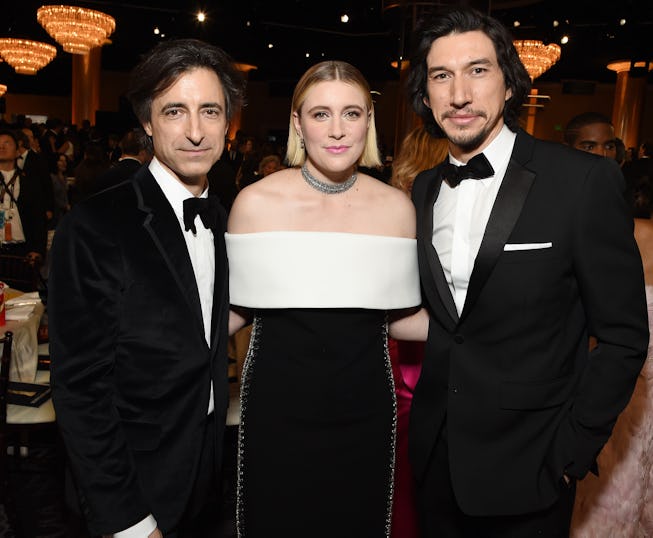 Photo by Michael Kovac/Getty Images for Moët and Chandon
Greta Gerwig And Adam Driver Will Star In Noah Baumbach's Next Film
The 'Marriage Story' director will adapt Don DeLillo's classic 'White Noise.'
It's clear Netflix has hopes of being the premiere streaming service for prestige film, and they're putting a lot of their eggs in Noah Baumbach's basket. The streaming giant inked a multi-year deal with the award-winning director, bringing Baumbach on to write and direct films. Baumach, previously known for his critically-acclaimed indie dramas like The Squid and the Whale and Margot at the Wedding, reached a new level of success with his Netflix film Marriage Story.
"When I started in the film industry I dreamed of having a home. It took me about 25 years but it was worth the wait," said Baumbach said in a statement. "I couldn't be more thrilled to be making movies with [Netflix CEO] Ted [Sarandos] and [film chief] Scott [Stuber] and everyone at Netflix, who are wonderful collaborators and friends and family."
Marriage Story was nominated for six Oscars, including Best Picture and Best Screenplay, and ultimately walked away with a win for Best Supporting Actress, Laura Dern. Baumbach will be working exclusively with Netflix for the duration of the deal, and already has his next project lined up; he'll be adapting Don DeLillo's iconic American novel White Noise, and bring on his creative and life partner Greta Gerwig and Adam Driver for the leading roles.