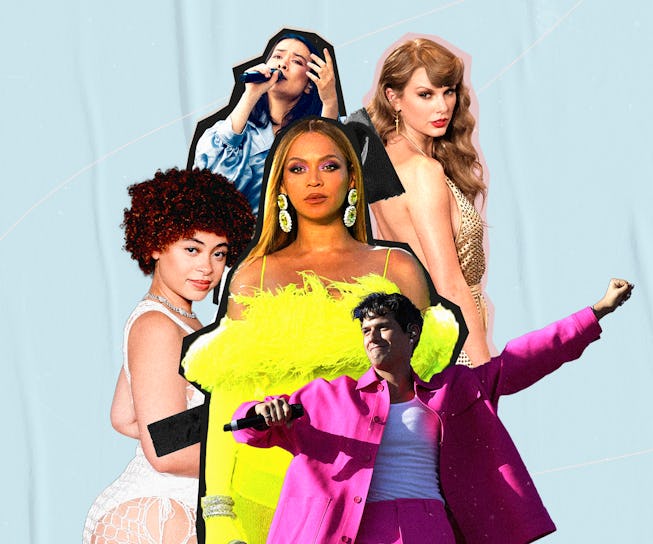 Lais Borges/Nylon; Getty Images
NYLON's Favorite Songs Of 2022
From Beyoncé's "Alien Superstar" to Ice Spice's "Munch."
It's the fusion of sound and emotion that elevates a song into the memory banks of our minds. In 2022, with a true bounty of releases to explore and unpack, there was no shortage of good songs to listen to — but it's only the great ones that we'll carry into the next year with us.
Like Beyoncé's "Alien Superstar," which delivered the confidence we needed to keep our asses on the dance floor, and Bad Bunny's "Me Porto Bonito," which defined the sound of busy bars and cocktails being shaken for one NYLON writer. There was also Ice Spice's breakout hit "Munch," which arrived exactly when we needed an ego boost, and Big Thief's "Simulation Swarm," which was there when we needed a reminder of the plain beauty and elegance only truly masterful musicians can deliver.
Below, read on to find NYLON's top songs of 2022, and stream the playlist on Spotify.
Stream the 2022 top songs playlist on Spotify. See NYLON's top albums of 2022.