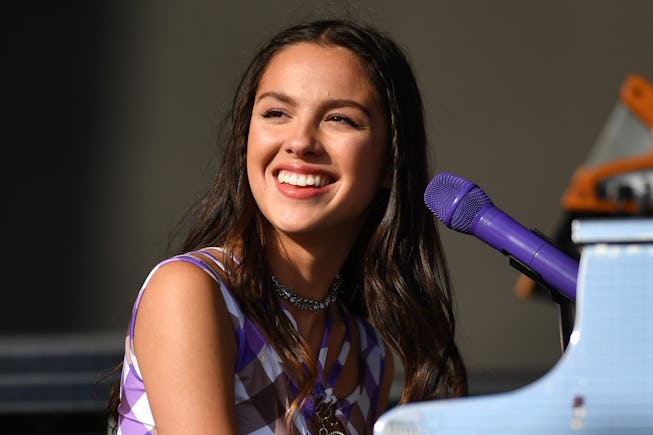 Dave J Hogan/Getty Images Entertainment/Getty Images
Olivia Rodrigo's Best '00s Cover Songs, From Avril Lavigne to Natalie Imbruglia
The "Drivers License" singer knows her references.
Although Olivia Rodrigo was born in 2003, she's a '90s child at heart. The pop star's love for the energetic pop-rock that ruled the airwaves from the late '90s to early '00s is no secret, as she routinely cites artists like Avril Lavigne and Gwen Stefani among her musical inspirations.
For her Sour tour, Rodrigo's taken her admiration for that time period's music one step further — by routinely covering some of her favorite songs from that era, sometimes even alongside the original artists themselves. While she began her tour with only two rotating covers in the setlist, she's since expanded to fold in songs from other prominent women singer-songwriters from that era. From her faithful rendition of Avril Lavigne's "Complicated" to her emotional take on Natalie Imbruglia's "Torn", her covers have proven the young singer to be a dutiful student and versatile powerhouse. Below, we've rounded up the best of Rodrigo's nostalgic renditions, which are really just a reminder just how great that era of music was.