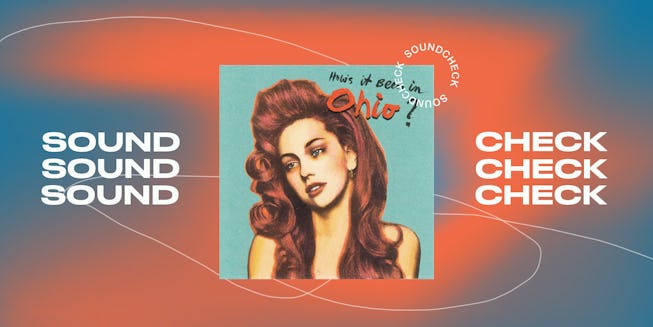 Soundcheck: The 20 Best Music Releases Of The Week
King Princess, Tinashe, and so many more
Every weekend, we bring you #SOUNDCHECK—your destination for the best new music that hit the web over the course of the week. Because you should always be prepared when someone passes you that AUX cord. This week's roundup features 20 of our favorite emerging and established artists including King Princess, Tinashe, and so many more. Turn up, tune in, and tune out.
King Princess was crowned (Cheap) Queen of the Baby Gays a long time ago, but leave it to her to cement herself as Gen-Z's idol-in-the-making with a guitar-heavy ballad with "Ohio". She might have even managed to make the most boring state of any road trip into something cool again, but that's yet to be determined. From this point, all anyone should hope for is more KP, guitar solos, and just the right amount of heartbreak.
Elsewhere in the music universe, Tinashe gave her Songs for You track "Save Room For Us" a dance floor-ready remix with MAKJ. Rico Nasty took a step into the electronic world with Boys Noize on "Girl Crush", yet again showing off that there's nothing she can't perfect. Multiple new artists made incredible debuts, including Philly trio Personal Trainer with "Backyard", and vocalist VINCINT with his EP The Feeling.
Check out all the week's best releases below.
"Ohio" - King Princess
King Princess just said, "F*ck it, I'm a rockstar."
"Save Room For Us" Remix - Tinashe, MAKJ
This is the dance floor-ready remix the world deserves.
"Coffee For Dinner" - Orion Sun
This lush single bears much more nutrition (for your soul) than the title suggests.
"Backyard" - Personal Trainer
A debut single that assuredly signals a new favorite in the making; the gradual build to gang harmonies in the bridge is satisfying in every way.
"Honeymoon Fades" - Sabrina Carpenter
Silky vocals to soundtrack your love story long past Valentine's Day.
"Red With Love" - Pom Pom Squad
A love song as earnest and frenetic as the emotion itself.
"My Attitude" - Flo Milli
Channel this energy all 2020.
"Business Woman" - Nathy Peluso
Live footage from inside the NYLON office.
"Needy" - Molly Burch
Who knew it could be possible to love this Ariana Grande hit even more?
Hopeless Romantic - Tink
Cancel all your weekend plans to sit home with this killer new album from Tink.
"Girl Crush" - Boys Noize ft. Rico Nasty
Further proof that everything Rico Nasty touches turns to gold.
"Never Even Know" - Ilham
Find yourself a squad like Ilham.
"CARTOON NETWORK" - Black Dresses
An existential crisis wrapped up in a rock song.
"Berlin" - Adult Mom
This might just be Adult Mom's best song yet.
"Just F*cking Let Me Love You" - Lowen
Inject this gripping love song straight into your veins.
"2much" - Spencer.
This song feels like the entire autumn season and your favorite worn-in sweater all bundled together.
"Beauty Queen" - WENS
*Applies Fenty highlighter exactly once*.
"Dead, Again" - Jadu Heart
A melancholy indie-rock anthem for the tired and sad.
The Feeling - VINCINT
"Someday" is both a time capsule and totally fresh — VINCINT's debut is nothing short of stellar.
"Good Riddance" - Natasha Elise
The best way to tell a fuckboi goodbye is with a song like this.