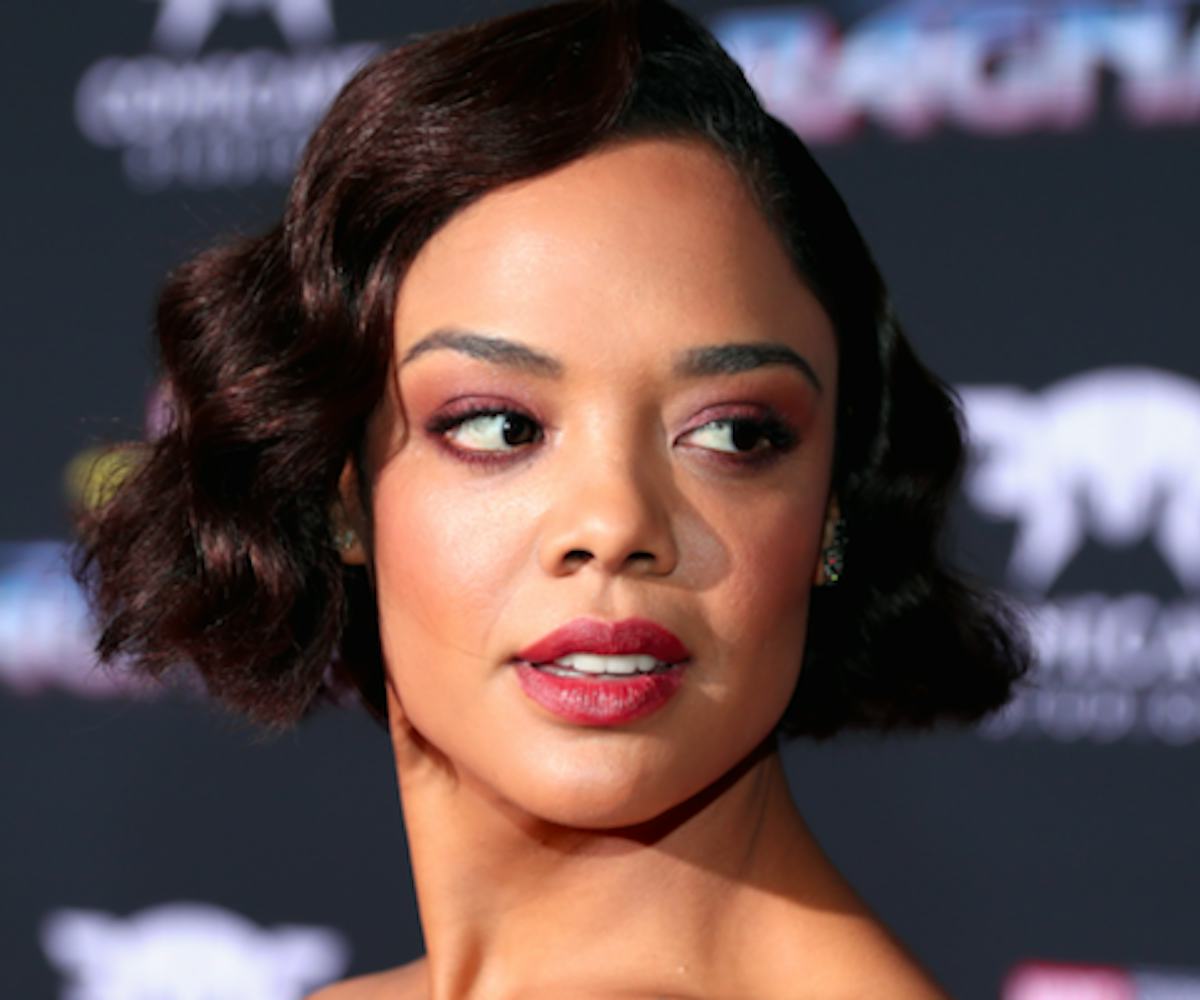 Photo by Rick Polk/Getty Images
Tessa Thompson Will Star In A New 'Men in Black' Spinoff
And reunite with her 'Thor' co-star Chris Hemsworth
When Marvel's Thor: Ragnarok hit theaters last year, fans were introduced to Tessa Thompson's Valkyrie, a badass heroine that fought alongside the titular hammer-wielding hero played by Chris Hemsworth. Now, it's just been announced that the two will reunite for another big project.
According to The Hollywood Reporter, the pair will be starring in a spinoff of Men in Black. And while official details have yet to be confirmed, the spinoff will reportedly have a different story line than the original and is meant to be "more of an ensemble piece than a two-hander," as well as "more global in scope." However, it is set to take place in the same world we saw in the Will Smith and Tommy Lee Jones-helmed Men in Black trilogy. 
While we have many questions regarding this project, one thing is for sure: If Thompson and Hemsworth's energy is anything like in Thor: Ragnarok, it's bound to be good. 
The studio is expecting to release the spinoff on June 14, 2019.