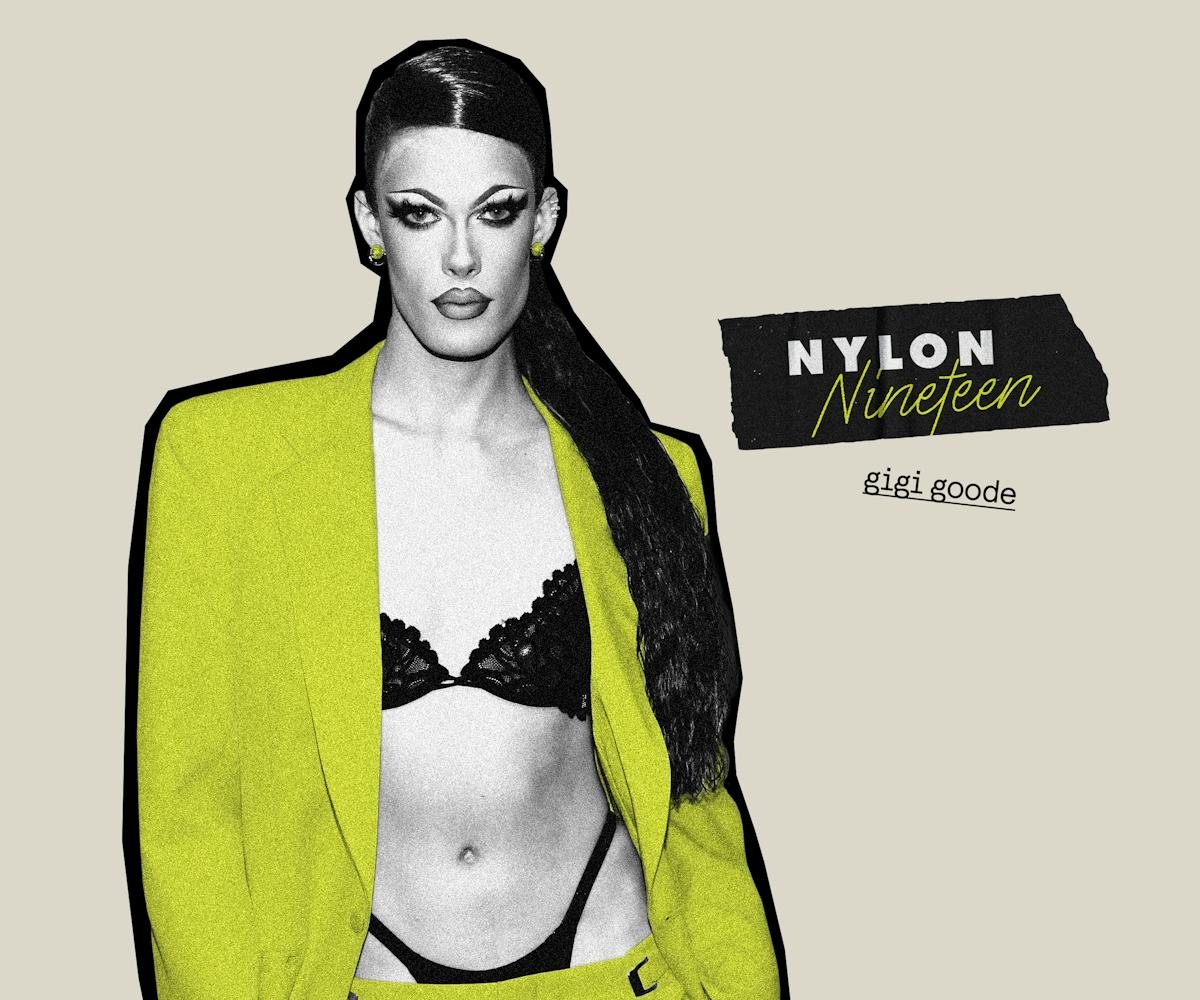 Jerritt Clark/Getty Images
Gigi Goode Wants To Be Project Runway's Next Judge
To celebrate her Savage X Fenty Pride campaign, the Drag Race star takes on the NYLON 19.
Gigi Goode is no stranger to the Savage X Fenty family. The drag queen had her first foray into Rihanna's lingerie brand last fall when she walked in its over-the-top, celebrity-studded fashion show for Amazon Prime, an experience she's still gushing about.
"OK, can we talk about how stunning that show was for a sec? Like, so insane to be a part of something like that!" Goode tells NYLON. "I keep coming back for not only the adorable pieces, but also because I know I can continue supporting a brand with such amazing values and an insanely inclusive team behind them. Plus, it's all just so unique and unlike anything anyone else is giving."
Savage X Fenty brought Goode back to star in its latest campaign for its first-ever Pride collection, where she wore a rainbow-print bra and panty set, along with her own favorite pieces from the line.
"My personal favorite is the orange boyfriend style boxers and matching top," she says. "Just the feel of wearing my imaginary boyfriend's PJs in a fierce blowout and gloss."
After a long year of lockdowns, isolation, and canceled Pride events all over the world, Goode is ready to team up with her friends and celebrate this June to make up for the lost time.
"I plan on celebrating Pride with my chosen family," she says. "We have all gotten through this hell of a year together and Pride feels like our homecoming, so we are about to go off."
Below, Goode takes on the NYLON 19, revealing her secret for perfectly curled eyelashes, what reality show she'd love to appear on, and the one question you should never ask her again.