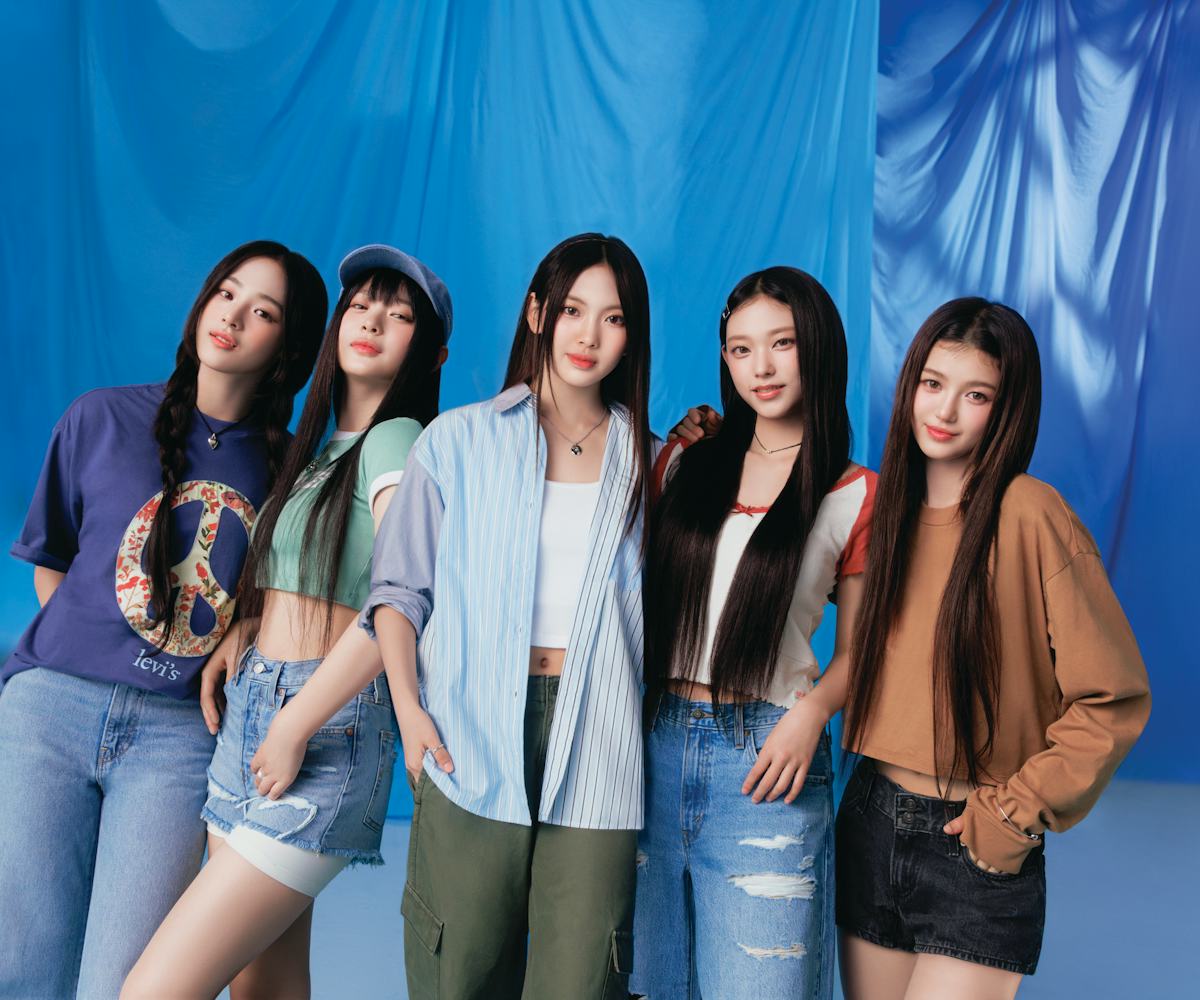 NewJeans Celebrates Self-Expression For Levi's 501 Denim Campaign
The K-pop girl group wants you to style your jeans with customizable embroidery and embellishments.
When NewJeans first landed on our radar last year, fans immediately knew they'd fit right in with anything denim-related. (Get it? New "Jeans"?) After the K-pop girl group was tapped as global ambassadors for Levi's back in March, they're finally here with their latest campaign for the brand which ushers in the 150th anniversary of Levi's 501 jeans.
The 501 jeans have long been a signature silhouette of the brand, and there's no better way to celebrate their legacy than through promoting their versatility. The campaign video, created by Haus Tailors and other Levi's artist partners, shows the five-member band — Hanni, Minji, Danielle, Haerin, and Hyein — putting the coveted designs to the test. In a 30-second clip, the girls are seen picking through the racks to find their favorite 501 denim pieces before going in and customizing them with special embroidery and embellishments via Levi's Tailor Shop, with newly added Japanese and Korean tailors, like the Harajuku Tailor Shop and Garosugil Tailor Shop. After putting their own unique spin on their outfits and pairing their denim with oversized outerwear and crop tops, they then turn to the audience with Danielle asking, "How will you wear yours?"
"It's been so rewarding to partner with a brand that has both an incredible past and looks towards the future. This campaign encourages people to discover and express their unique style by showing the different ways you can wear Levi's 501 jeans and really make them your own," said NewJeans via a press release. "We are excited for our fans to explore how the collection can be customized with the Levi's Tailor Shop. We know they can take these clothes in some really unique directions, and we can't wait to see what they come up with!"
Separate campaign films for Levi's 501 denim are also set to drop, with the upcoming clip starring NewJeans as they show off their seasonal looks for cold weather. While we wait to see more in the coming weeks, check out NewJeans in Levi's official campaign video, below.