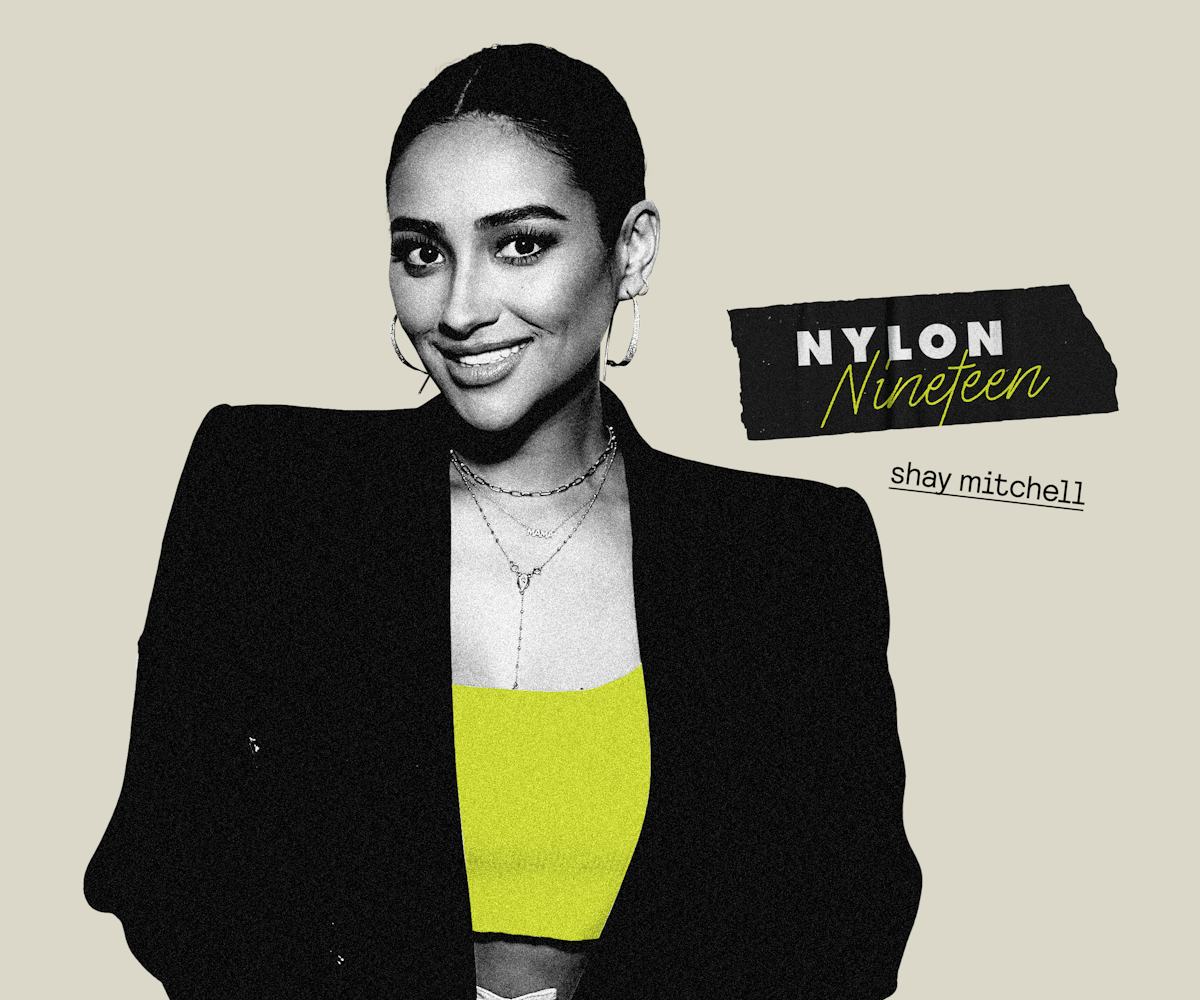 Photo: Dominik Bindl/Getty Images
Shay Mitchell's Latest Internet Rabbit Hole Involves Tuscan Villas And Bloggers Abroad
The actress, TikTok aficionado, and Onda co-founder takes on the NYLON 19.
Shay Mitchell is the latest celebrity to bank on booze. The actress and TikTok aficianado (see below) co-founded tequila brand Onda in July 2020 and its debut sparkling tequila drink quickly became a summer favorite. Now, as Chief Brand Officer, Mitchell is expanding the company with a new merch line, dubbed Onda Sport.
"We knew we wanted to make a delicious canned beverage for all to enjoy, but we also knew that we wanted Onda to be more than just a drink," Mitchell tells NYLON. "We wanted it to be a lifestyle brand that embodied the core values and aesthetic of our creative direction as a way to enhance our relationship with our consumers."
The first launch is a cozy charcoal sweatsuit made from French terry cotton with neon green puff-print details, manufactured in Los Angeles. The new set, inspired by vintage surf brands like Body Glove and Ocean Pacific, goes for $100, but you can grab the sweatshirt and sweatpants separately for $60 each.
Onda Sport will continue to pay homage to '90s sportswear in future drops, which will include windbreakers, bike shorts, and bikinis. To celebrate the new line, we asked Mitchell to take on the NYLON Nineteen, below, talking internet rabbit holes, her drink order (and hangover cure), teenage screen names, and more.