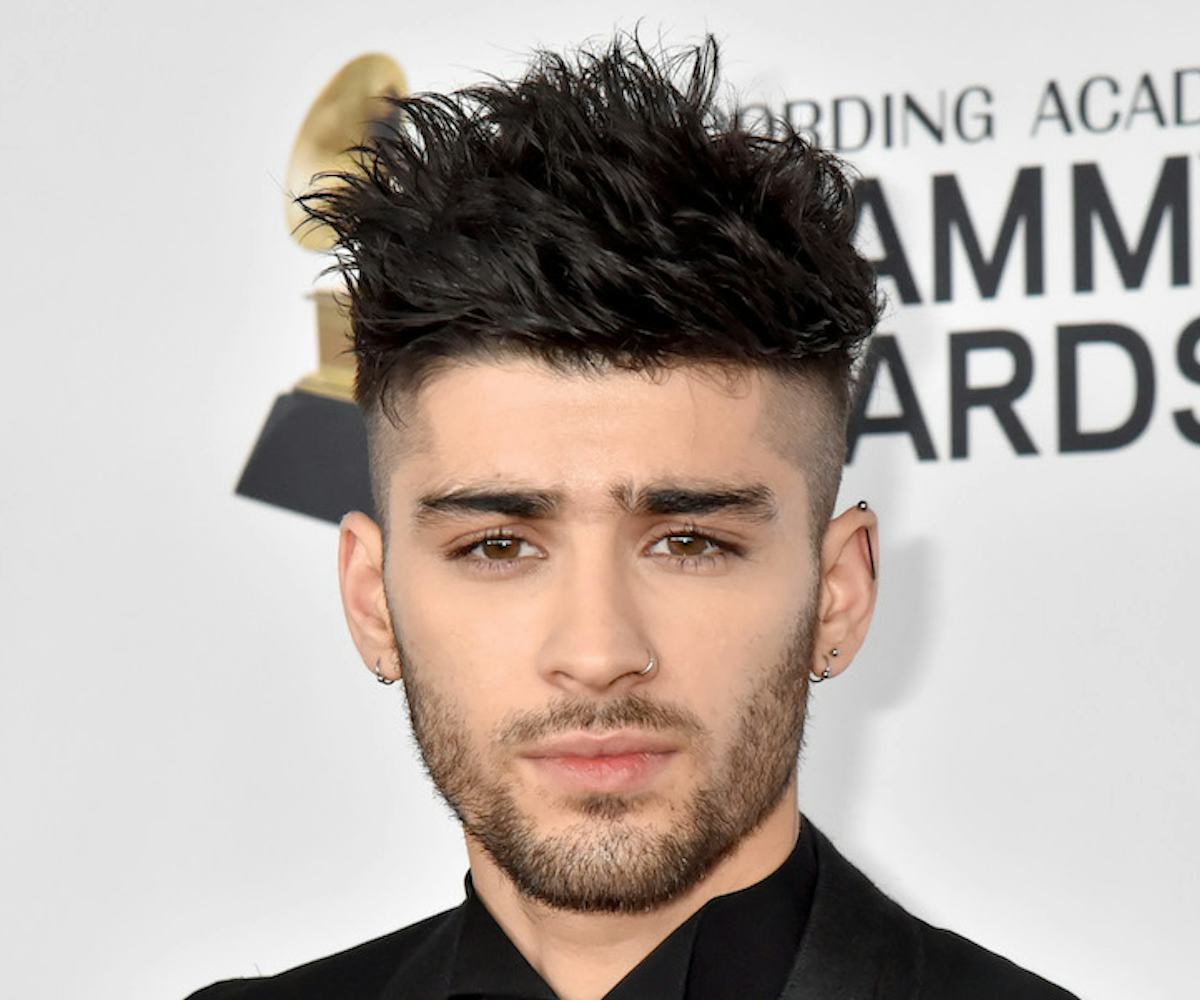 Photo by Jeff Kravitz/FilmMagic
Why Are Fans Tweeting #FreeZayn?
Fans are alleging that Malik's label is using his vocals on remixes without his consent
Sometimes, music stans double as investigative journalists. Fans of pop star and ex-One Directioner Zayn Malik have launched a social media movement around the hashtag #FreeZayn after rumors started circulating online that the singer was unhappy with his label, RCA, owned by Sony Music Entertainment, though Zayn has yet to weigh in on the rumors himself. As of writing, representatives for RCA and Malik have not responded to requests for comment from NYLON.
Fans are claiming that the label is sending Malik's vocals out to producers to create remixes without his formal consent. Though it's currently unclear where the rumors began, one tweet from what looks to be a Zayn fan account claims: ".@zaynmalik fans are trying to trend #FREEZAYN following a massive mishap with issuing consent of a song release. Sources are reporting RCA has sent Malik's vocals to producers in the past without his knowledge and tried to release a remix without the singer's consent." It's unclear right now what exactly the details of the supposed mishap are, and which remix the tweet is referring to.
The trending hashtag also finds fans theorizing that Malik's contract with RCA is too binding and is potentially restricting the singer creatively. Some fans are even alleging that the label is sabotaging Malik. "First, they didn't even send physical copies of his sophomore album to stores," claimed one viral #FreeZayn tweet. "Now, we just found out they have sending Zayn's vocals to other artists without his consent." Where that claim comes from is unclear.
They are also citing two tweets from the singer himself during the rollout for his 2018 sophomore album, Icarus Falls, which his fans believe indicated discontentment about his label. One, which he tweeted before the album was released, seemed to imply that his label was preventing him from sharing the project. He wrote: "I hear you guys...I know you want a date for the album and I do too. The label is holding me back but I promise I am doing everything I can to get my music to you. Thankyou.. You will hear from me soon."
The other he tweeted after a remix of his was leaked, writing: "This was not a song I intended to put out, but due to unprofessionalism has been leaked by someone and my fans mean more to me than a stupid leak, so here it is free for you to enjoy, before my music drops http://inzayn.com/#music :) love z."
On Wednesday evening, shortly after the hashtag campaign kicked off, the 27-year-old released a statement on Twitter thanking his fans for "letting me know about this." His tweet continued: "I do not have any new collaborations coming so please just keep checking here for any news. You know you will always be the first to know." Though he did not reference it directly, fans have been interpreting his tweet as a direct response to the #FreeZayn campaign.
Malik signed with RCA in 2015 after parting ways with One Direction to embark on his solo career. He released his sophomore studio albumIcarus Falls at the end of 2018 and has not released any new music since.