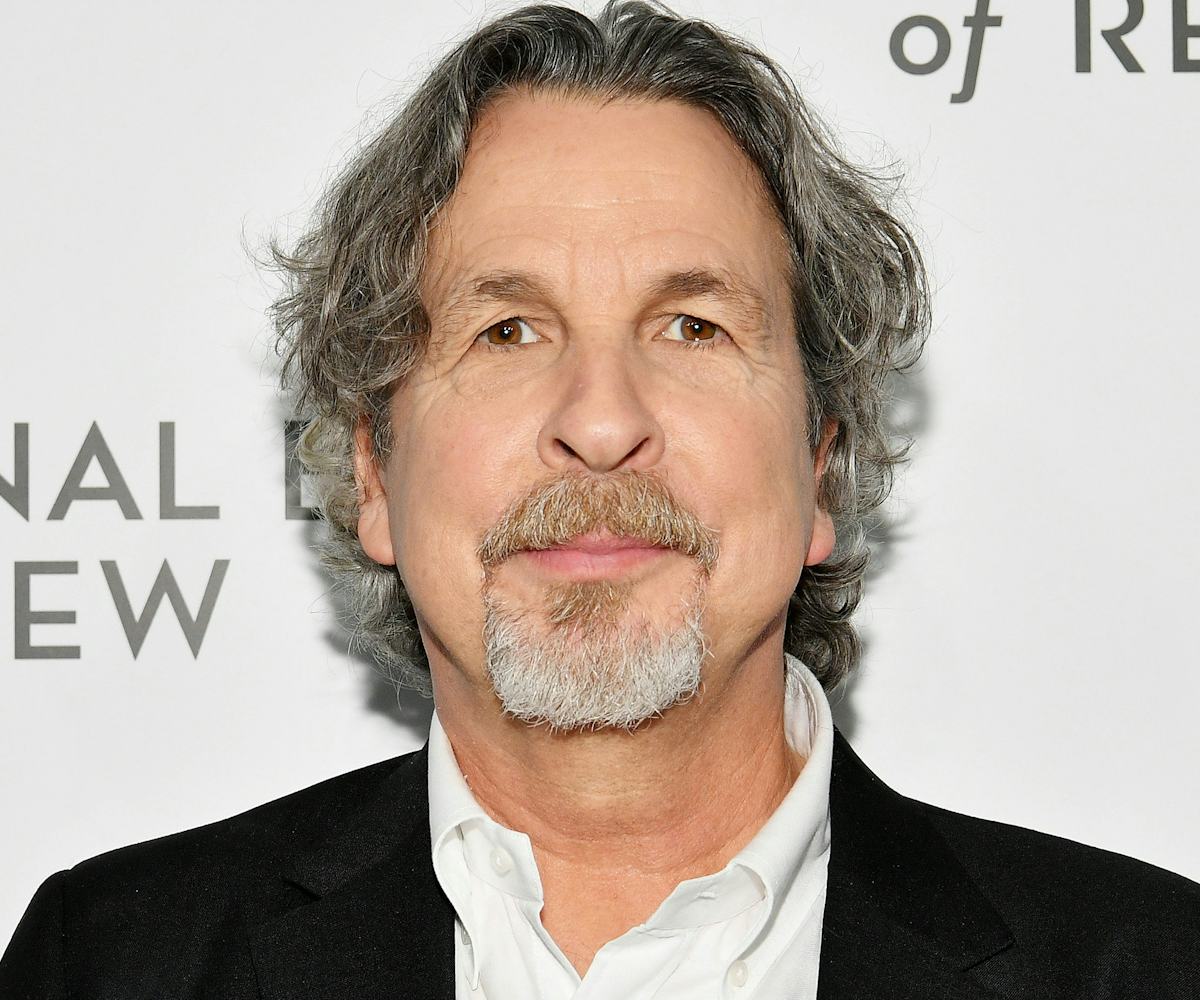 Photo by Dia Dipasupil/Getty Images
'Green Book' Director Used To Flash His Penis At Unsuspecting People
He admitted to doing it "easily 500 times" in an old interview
Green Book director Peter Farrelly used to purposely flash his penis at unsuspecting peers and coworkers, according to a 1998 interview with Newsweekthat The Cut resurfaced. In the interview, it's written as if it's a hilarious joke that would make no one uncomfortable, rather than sexual harassment. A quote from Cameron Diaz—who starred in his and his brother Bobby's 1998 film, There's Something About Mary—about seeing Peter's penis is placed as if to excuse the act.
THE FARRELLY BROTHERS HAVE something they want to show you—and it isn't their new movie. In fact, it's something you'd probably rather not see at all. Something of Peter's. Something anatomical in nature. The Farrellys have concocted a variety of clever ploys designed to get you to look at it. Bobby, 40, is the straight man, all innocence as he lays the trap. Then Peter—lankier, edgier and a year older—delivers the coup de grace. You may think you're going to be examining a mysterious blotch on Peter's torso, or checking out his new watchband. The reality is a good deal more shocking, but as actress Cameron Diaz puts it, "When a director shows you his penis the first time you meet him, you've got to recognize the creative genius."
The Cut dug deeper into the story, finding a different interview in the Observer in which the director elaborated on his penis-flashing scheme, learning just how frequently he would pull this grotesque stunt (at least 500 times!), and how much he thought it was brag-worthy rather than an offense.
Apparently, I say nervously, Peter showed Cameron his penis during the filming … Peter interrupts, horrified: "No. We did it before she was in." So you risked losing a big star by showing her your penis before she was on board? Peter smiles at my foolishness. "Of course! That's what got her in." He stops smiling for a moment. "It's a joke," he explains patiently. "It's not like I make a habit of just whipping it out and saying, 'Hey! Look! My cock!' We do a joke where, it's like, Bob says, 'Pete's been really crazy, he went out and spent $500 on a belt buckle.' I go, 'Bob, it's an investment, it's not a big deal.' He says, 'You're stupid! $500 on a belt buckle!' I say it's not stupid … Finally she says, 'Let me see it.' And I lift my shirt and have it…' he grins 'hanging over.'"
Peter admits that after doing this trick "easily 500 times" he is now in a state of forced early retirement. "Tell me," I say, digesting this news and feeling a complex mixture of relief and disappointment, "which you find more tantalising, the thought of someone laughing at your penis, or the thought of someone laughing at your films?" "Tantalizing?!" Bobby echoes, perhaps just a fraction alarmed.
Peter gives the issue some serious thought: "Boy, that's a tricky one … I don't like it when they laugh at my penis …" he volunteers finally. "But I do like it when they stare."
Back in December, Farrelly found himself in hot water regarding Green Bookafter the family of Don Shirley, the main character of the film, made it known that Shirley had been adamant about the movie never being made prior to his death in 2013 and that the plot details had been exaggerated or changed by co-writer of Green Book Nick Vallelonga, the son of Tony Vallelonga (played by Viggo Mortensen in the film). In multiple instances, Farrelly deflected blame for not contacting the family and defended controversial scenes by name-dropping black co-workers.
Farrelly has yet to comment regarding his previous statements and penis-flashing behavior. The Cut reached out to him, along with Diaz, for comment but has received no response.