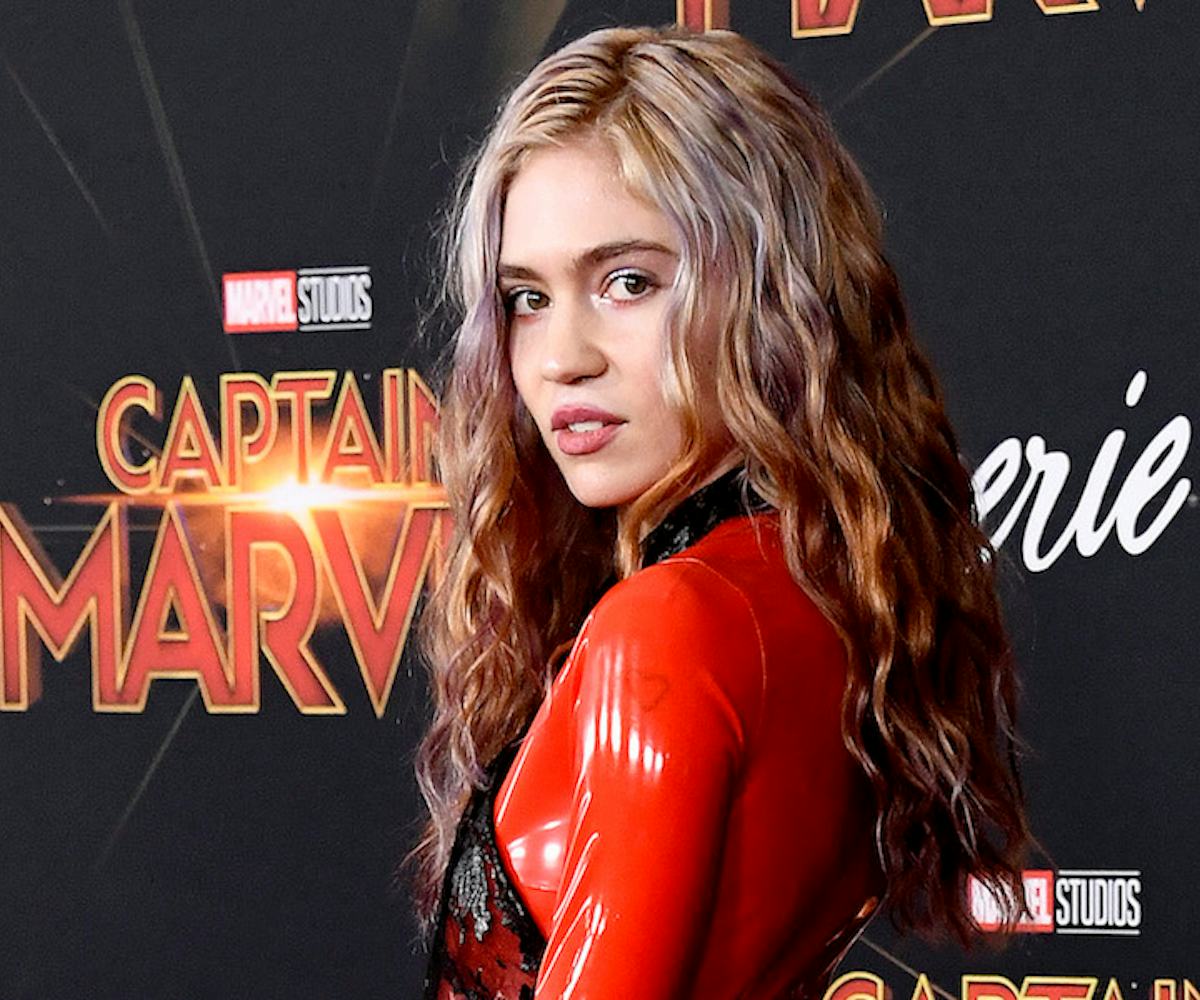 Photo by Frazer Harrison/Getty Images
Grimes Wants To Impale Her Lover In Trippy New Song
She released "Pretty Dark" because she's tired of waiting for her album too
Grimes is making and subsequently dropping new demos as we all wait for her next album, and we're not complaining. Late Wednesday night, Grimes shared "Pretty Dark" via Twitter, a demo she described as "sad fairy songs... from my weird AR musical" and claimed to have made only the day prior. In the track, she gets graphic, singing about her desire for her loved one to share her intense feelings: "Wish u were impaled/ And injured with love the way I am." Relatable!
Grimes told fans on Twitter last night, "I'll be dumping demos for the next few months cuz the album is 2 ambitious/ taking too long." So while this is not a single nor is it going to be a track on the album, according to the video description, it is part of an AR musical she says she's working on. Regardless of its purpose, it got the full video treatment (or, as best she could from the comfort of her own home), layering filtered vertical selfie footage over a series of different backgrounds.
Grimes has teased unreleased music off the album, though, including an ethereal ballad as well as her first official single in three years, "We Appreciate Power."
Aside from Grimes over-ambitious creative efforts, her album may have been slowed by her recent entanglement with boyfriend Elon Musk's court dealings. Grimes and rapper Azealia Banks, were subpoenaed for their proximity to Musk's bad weed joke gone wrong. Banks had originally claimed to be working on music with Grimes way back in August 2018, but all the drama seems to have kept that from ever actually happening. No matter, we're pretty happy to have "Pretty Dark" while we wait for the full release.