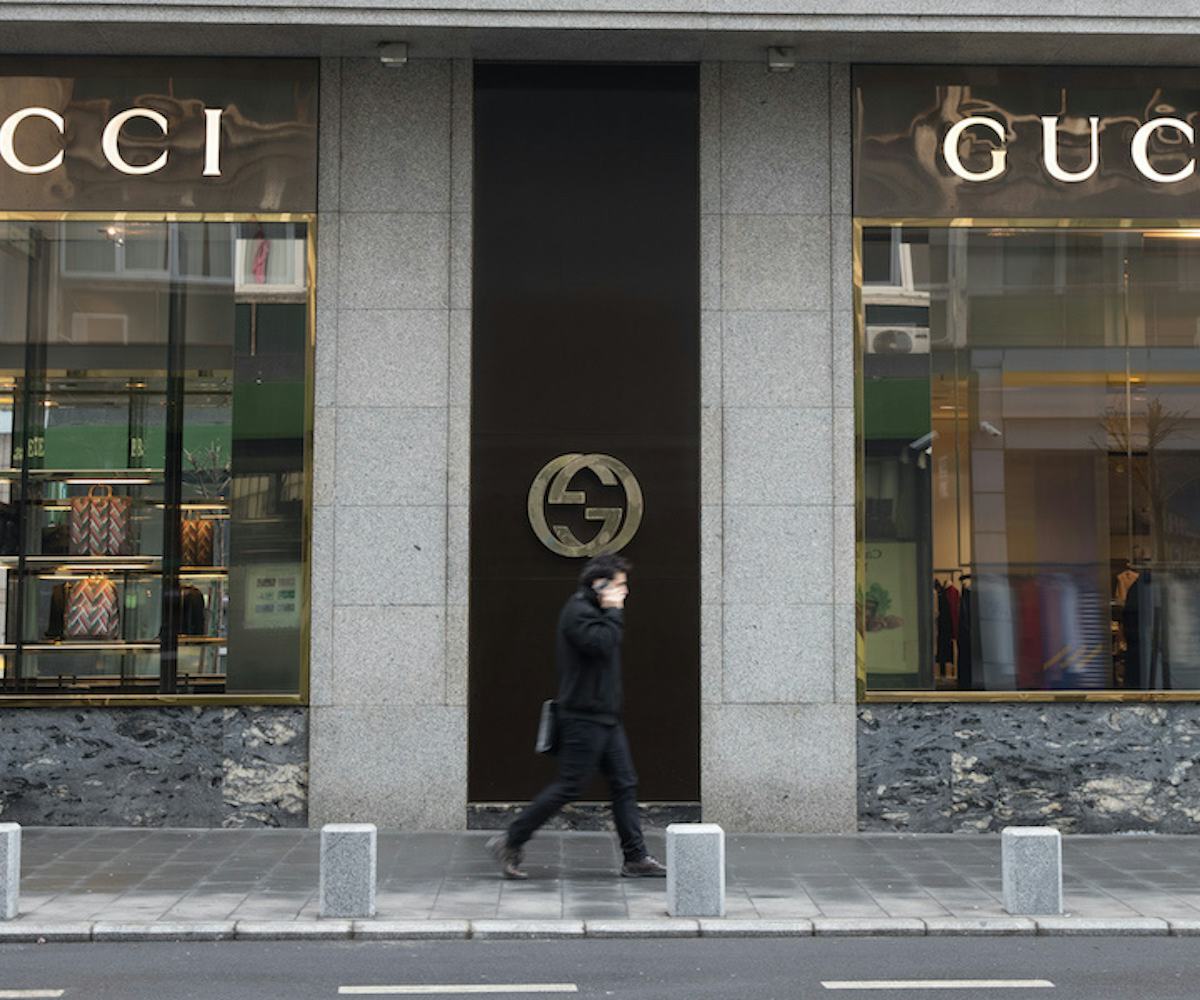 Photo by Matt Cardy/Getty Image
Gucci Releases Guideline On How To Deal With "Disruptive Behavior"
Following the recent blackface controversy
Following the release and sale of a sweater resembling blackface, Gucci has released an internal memo to in-store employees describing how to best handle "disruptive behavior."
The memo, released today by TMZ, warns workers that, "individuals may be coming into our stores to express their concerns or looking for a reaction, and it is important to be extremely cautious, empathetic and focused on de-escalation in the current heightened situation." It serves as a reminder to not engage with the client in a physical manner, and to "ALWAYS FOCUS ON DE-ESCALATION." Most notable, the memo details exactly what body language and script to follow should a customer film within the store while questioning an employee, or trying to pull off a "prank." The employee, Gucci says, should assume a "power pose," which essentially is just having good posture and not appearing panicked. The memo does not mention how to respond to specific questions, especially those that would likely be asked by concerned customers in response to the racist sweater. Instead, it suggests the employee keep calm until police or a manager arrives.
TMZ notes that CEO Marco Bizzarri admitted to being ignorant to "the history and significance of blackface," in a separate private letter to employees, but also noted that he thought people overreacted to what was just "a minor snafu." Well, it was definitely more than a little blip on the fashion radar, especially if it requires the company to revisit how it handles in-store outbursts.
The employees on-hand at boutiques were the furthest removed from the racist design process, but are the ones likely forced to bear the face-to-face burden of angry customers, which is unfortunate. It's understandable to have a process in place to deal with issues in the stores, but not producing blatantly racist merchandise would probably be an easier way to avoid the likelihood of said "disruptive behavior" in the first place.