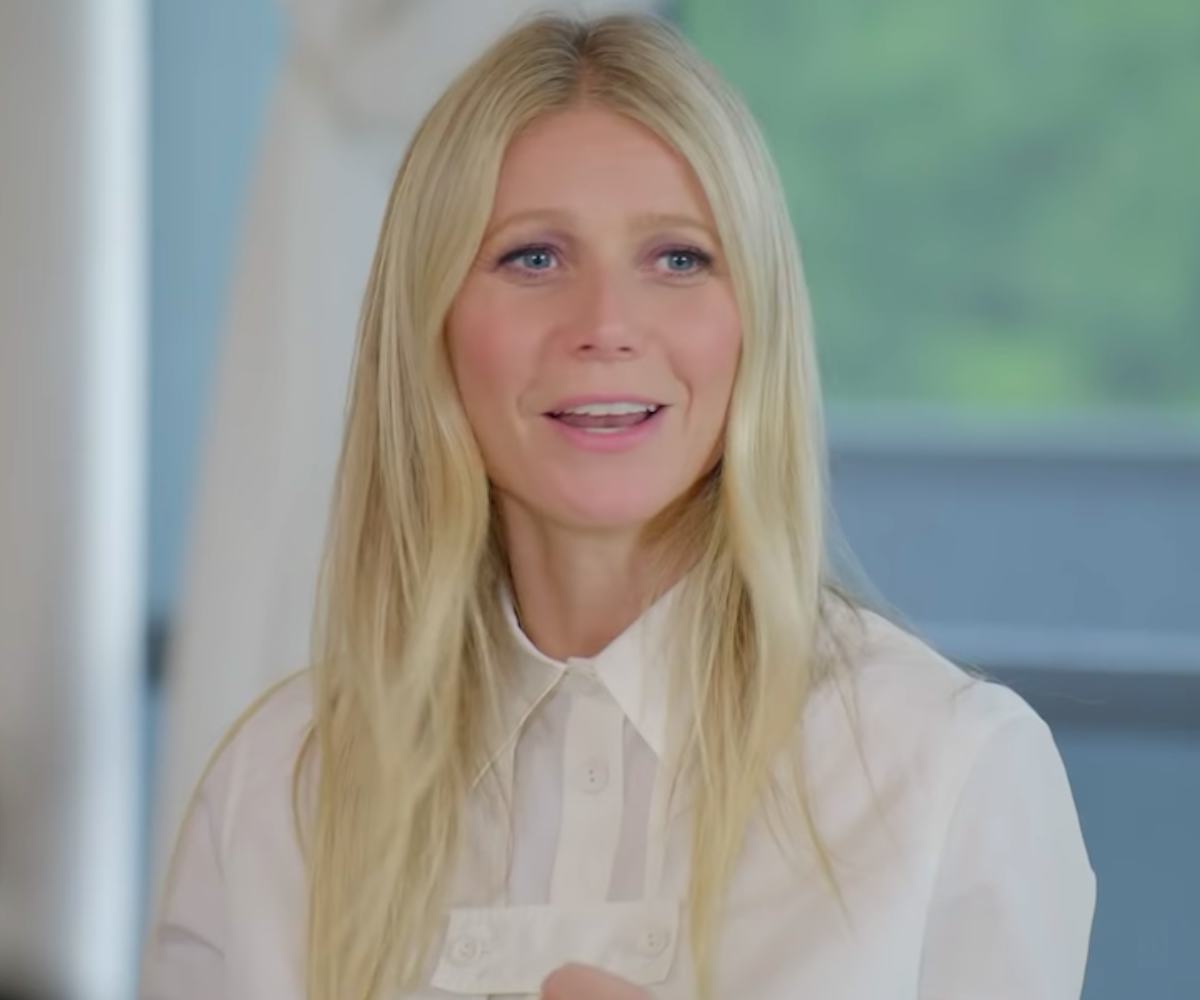 Screenshot via YouTube
Gwyneth Paltrow's 'Goop' Series Trailer Promises Exorcisms And Orgasms
She's really doing the most
What could make something like Gwyneth Paltrow's Goop even more extra? An entire Netflix series diving into the business, starring Paltrow herself. Behold, The Goop Lab With Gwyneth Paltrow, a six-episode project devoted to exploring the world of Goop, that now has a chaotically brilliant trailer and vagina-like poster to share with all of your friends. The trailer promises a lot out of only six episodes, including an exorcism, orgasms, and somehow going through "years of therapy in about five hours." Sign me up!
This first teaser from the goop lab is basically a sizzle reel of all the most bonkers things we could imagine Paltrow saying out loud. There's a lot of talk about sex, but also, a psychic medium? She concludes the trailer sitting at a boardroom table, delivering what must be the Goop mantra: "We're here one time, one life. How can we really milk the shit out of this?"
Twitter is already having a field day with the poster, which looks like Gwyneth Paltrow is stepping out of a very-pink vagina. Writer Hunter Harris captioned the visual, "UTI incoming," while podcast host Maris Kreizman joked, "Most people don't even know where Gwyneth Paltrow is located in the vagina."
Watch the trailer for The Goop Lab With Gwyneth Paltrow and check out the poster below. The series hits Netflix on January 24.