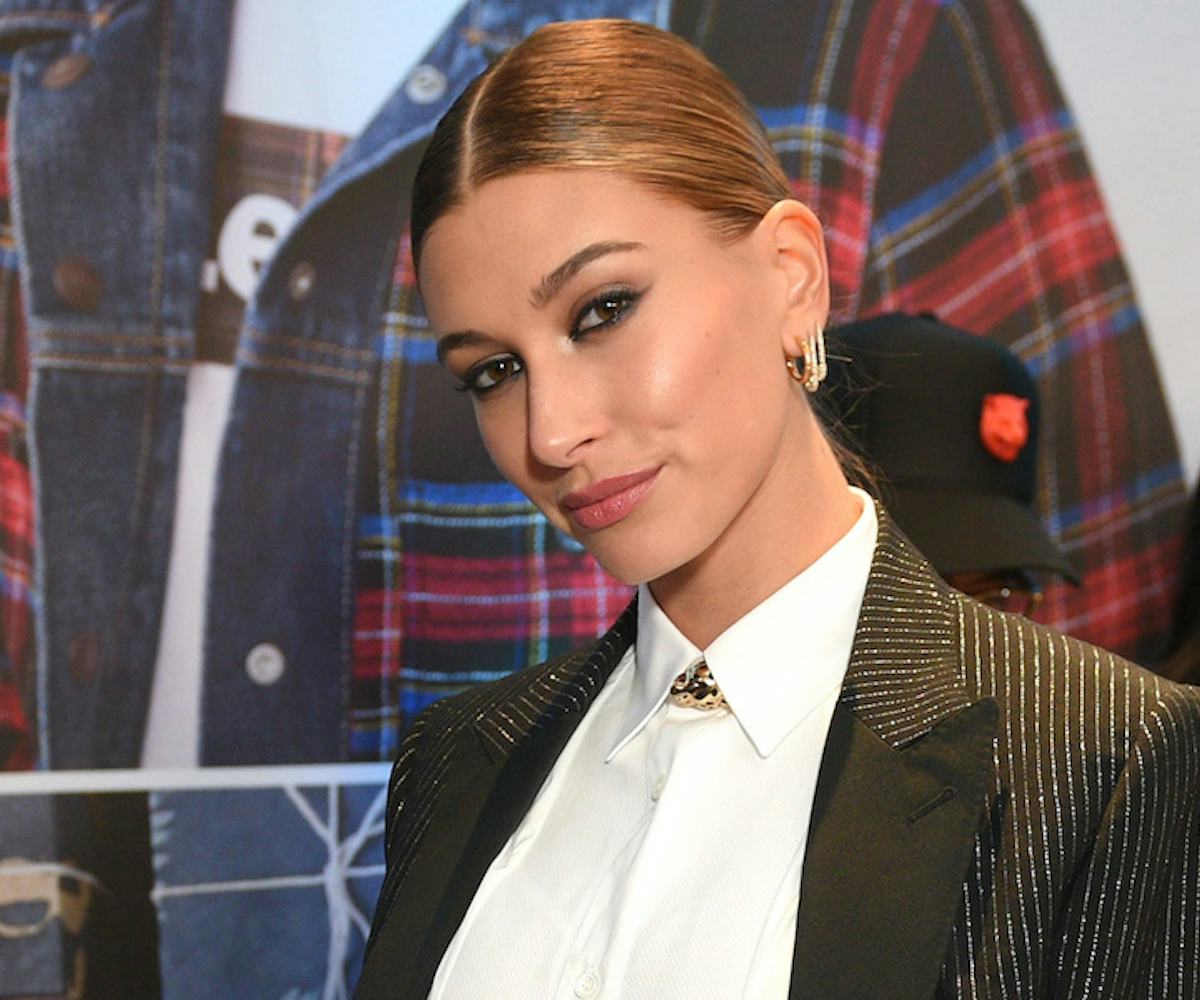 Photo by Andrew Toth/Getty Images
Hailey Baldwin Has Her Eyes Set On "Bieber Beauty"
Hailey Baldwin might be locking down her first solo beauty line, and under her married name no less. The model's company, per TMZ, filed for the trademark of "Bieber Beauty," which suggests that the newlywed is looking to explore a new venture in makeup with the perfect alliteration for a name. Sure, it can be argued that her maiden name has a pretty similar ring to it, but who can resist throwing "Bieber" onto anything now that you've successfully snagged the title so many used to scribble on their notebooks?
There's very little known about this new venture, or even whether or not Baldwin has immediate plans to put this phrase to good use. Whereas Ariana Grande's recent trademark application stated that she'd be bringing her recent album thank u, next to a line of perfumes and shower gels, Baldwin hasn't specified anything other than that it will be "beauty."
Just after Baldwin tied the knot with Justin Bieber last fall, she also filed to trademark her married name, reportedly in hopes of starting a clothing line. No such thing has happened yet, but, in the meantime, her husband has focused his recent creative efforts on his sleazecore apparel brand The House of Drew.