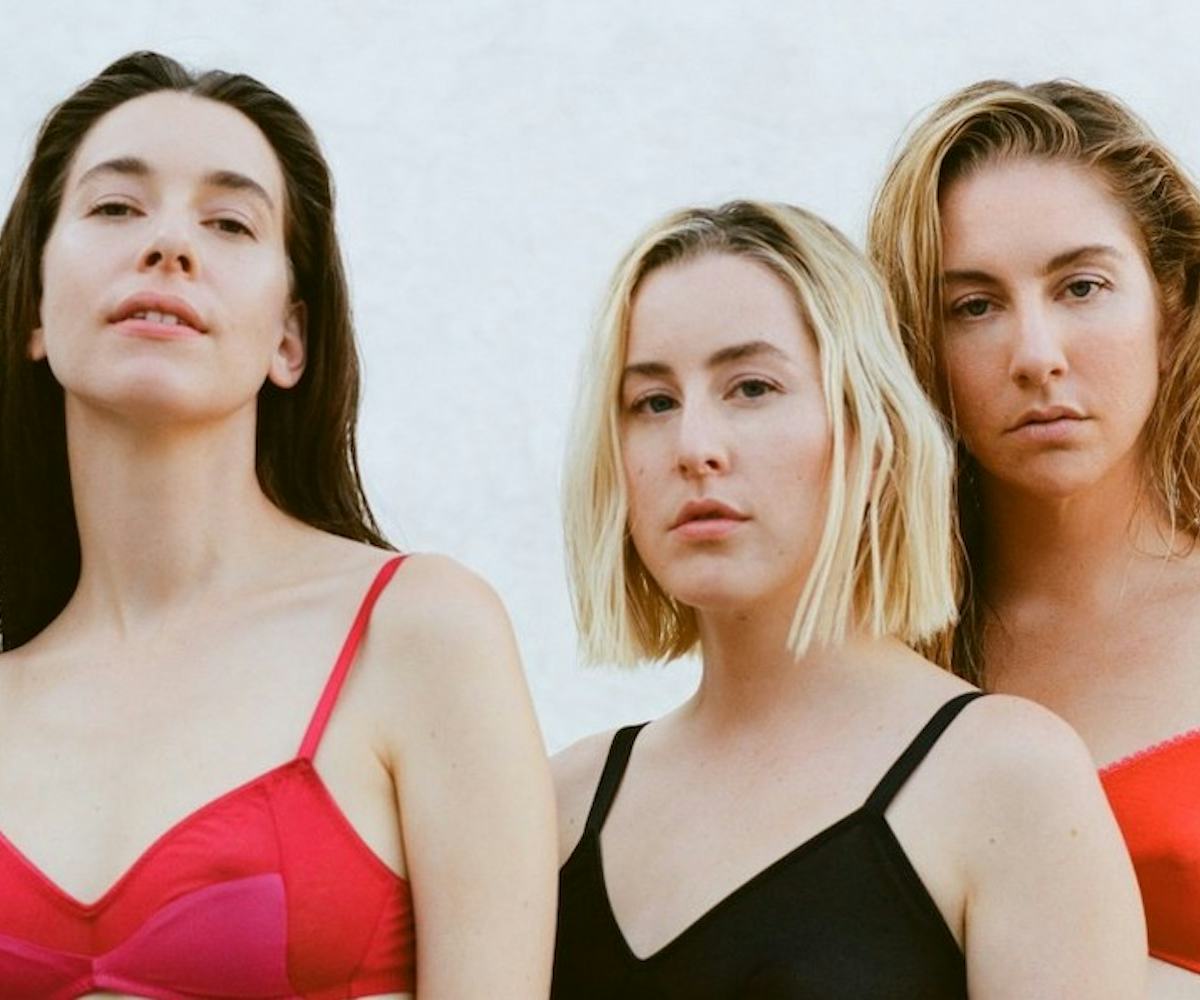 Photo by Drew Escriva
Haim Returns With New Single, And Relatable Video, "Now I'm In It"
Paul Thomas Anderson is back as director
Haim has teamed up with director Paul Thomas Anderson for another gorgeous music video. This time around, he helps the sisters present a story about mental illness and finding support, for a new song titled "Now I'm In It." The video follows Danielle as she goes to work at a diner, pouring coffee everywhere except into customers' mugs, and eventually spirals — which is when she receives a little care from her sisters (and... a carwash).
On Twitter, Danielle Haim detailed the inspiration behind the track. Though it could sound like a break-up song to a casual listener — Haim cleared that misconception up to The Guardianin a previous interview — the song is "about going through it. A depression. Not leaving the house type of shit." She adds, "For my sisters and I, there have been times in our lives where we have felt like we are stuck in a dark hole." Danielle ends the Twitter thread on a more positive note, writing, "It's gotten a little easier as I have gotten older to recognize the symptoms and remind myself that when this happens, I need to seek help. (Shout out to my therapist!!) Anyway, we all know it's important to talk about this stuff. This one poured out of us."
"Even when we're writing about something dark or more serious, we like to tie it up in a bow so that there's a bit of lightness to it," Este Haim said in a press release, and that's exactly what they did with the video. Danielle's woes are given a goofy edge as she stumbles through a thrift shop before being carted off by her sisters on a stretcher and propped up in a carwash, letting the suds and rapid stream of water help to clear her head.
Watch the video for "Now I'm In It" below.