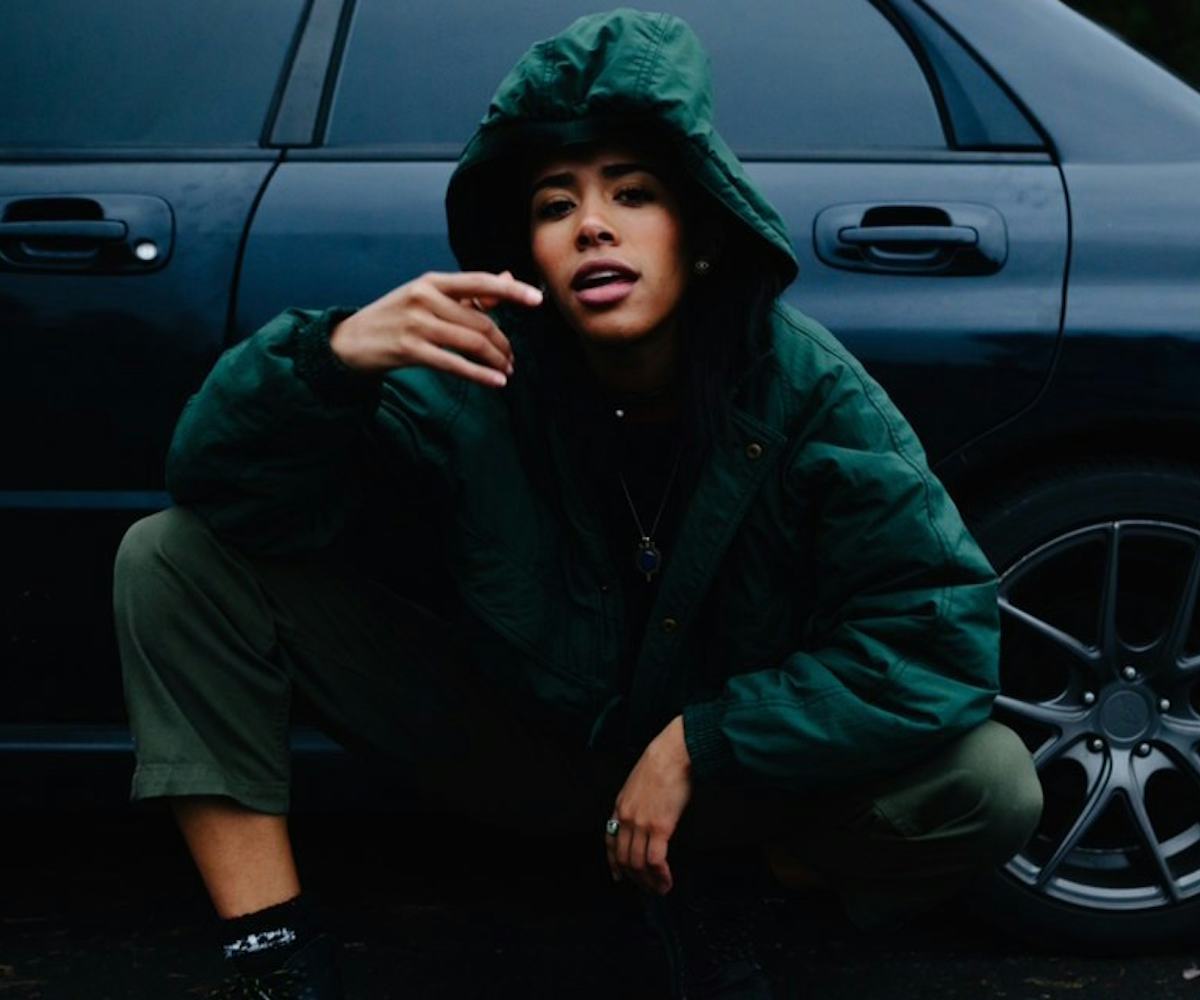 Herizen's New Music Video Basks In The Glow Of Ride-Or-Die Friendship
Today, she premieres "Focus" visuals exclusively to NYLON
You might know Herizen from her starring role on Netflix's The Get Down (opposite Jaden Smith, NBD), but you should also know her for the sweet reggae-inspired tunes she's been creating. If you're not familiar yet, no worries, because today, Herizen premieres the new music video for her single "Focus," exclusively via NYLON.
Herizen shared with NYLON that the visual inspiration came in tandem with writing the song; she said, "I wanted it to reflect the love I have for my sister and how important it is for me to be a good role model, her best friend, and greatest confidant as she is mine." Herizen's sister, Zunai Guardiola, is by her side throughout the sun-soaked visuals, showing off the ride-or-die bond they share. Watching them as they dance through the streets, it becomes clear that Herizen was successful in her goal to "show my fans how much of a goofball I am," but also "how relatable I can be when it comes to my music and art."
"Overall, I want this video show what true love and friendship feels like, and how important it is to focus on what really matters," she said, explaining why she created what is essentially a highlights reel of a summer well spent with your BFF by your side.
Watch the video for "Focus," below.