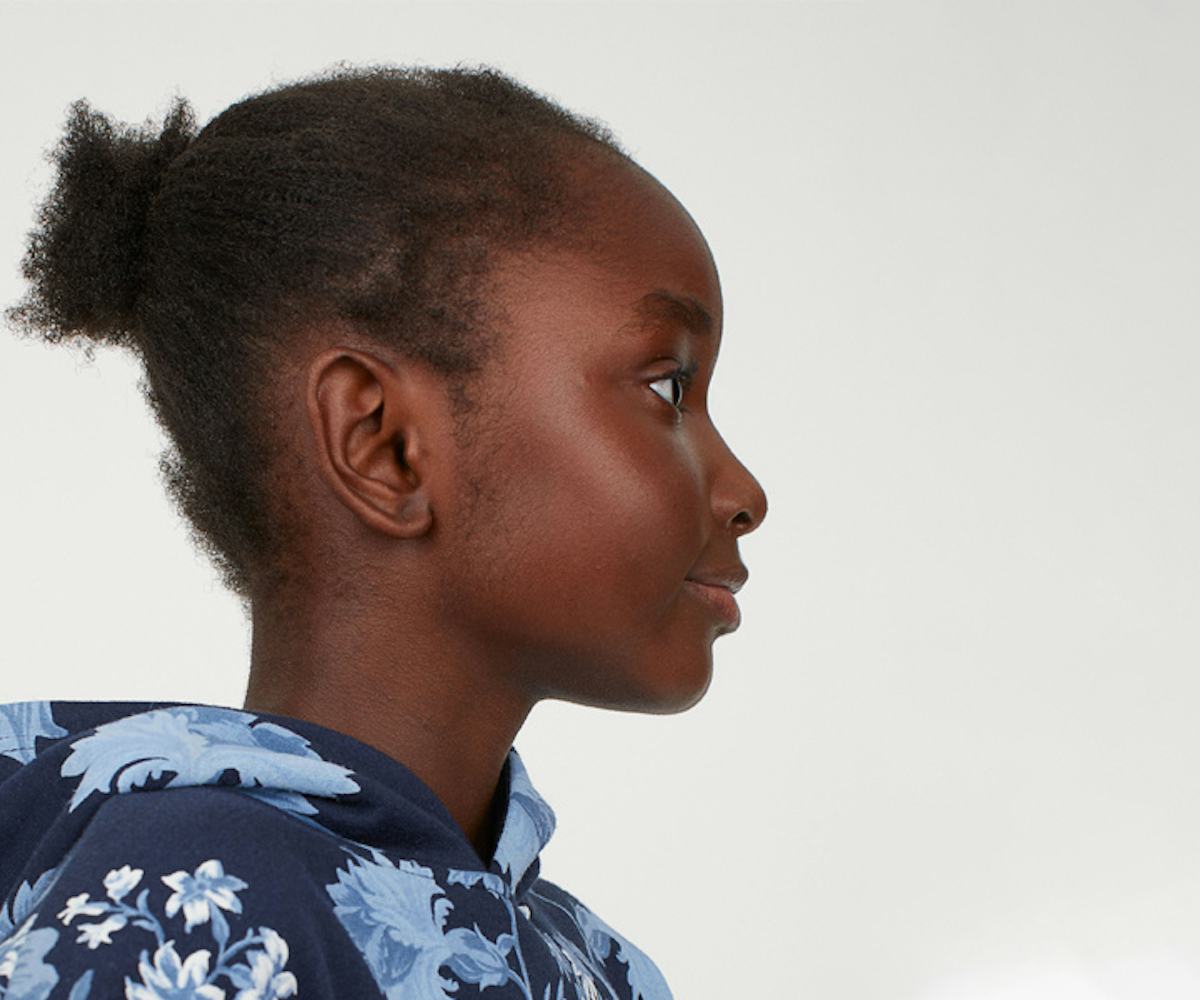 Photo via H&M
H&M Responds To Backlash Over Young Black Model's Hairstyle In New Campaign
Hairstylist Vernon Francois called for us all to "do better" by young Black women
Hairstylist Vernon Francois called out a recent campaign by H&M Kids, saying that a young Black model's hairstyle appeared "to have had very little to no attention" paid to it. Francois calls for us all to "do better" by young Black women in a lengthy comment on Instagram that accompanied a photo from the campaign. Since posting, H&M has responded to the allegations in a statement.
Francois clarifies at the beginning of his post that he doesn't "have the facts, nor have I seen any statement by H&M or the team who worked on this." He continues, "This post is just an assessment based on all my years of seeing situations like this happen time and time again. And it's got to stop. This beautiful young girl's kinky hair appears to have had very little to no attention yet all of her counterparts have clearly sat in front of someone who was more than capable of styling other hair textures."
Later in the post, he notes the amount of people who would have most likely have had to give approval on the photograph prior to its use across H&M platforms, but somehow, no one "had the same reaction that the internet seems to be feeling since the campaign broke. THAT IS AN ISSUE."
When reached for comment on the post, a spokesperson for H&M told NYLON via e-mail, "We are aware of the comments regarding one of our models for H&M Kids. We truly believe that all kids should be allowed to be kids. The school aged kids who model for us come to the photo studio in the afternoon after school and we aim for a natural look which reflects that."