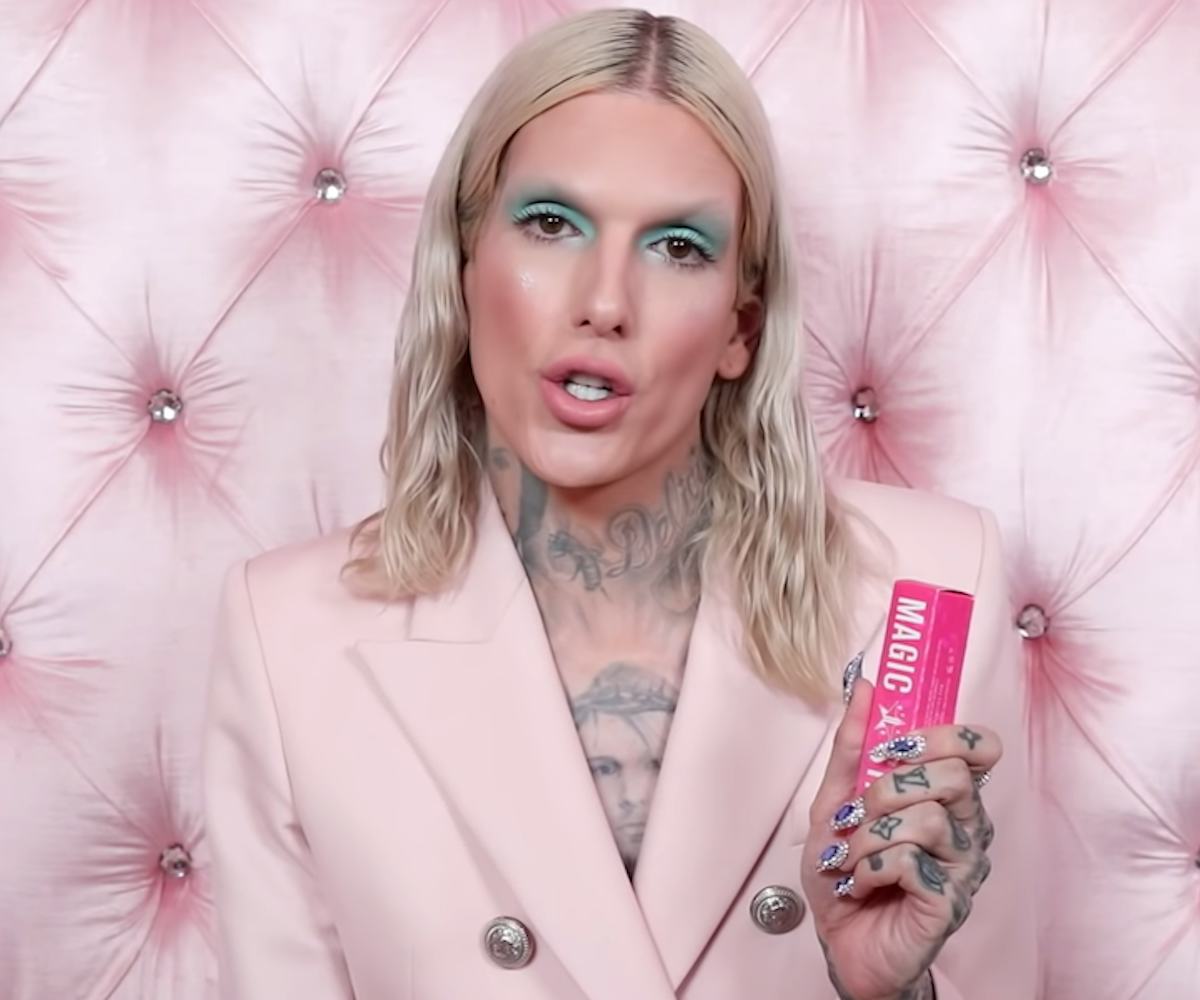 Jeffree Star Is Working With The FBI To Track Down $2.5 Million Worth Of Concealer
No, this is not an April Fools' joke
In a new video, Jeffree Star has revealed that one of his distribution facilities was robbed, and $2.5 million worth in makeup product is now being searched for by the FBI. He previously shared that something "insane + violating has happened to my brand recently," but waited until April Fools' Day had passed so as to not cause any confusion about the reality of the situation.
According to Star's new vlog, "an entire shade" of his unreleased Magic Star concealer was stolen by "black market makeup dealers," along with large quantities of other products. " "[On] the morning of March 15 I uploaded the reveal video for the Blue Blood collection," he stated. "That night, at around 1am, one of my stock and shipping facility warehouses was broken into and over $2.5 million of products was stolen from me." Per Star's video, it was initially unclear as to what had been stolen. It wasn't until he took inventory that he realized shade C5 of the Magic Star concealer had been entirely wiped out.
The investigation has been fueled by a series of leaks of this unreleased product that have happened since the robbery, including package imagery and Facebook Marketplace listings for the concealer. Star claims that the woman who posted the below photo is "in jail currently while we investigate how they got access to my product to then illegally sell it." Star alleges that she "hit up the black market dealer," took the photo, and then shared it to a Facebook makeup group, under the notion that she'd be able to resell the products.
Toward the end of the vlog, Star notes that some makeup has been tracked down, but a great deal still remains missing. See the full video, below.