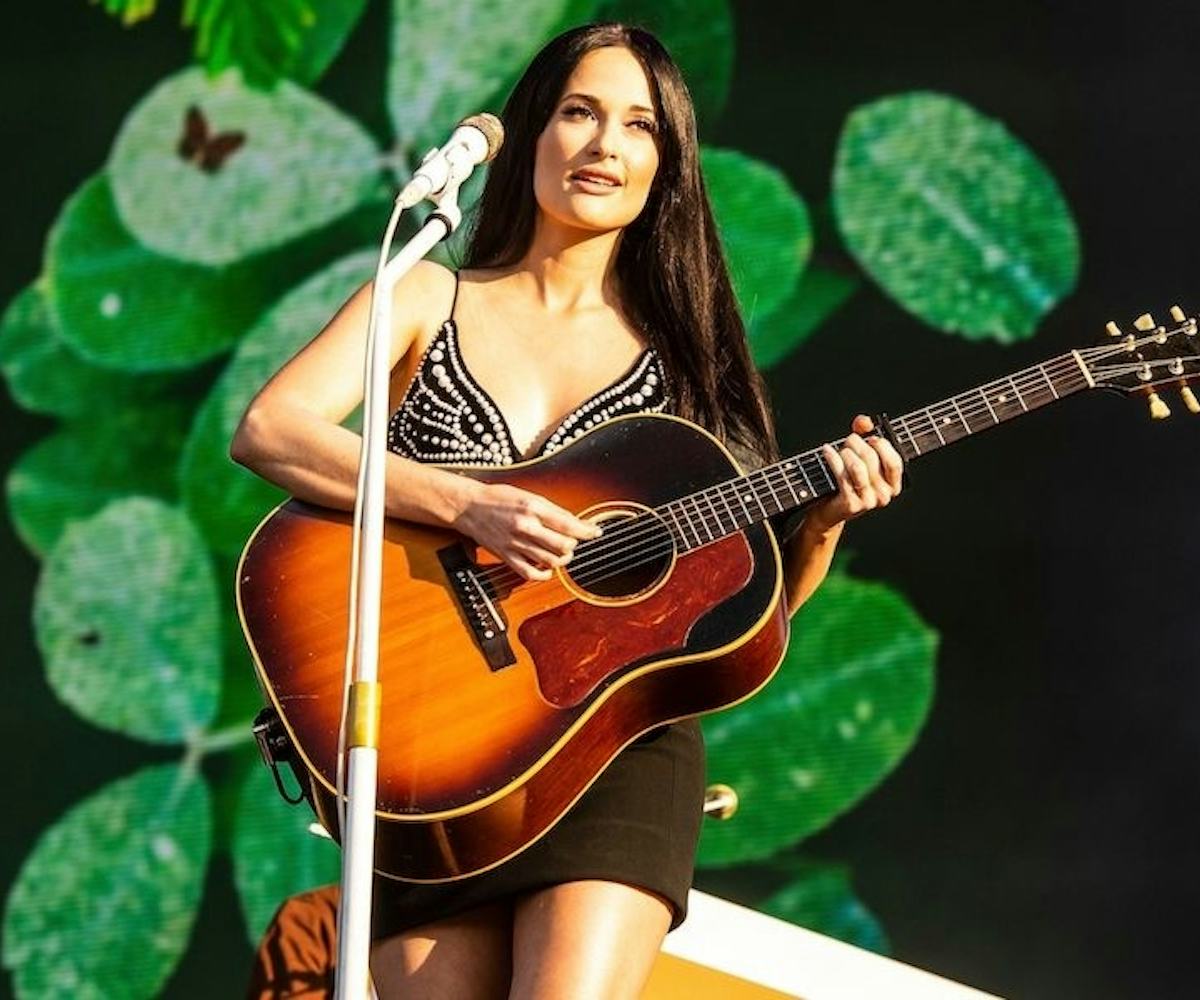 Photo by Amy Harris/Invision/AP/Shutterstock
Kacey Musgraves Shames Trump For "Murderously" Ignoring Cries For Gun Reform
"Somebody fucking do something"
Like everyone with a brain and a heart, Kacey Musgraves just wants "somebody" to "fucking do something" about America's mass shooting epidemic. Over this past weekend, at least 29 people were killed in two separate mass shootings in El Paso, Texas, and Dayton, Ohio, both of which occurred less than a week after three were shot dead during Gilroy Garlic Festival in California. During Musgraves' set this weekend at Lollapalooza, the singer chanted "somebody fucking do something" in time with her crowd; later, similarly to Rihanna, Musgraves took to Twitter to call out the president for being complicit in these white supremacist-driven deaths.
In a clip shared to Twitter from the Lollapalooza livestream, you can hear the tail end of Musgraves' speech regarding the recent slew of shootings in the U.S. as she urges the audience to join with her in speaking out. "Maybe somebody will hear us if we all yell together and say, Somebody fucking do something," Musgraves says, seemingly holding back tears, before pointing her microphone to the crowd. She later shared the clip on Twitter, tagging Donald Trump and writing, "You have the power to become a hero. Why don't you take it?"
Per Taste of Country, Musgraves expressed her appreciation for her fans earlier in the speech, saying, "I just wanted to take a second to say thank you, not only for just supporting me and my music but to everybody out here tonight that still has the bravery to show up and come to a large music festival."
Musgraves expanded on these statements, and again called out the president, on Twitter later on. "For a man who clearly loves being well-liked, it's indescribably mind-numbing to see him blatantly and murderously ignore doing ONE THING that would not only make people happy but would SAVE PEOPLE'S LIVES," Musgraves wrote. "True leaders don't stand back and watch the world burn."
Trump has refused to acknowledge how America's lack of gun control is related to the increasing rate of mass shootings here, and instead inappropriately called for immigration reform after the El Paso shooting in which the gunman was revealed as sharing Trump's racist ideology. Trump referred to the El Paso shooting an "act of cowardice" in a single tweet, rather than terrorism, which is exactly what it is (Rihanna knows).