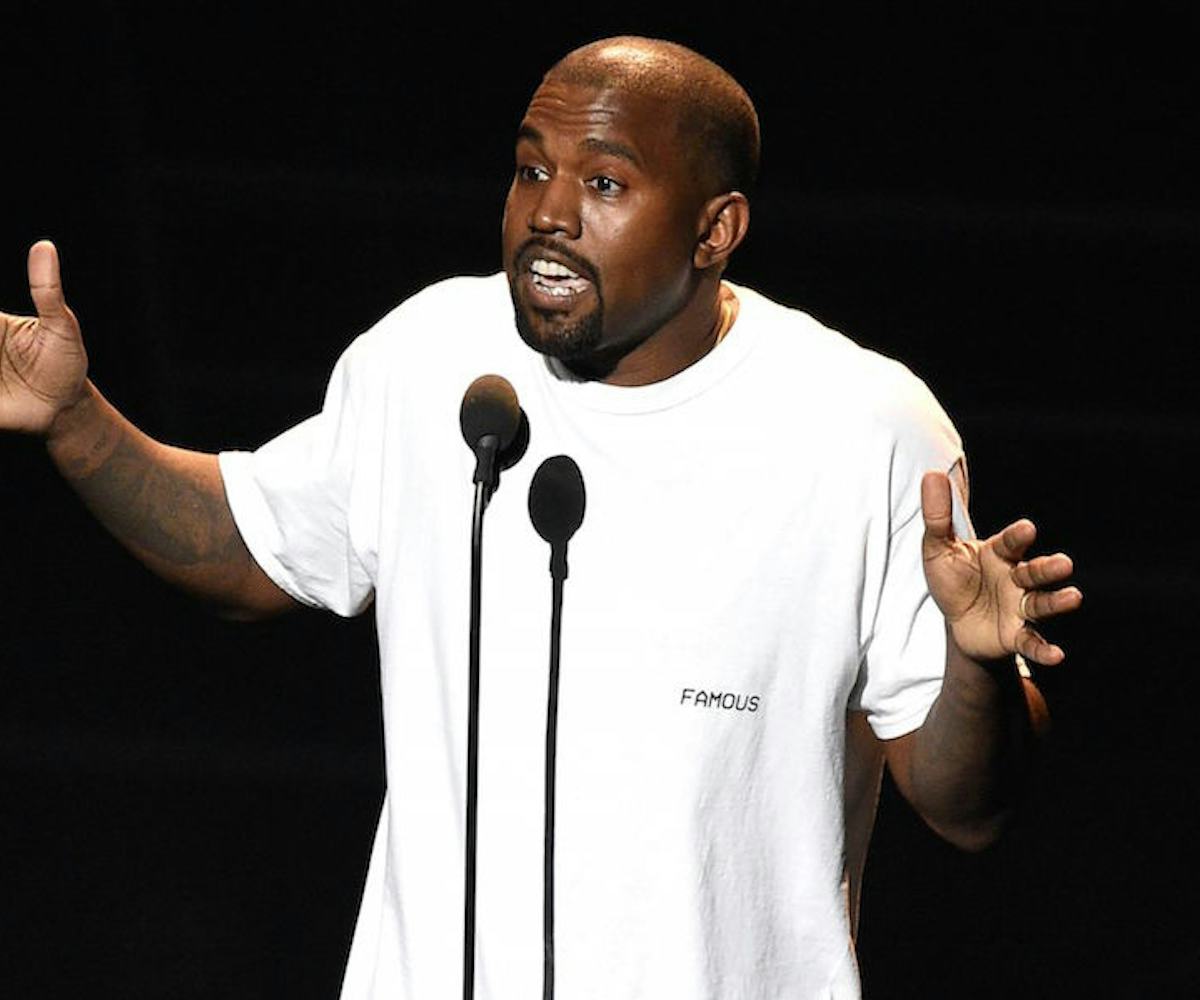 Photo by Chris Pizzello/Invision/AP/Shutterstock
Kanye West Is Now Making Yeezys from Algae
And running for president in 2024?!
Kanye West will increase the sustainability of his Yeezy Foam Runners by making them out of algae — well, at least partially. The designer slash rappergospel artist announced this move, as well as plans to find a more environmentally-friendly alternative to harmful dyes, on Thursday at the Fast Company Innovation Festival in New York City.
Dubbed by the internet as "Yeezy Crocs" upon their first reveal back in September, the shoes have unfortunately not become any more aesthetically appealing following the change in material. The silhouette still looks as though a rubber clog and a Hot Wheels toy car had a child, but at least the price reflects what you're getting. These Yeezy Foam Runners are set to cost only $75, and will drop in early 2020. Given that they're covered in holes, if you don't live in Los Angeles, you're probably going to have to wait a few months until the snow melts to wear them out.
West followed up his foam shoe announcement by claiming he'll be running for president in 2024. Per Dazed, he stated:
"When I run for president in 2024, we would create so many jobs that I'm not going to run, I'm going to walk. What I'm saying is, when y'all read headlines — 'Kanye's crazy,' this and that — one in three African Americans are in jail and all the celebrities are in jail also 'cause they can't say nothing, they got no opinion, they're so scared!"
Those are definitely words! As pointed out by Dazed, West also said he was going to run for president during the 2020 election while speaking at the 2016 MTV VMAs, so hopefully in another four years he'll push it back to the 2028 election, and so forth.
Take a closer look at the Yeezy Foam Runners below.