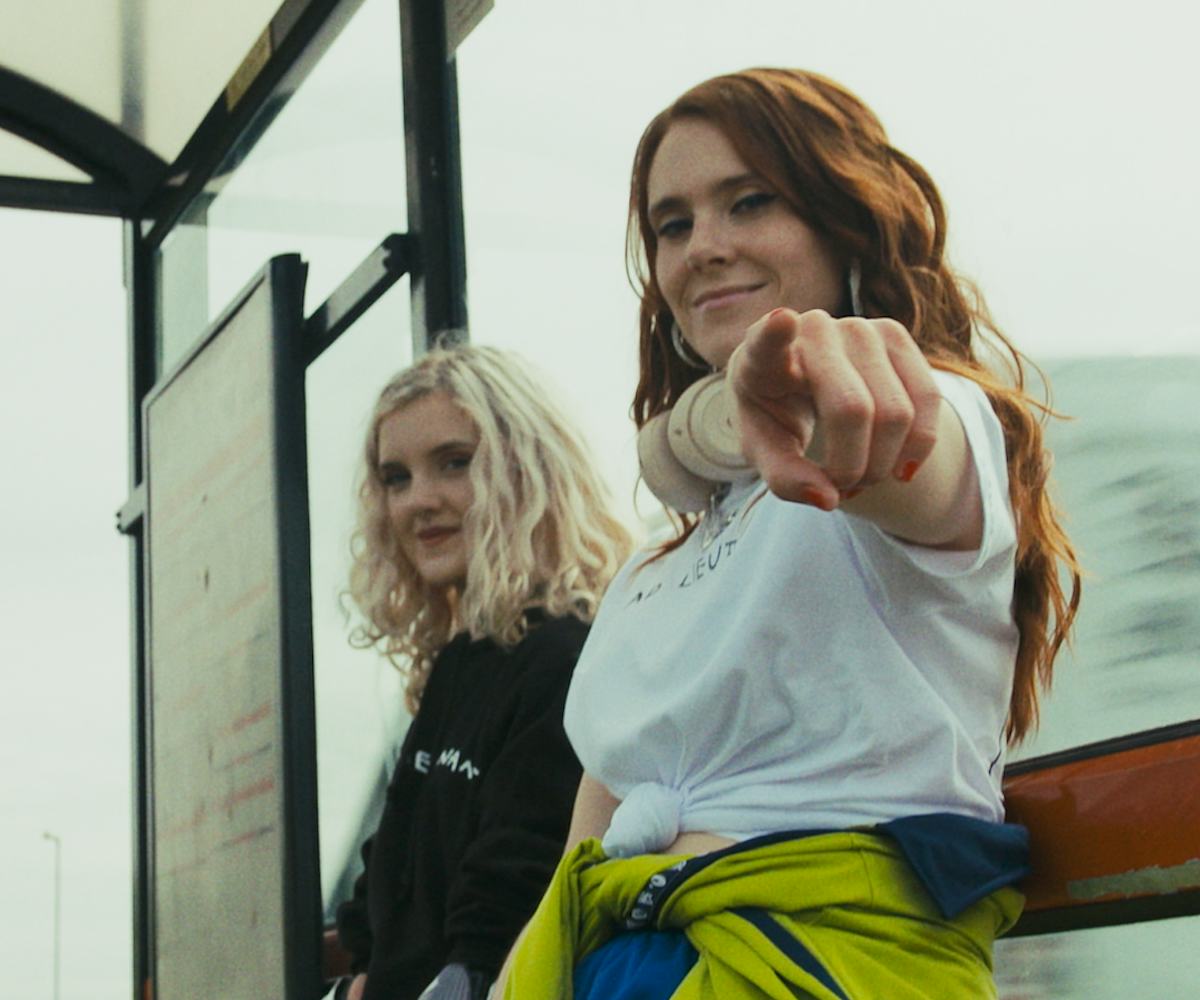 Kate Nash Shows What A "Bad Lieutenant" Means To Her In New Video
Premiering exclusively via NYLON, the video is "a celebration of self-love"
Kate Nash's idea of a bad lieutenant has nothing to do with the 1992 film of the same name. The phrase, which is also the name of her recent single, "is about having the ultimate confidence in yourself and what you're made of and being able to handle anything that's thrown at you," says the musician and GLOW star. "It's about being made of bricks." She chose it partly to take herself back to her "U.K. garage roots," but also because she "loved how absurd it was to refer to myself as a bad lieutenant." Today, as she reveals the video for "Bad Lieutenant" via NYLON, she introduces the world to someone she considers to be the ultimate bad lieutenant: her friend, 13-year-old Tilly Lockey.
"My sister's godmother introduced me to Tilly about nine years ago, [and] I found her story so inspiring," Nash says. "Tilly survived meningococcal septicaemia but had both of her hands amputated in the process when she was just 15 months old. I participated in an art campaign her family was running to help raise awareness and funds of her situation." Nash reconnected with Tilly years later after seeing her in a documentary and realizing she's "the essence of what I was trying to write about in this song." Nash explains:
Tilly knows where she's come from, she's had this huge thing thrown at her, and she's totally overcome it on her own terms and is writing her own story. She's made of flesh and blood and also these incredible bionic hands that she is helping create and adapt with her own mind and experience. She has an abundance of passion and dedication to herself. There's an incredible movement happening right now — we're celebrating our differences and what makes us unique, we're claiming our own space and fighting for that — and Tilly is an icon within that movement. She's at the forefront of it. She reminds me that we can overcome what's thrown at us, make it work for us, make it part of us, and, instead of these challenges becoming dark and buried, they can lift us and bring us light.
Director Aidan Zamiri used the video as an opportunity to portray Nash as a bad lieutenant too. "The video lenses Tilly as the fun-loving, outgoing rockstar teenager that she is and also reflects on Kate's life and career and casts a fond eye on growing up in the U.K.," Zamiri says. "It's a bit of a mad, manic collage of different places and moments and is ultimately a celebration of self-love, knowing your roots, and being a badass."
This Saturday, November 9, fans in New York City can get a further look into Nash's life — past the supercut we get with "Bad Lieutenant — as she premieres her documentary Kate Nash: Underestimate The Girl at the SVA Theatre. Tickets are available here.
Before then, watch the video for "Bad Lieutenant," below.