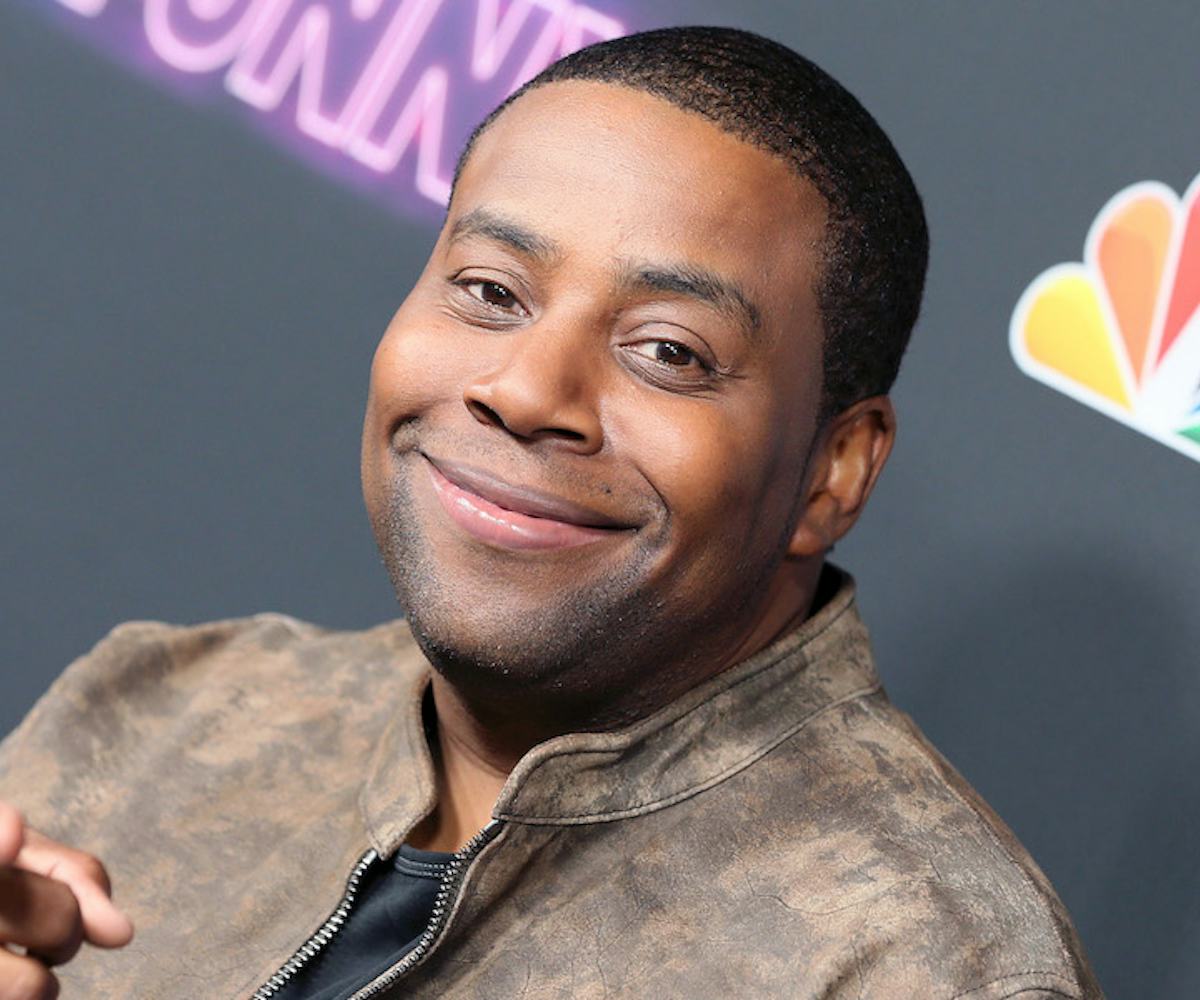 Photo by David Livingston/Getty Images
Kenan Thompson Will Host The White House Correspondents' Dinner
'Patriot Act's' Hasan Minhaj will serve as the night's featured entertainer
Since 1921, White House Correspondents' Dinner has established a tradition for its raucous, carefree atmosphere, turning the annual celebration into something resembling a lighthearted roast of the president. Yet, since Donald Trump has held down the top seat in the Oval Office, the president has continuously declined to attend the proceedings. In 2019, he even went so far as to initiate a boycott of the dinner, effectively forbidding members of his administration to attend whether they wanted to or not. Trump's reasoning for this decision could be boiled down to one simple fact: he disapproved of the tendency to hire a comedian (typically left-leaning) as the evening's host and featured entertainer. Though he has yet to comment on if he will be attending this year's Aprll 25 ceremony, there's a high probability that Trump will continue his boycott. Earlier, the White House Correspondents' Association announced the lineup for the 2020 edition of their annual festivities, and it's the type of roster Trump would certainly object to. This year, the dinner will be hosted by SNL's Kenan Thompson, with Hasan Minhaj set to return as the night's featured entertainer.
Both decisions make great sense. As part of the core Saturday Night Live crew for over 15 years, Kenan Thompson is currently the most tenured member of the entire cast and has proved invaluable for the ongoing success of the live variety show. Much of this has been contingent on Thompson's political astuteness and his ability to flip that into comedy — look no further than his particularly hilarious impressions of Reverend Al Sharpton, which are equal parts scathing and uncanny.
Similarly, in only a year and a half, Hasan Minhaj has managed to turn his politically-minded Netflix series Patriot Act with Hasan Minhaj into one of the most necessary (and talked about) talk shows on the market, covering everything from Trump's dispiriting stance on asylum-seekers to the importance of the Asian vote with surprising depth and clarity. Furthermore, Minhaj was the first featured entertainer to perform at the dinner under Trump's presidency, back in 2017. The comedian didn't let anyone off easily, even as he claimed that he was instructed to steer clear of jokes about the current administration. Early on in his set, he mentioned, "I would say it's an honor to be here, but that would be an alternative fact. No one wanted to do this, so of course it lands in the hands of an immigrant. No one wanted this gig. Don Rickles died just so you wouldn't ask him to do this gig."
Which is why it isn't hard to imagine that both comedians will step up to the challenge, mining the complete chaos of life under Trump to provide a healthy dose of laughs to a group of political insiders for a few hours. In our particularly fraught political climate, yielding the center stage to two comedians of color, one an immigrant, is a bold decision, as well as a vital sign to the general public that other perspectives do indeed exist. Of course, both Thompson and Minhaj are straight men, meaning this lineup has no representation for women or queer people. Then again, there are only so many slots, and Michelle Wolf, another (former) Netflix host, was on the roster just two years ago.
In a statement, White House Correspondents' Association president Jonathan Karl said, "Kenan and Hasan are two of the most engaging entertainers in America. I'm thrilled they'll help us celebrate the role of a free press in our democracy. We're looking forward to a lively evening honoring the most important political journalism of the past year."
Check out the announcement from the White House Correspondents' Association below.