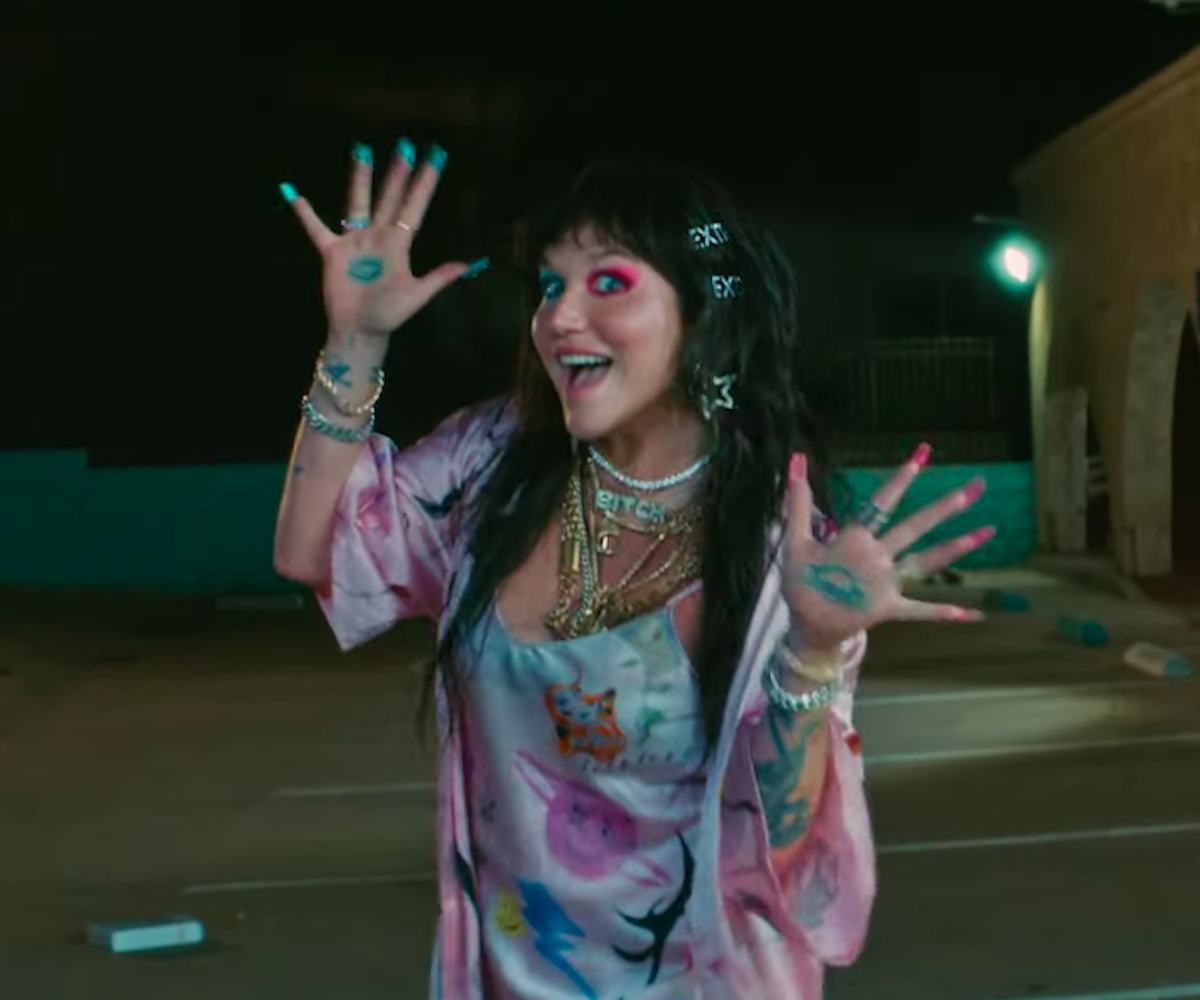 Screenshot via YouTube
Kesha Sets The Ground Rules Of Her Return In "My Own Dance" Video
"Don't circumcise my circumstance"
Following the announcement of her forthcoming beauty line and album, Kesha is back with new song "My Own Dance." The accompanying music video, which dropped early Thursday, see her playing by her own rules and telling anyone who questions her to, well, fuck off.
Similar to Kesha's iconic breakout hit "Tik Tok," "My Own Dance" starts off with Kesha waking up, feeling some type of way (read: very hungover). From here, she's facing a slew of demands thrown her way; she quotes particularly insensitive ones: "We get it that you've been through a lot of shit/ But life's a bitch, so come on, shake your tits and fuck it." Yeah, Kesha hears you, and she's not about to do that; she chants in the chorus, "Don't circumcise my circumstance." She's coming for blood in this new High Road era, and we're here for every single second of it.
You'll recognize plenty of scenes from Kesha's previously-released High Road album trailer. There are the dancers dressed up as The Shining twins, underwear-clad men in ski masks, and, for whatever reason, enough cereal to last Kesha and co. for the rest of their lives. If you've ever wanted to be flipped the bird by Kesha not once, but multiple times before you've had your morning coffee, now is your chance.
Watch the "My Own Dance" video, below.