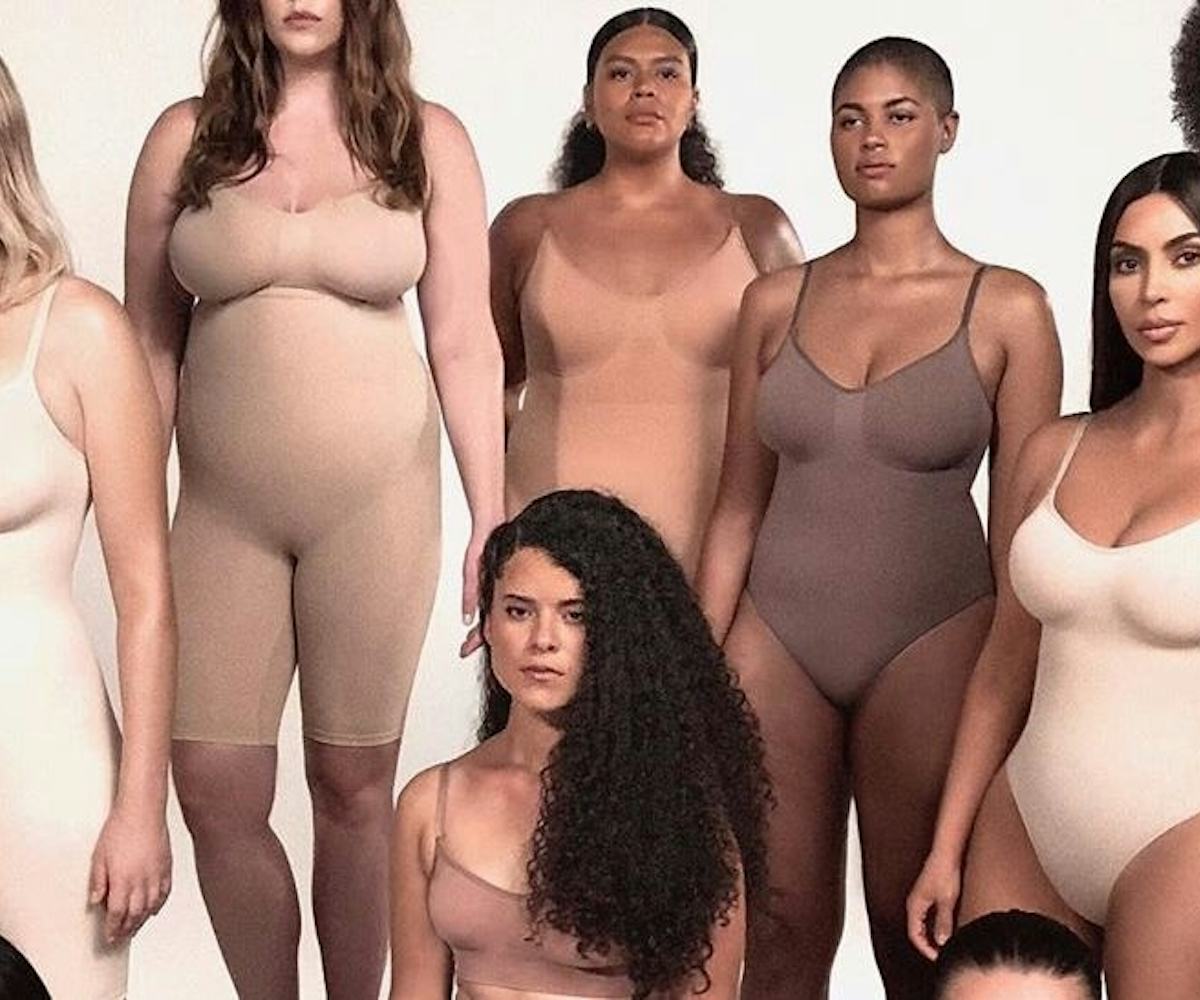 Following Backlash, Kim Kardashian's Shapewear Line Has A New Name
She renamed the line that was previously called Kimono
Following the uproar from the collection's original launch, Kim Kardashian has re-announced her shapewear line with a new name: SKIMS. Previously, the line was titled Kimono, which was met with criticism on the internet for being culturally offensive and capitalizing on the name of a traditional Japanese garment.
"My fans and followers are a huge inspiration to me – I'm always listening to their feedback and opinions, and am so grateful they shared their ideas for a new brand name," Kardashian captioned her new announcement. Plenty of fans had responded to the initial launch with pitches for better names, but Kardashian does not state whether or not she took from this pool of suggestions. She added, "I love the idea that the pieces will be the closest thing to someone's skin, skimming with amazingly soft and supportive fabrics which accentuate the best parts of our bodies."
After criticism was levied against Kardashian, she initially had stated to The New York Times that she would not change the name from Kimono. However, after increased backlash and an open letter from the mayor of Kyoto, Japan, Kardashian backed down from that stance a few days later. "My brands and products are built with inclusivity and diversity at their core and after careful thought and consideration, I will be launching my Solutionwear brand under a new name. I will be in touch soon," she said at the time.
SKIMS Solutionwear is set to launch on September 10 and will be available in sizes XXS through 5XL.