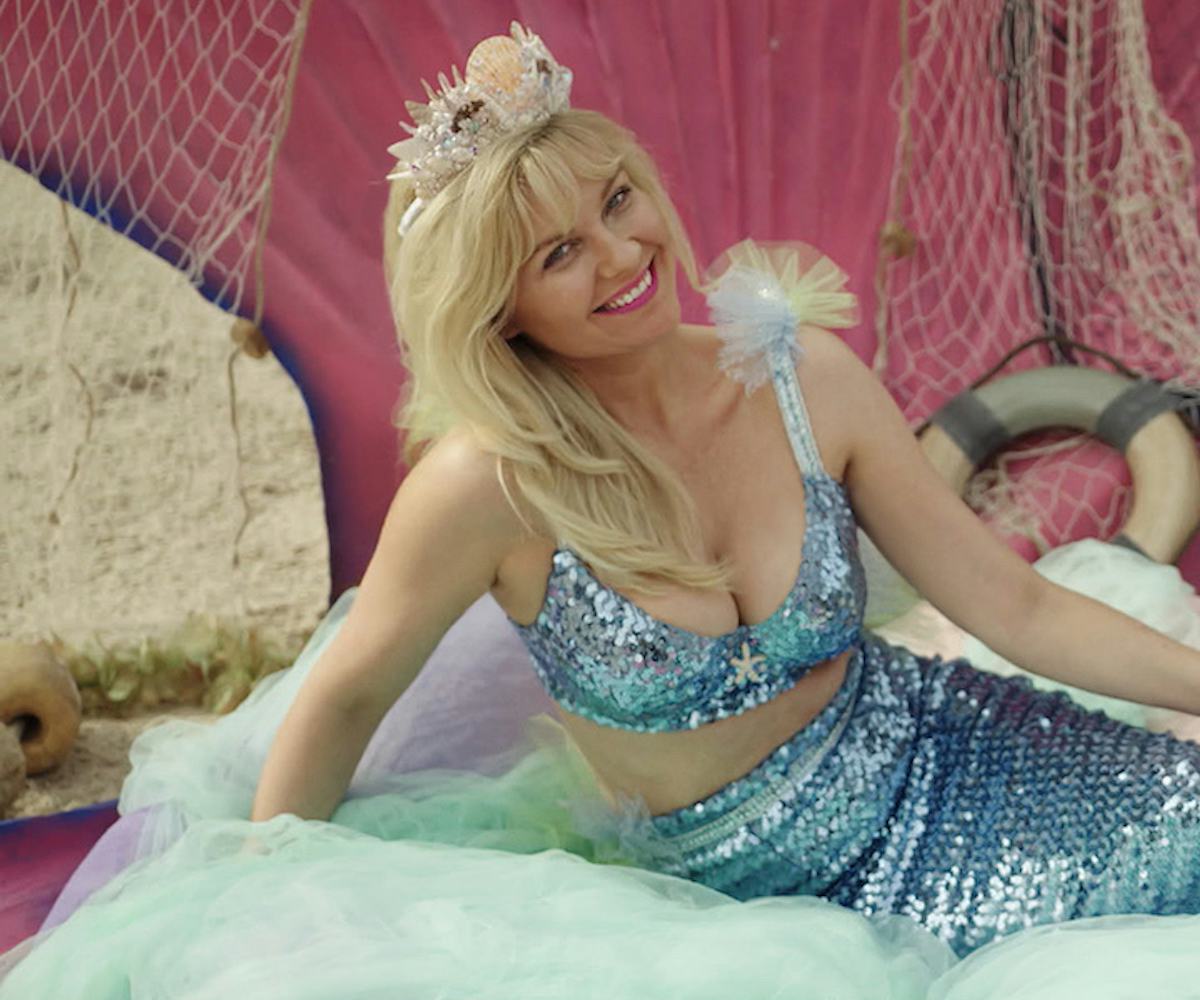 Courtesy of Showtime
Kirsten Dunst Is A Multi-Level Marketing Scheme Queen In New Series Trailer
'On Becoming a God In Central Florida' also stars Beth Ditto
Kirsten Dunst, like many people on my Facebook feed, wants you to hear about her new super-exciting entrepreneurship opportunity—she's definitely not going to mention it's a multi-level marketing (MLM) scheme though.
In On Becoming A God in Central Florida, Dunst is Krystal Stubbs, a woman working her way up an MLM. "You might think some people are born lucky. Well let me disabuse you of that particular notion," a narrator opens the trailer. "Luck isn't something that happens to you. Luck is something that you make happen." We see a very Floridian-looking Dunst in her day-to-day with her baby and home, her face transforming into one of pure joy as it's implied that the scheme is working in her favor. There's guns, fireworks, sweat, and a whole lot of shady business going down.
Per a press release, Stubbs is "a minimum-wage water park employee who lies, schemes and cons her way up the ranks of Founders American Merchandise (FAM)—the cultish, flag-waving, multibillion-dollar pyramid scheme that drove her to ruin in the first place," set in early '90s Florida. When she sets out to make her own life better through FAM though, she gets in way deeper than expected and "develops a tangled relationship with FAM's most loyal and fanatical follower Cody (Théodore Pellerin), until her business begins to affect those closest to her, including Ernie (Mel Rodriguez), her affable water park boss, and his FAM-skeptic wife Bets (Beth Ditto)."
Watch the trailer for On Becoming A God in Central Florida below. The series premieres on August 25 at 10pm EST on Showtime.