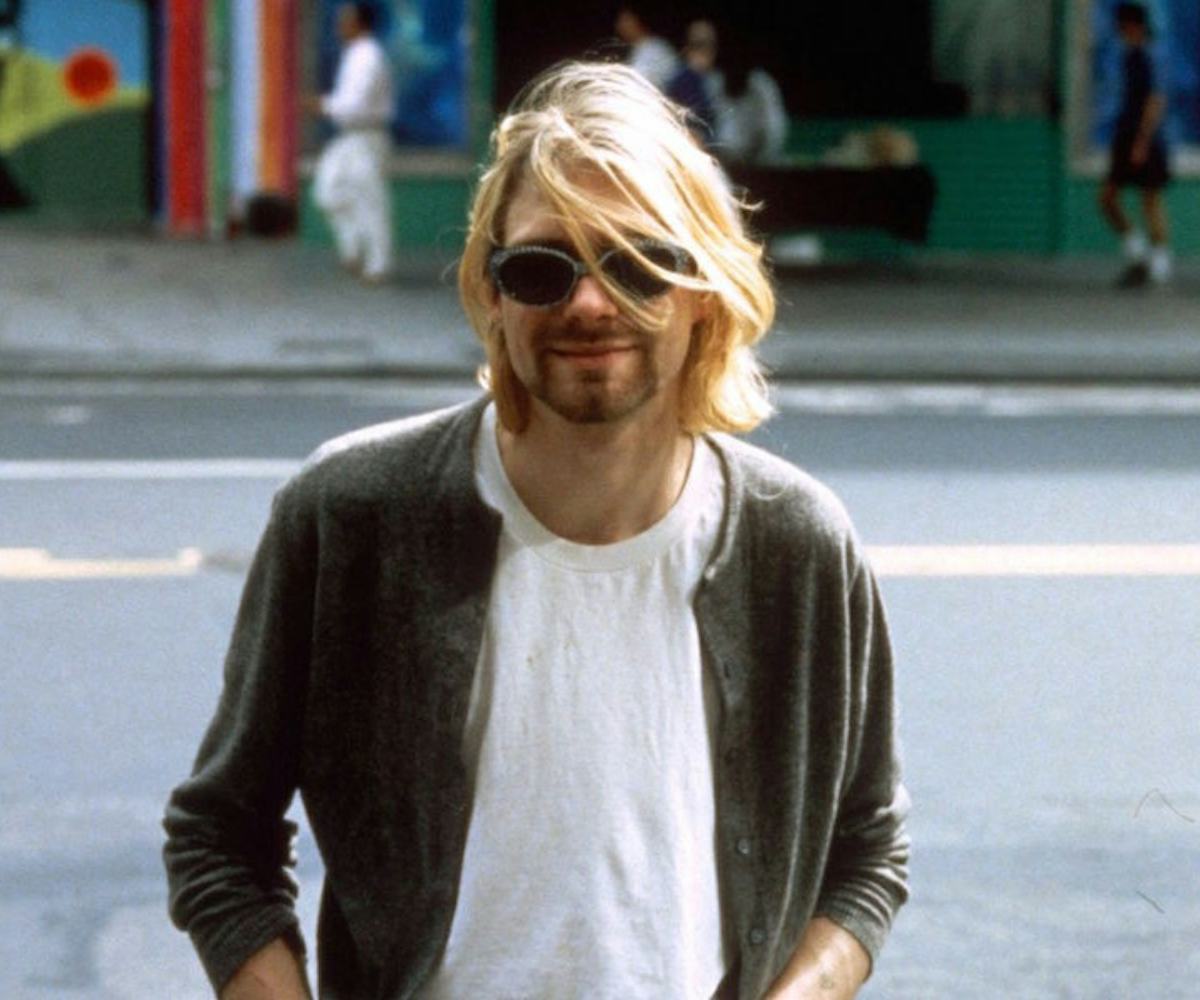 Photo by Stephen Sweet/Shutterstock
The Cardigan Kurt Cobain Wore On MTV 'Unplugged' Is Up For Sale
If you've ever wanted to pluck an article of clothing from Kurt Cobain's wardrobe and wear it forevermore, now is your chance. That is, if you're rich or wildly irresponsible with your savings. The green fuzzy sweater worn by the lead singer during Nirvana's MTV Unplugged taping is being auctioned off via Julien's Auctions and is expected to rake in up to $300,000 despite (or maybe due to) it probably smelling the way it did the day Cobain wore it.
In a letter proving its authenticity, the sweater is described as "a blend of acrylic, mohair and Lycra with five-button closure (one button absent), with two exterior pockets, a burn hole and discoloration near left pocket and discoloration on right pocket." Darren Julien of Julien's Auctions said in a statement to Rolling Stone, "It's very important that we don't wash it," adding, "The stains are still there. There's even cigarettes burns that you can see on the sweater."
Following Cobain's death, Courtney Love gifted the sweater to Jackie Farry, Frances Bean Cobain's nanny. In 2015, the cardigan was purchased in auction by an anonymous businessman for $137,500. The current minimum bid of $50,000 has already been met on the online listing. The auction will take place on October 25 in New York City, and the cardigan is expected to be sold for $200,000 to $300,000.