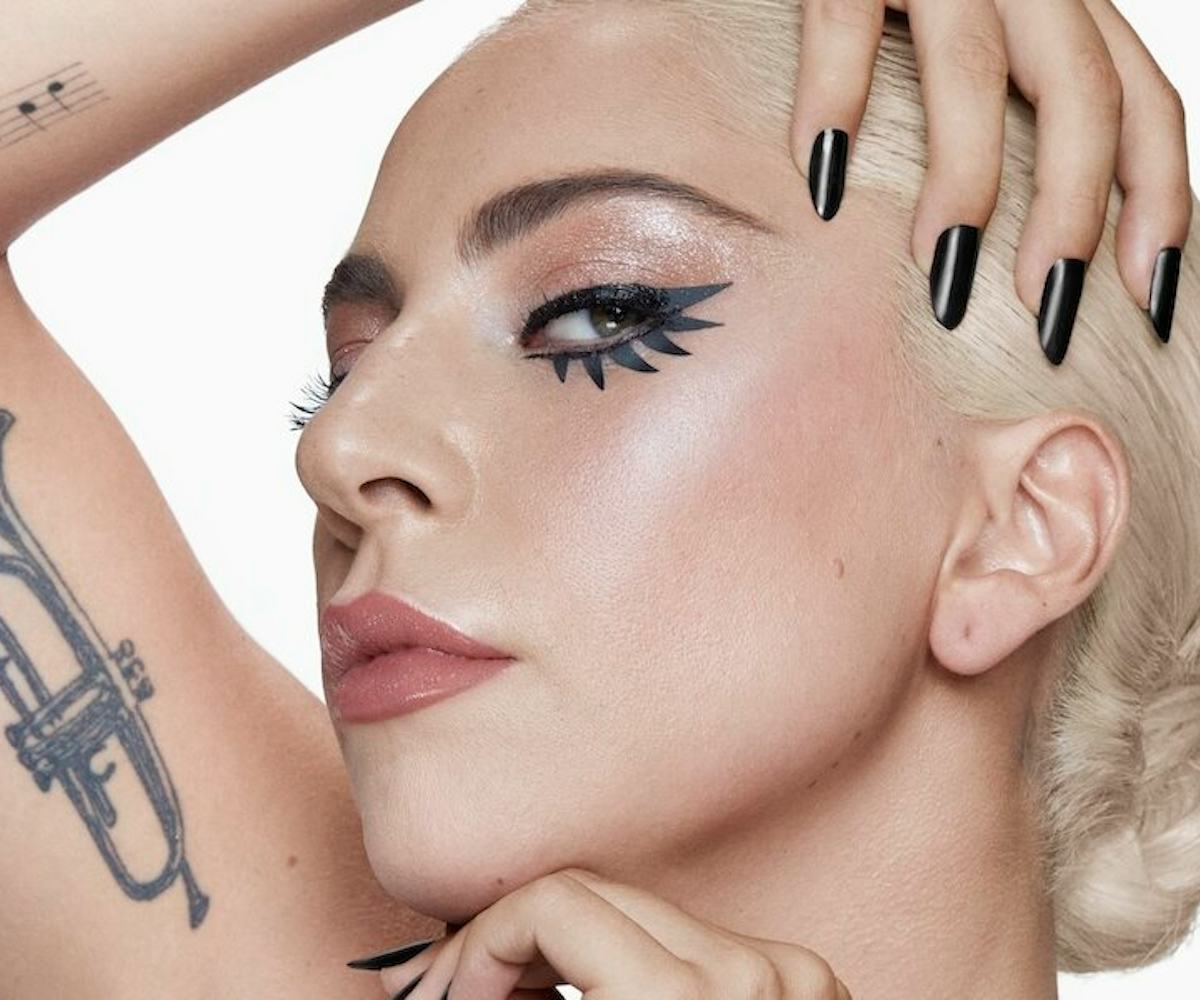 Courtesy of Haus Labs
Lady Gaga Makes Perfect Winged Eyeliner Possible With Haus Laboratories Launch
Our queen provided the perfect solution with this product from her new makeup line
Lady Gaga's Haus Laboratories is finally here, and with it, she's provided the much sought-after solution to all your winged eyeliner problems. No longer will you have to shakily attempt to draw a precise wing on the outside corners of your eyes—Lady Gaga has stickers for that.
As a part of the Haus Laboratories launch, Gaga introduced a felt-tip eyeliner, along with a kit of wingtip stickers to ensure all who attempt will achieve the perfect cat-eye. Dubbed the Eye Armor, the kit offers two different cat-eye styles—one thinner and lengthier, and one shorter but just as pointy—with five sets of each, in addition to the eyeliner. The stickers were made in collaboration with Face Lace by Phyllis Cohen, known for its dramatic beauty stickers long worn by Gaga.
Video tutorials on the Amazon shopping page instruct users to apply the stickers with tweezers for increased precision and then draw your eyeliner on as normal with the pen before connecting to the stickers. For now, the stickers can only be bought as a part of the Eye Armor Kit together with the eyeliner, but hopefully, in the future, it will be easy to bulk up on the stickers alone for frequent use.
If you're already confident in your winging skills or wear the style literally every day, the eyeliner pen is available to shop separately of the set at a lower cost. Check out the Eye Armor Kit, below, and shop all of Haus Laboratories now.
Haus Laboratories, Eye Armor Kit, $35, available at Amazon.
NYLON uses affiliate links and may earn a commission if you purchase something through those links, but every product chosen is selected independently.