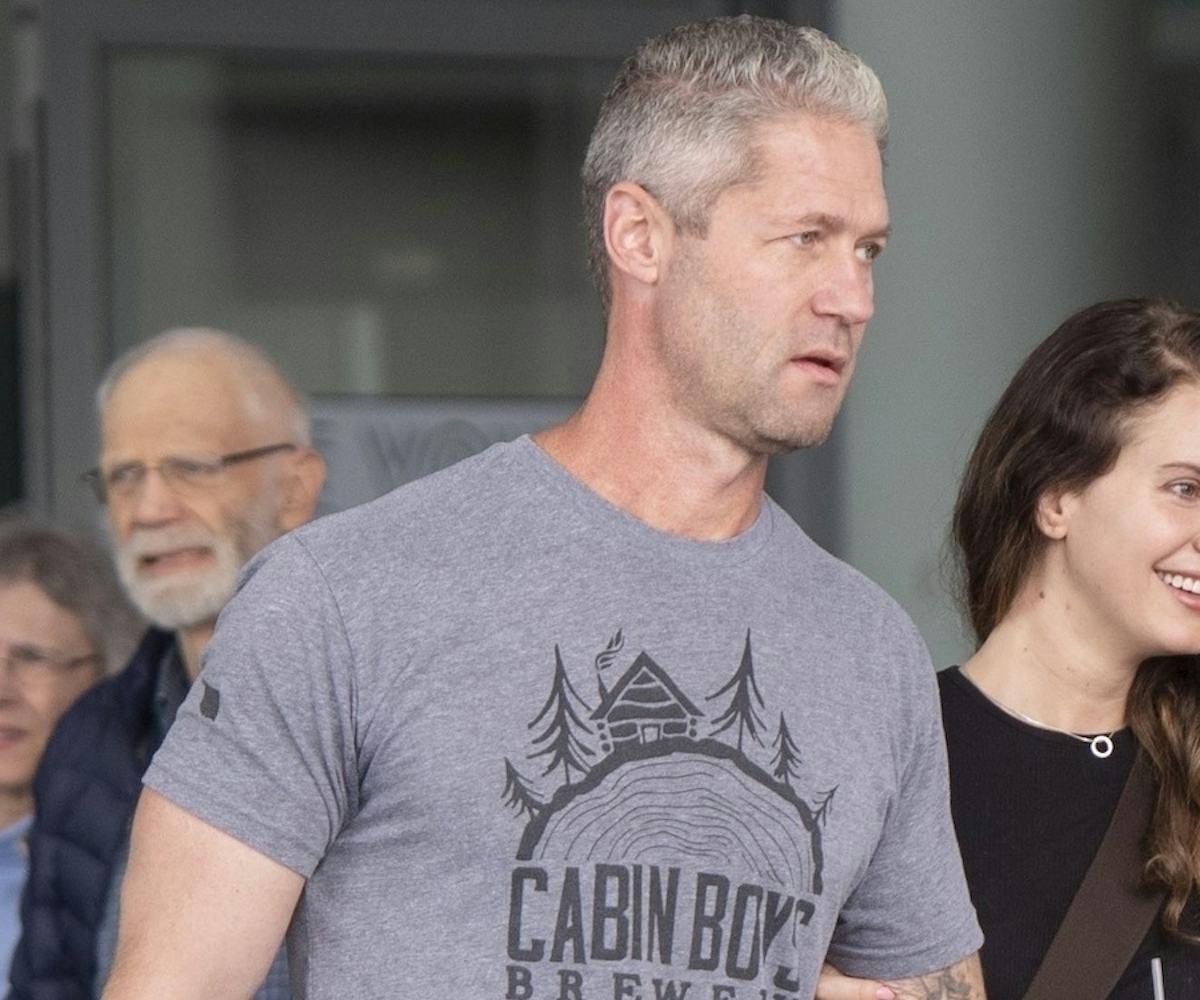 Photo via Backgrid
Lana Del Rey's Relationship With The Influencer Cop Is Now Instagram Official
Might start calling her by her real name if she's rebranding like this
Romance has claimed another original Cool Girl: Lana Del Rey is dating a cop. And not just any cop — the object of her affection is influencer cop Sean Larkin, a self-described "full time popo" and "part time Crossfitter" who boasts 206,000 followers on Instagram. Late Monday evening, after months of speculation from the public, Del Rey made the relationship Instagram official, posting a photo of herself and Larkin captioned by heart and orange emojis.
Larkin is no stranger to the spotlight, albeit one much different than Del Rey's. He currently hosts A&E's PD Cam and works as an analyst on Live PD, so... at least his brand is strong. He's seen an influx of attention since first being spotted by paparazzi with Del Rey back in September — over 40,000 additional followers to Instagram alone — and that will surely increase exponentially now that he's appeared on Del Rey's grid.
Dating a cop is, at least in the universe Del Rey resides in, supremely uncool, and not totally in line with the persona she has built for herself. Sure, it's very Americana, and he's literally a dad(dy), with a 22-year-old daughter and teenage son. But does Lana falling in love with a cop technically make her a narc? At this point, we should just drop the stage name and start calling her Elizabeth Grant.
Check out her new beau below and mourn the loss of another Cool Girl to an Uncool Guy, like Grimes and Gwen Stefani before her.