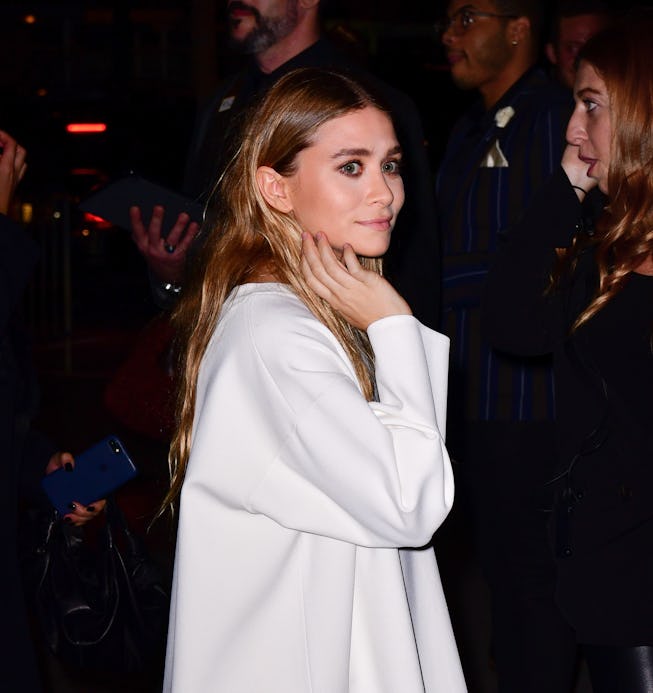 James Devaney/GC Images/Getty Images
Ashley Olsen Secretly Welcomed Her First Child Months Ago
She's the mother to a baby boy named Otto.
Ashley Olsen, famously one-half of the Olsen twins, is known for her fierce privacy. It comes as no surprise, then, that The Row founder and former child star gave birth a few months ago while the public at large was none the wiser.
Olsen welcomed her first child, a baby boy named Otto, "a few months ago in New York," per TMZ. Olsen shares her son with her husband, Louis Eisner, whom she married in December 2022. Olsen's marriage to Eisner was also reported months after the fact, and her stealth pregnancy and subsequent birth are the icing on the cake.
According to Page Six, Olsen and Eisner's wedding, which was held at a private residence in Bel-Air, had about 50 guests and "went late." There's been no other details reported since, so unless you were there in person, tough luck finding out.
Don't expect to see Olsen participate in any of the normal trappings of celebrity motherhood — it would be a shock to the nation if she revealed a baby bump photo or (gasp!) a magazine spread with her firstborn. However, we wouldn't be too surprised if The Row unveils a line of luxurious leather diaper bags in the near future.