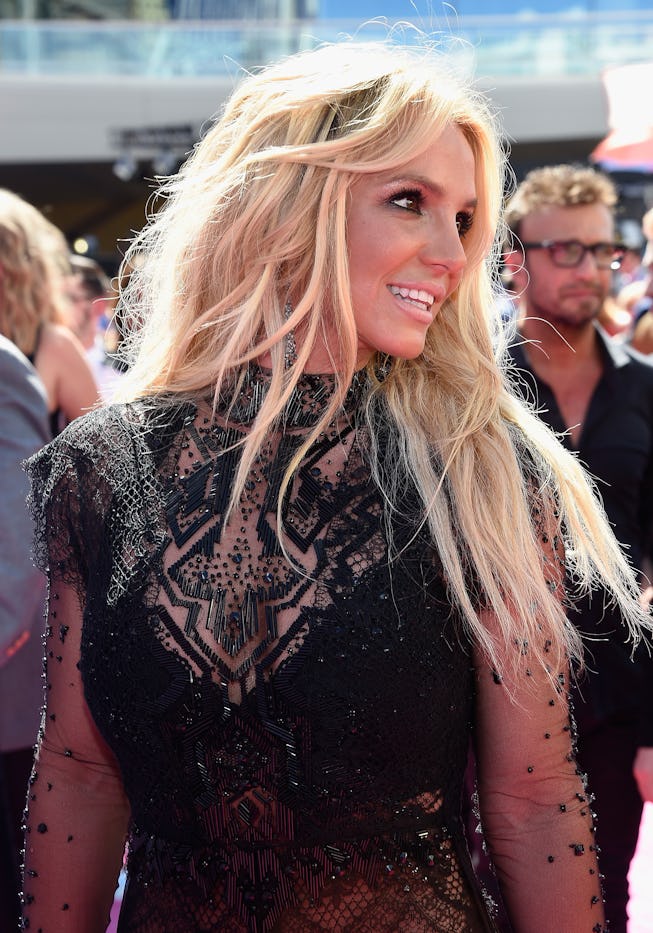 Frazer Harrison/BBMA2016/Getty Images Entertainment/Getty Images
Britney Spears' Memoir Is On Ice Due To Allegedly Terrified A-Listers
Telling the truth comes at a price!
Britney Spears' long-awaited, tell-all memoir is reportedly on pause.
Spears' memoir, not unlike the court testimony that helped grant her her freedom from her conservatorship, is promised to be explosive — one the A-listers most affected by the truth are dead-set on defusing.
According the The Sun, the memoir was put on ice after some "strongly worded legal letters" on behalf of two A-listers have been sent to Spears' publisher Simon & Schuster in fear of what she has written. "Britney is brutally honest in the book — there are a lot of nervous A-listers," a source told The Sun.
The book was originally set to be released in the fall. Now, it's unclear when and if it will be released at all.
"There's a fair amount of throwing people under the bus, talking about past relationships, some of whom will be revealed for the first time ever," the source said. "Britney lived her life in the public eye, but there are relationships and people she had encounters with who she managed to keep under the radar, including some massive film star names and people from the music world." It's safe to say that even if NDAs were involved, they've likely expired.
The memoir, which is said to be worth as much as $15 million, has been in the works for the last year. Spears made the announcement on Instagram, uploading a series of photos that included a lengthy explanation about her new project.
"I'm writing a book at the moment and as it's actually healing and therapeutic," she wrote. "It's also hard bringing up past events in my life..I've never been able to express openly!!!"
It's about time for a Britney memoir. The star was highly censored throughout her conservatorship and much of her work since getting it lifted has been about telling the truth about everything that's happened to her, including disturbing details about how highly restricted her personal, financial, and reproductive rights were under the order.
Besides, Spears' significantly less relevant sister Jamie Lynn Spears,' memoir Things I Should Have Said was released last year, which sparked a public feud between her and Britney. Truth is a hard pill to swallow, and it's time for Britney to share hers.