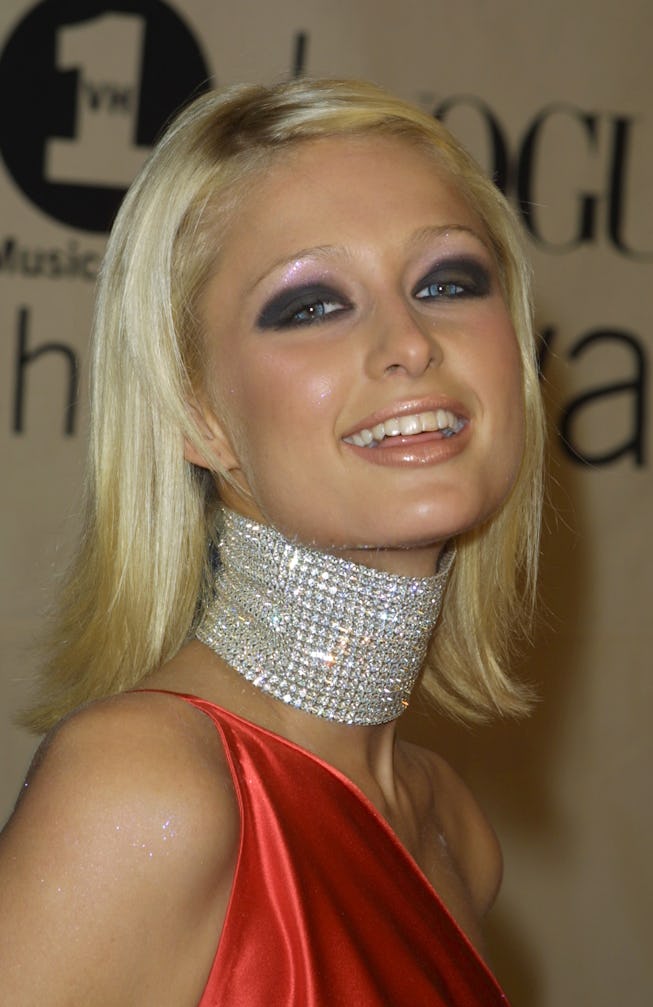 Jim Spellman/WireImage/Getty Images
It Girl Paris Hilton Is Now A Chef, Kinda
Hilton has cooked up her latest project: a Netflix cooking show.
Update: 7/27/21
The first trailer to Paris Hilton's forthcoming Netflix cooking show Cooking With Paris dropped on July 27 (along with the announcement that the It Girl is a mother-to-be!) and it's a beautiful look at her decades-long commitment to the bit.
Along with A-List guests like former employee Kim Kardashian, singer Demi Lovato, noted culinary provocateur Saweetie, family members Nicky and Kathy Hilton, and more, Paris tries her hand in the kitchen to semi-disastrous, totally charming results. In true Paris fashion, she has a literal diamond-encrusted spatula at the ready to flip all her faux-pas into television gold. "You guys watching this at home, we did this wrong," she admits with a smile while dressed up in her best Stepford Wife cosplay. "So do it the opposite way for this part."
The trailer even shows her asking Siri what "zest lemon" along with plenty of precarious vegetable slicing and more glitter and whip cream than you could possibly imagine. It's The Simple Life with a dash of the Food Network and as you can imagine, that's hot. Watch the trailer below.
7/12/21
There's a part in the YouTube Originals documentary This Is Paris in which Paris Hilton talks about how high her screen time is, noting that she often clocks up to 16 hours daily on her devices. No one should be even remotely surprised at the number — the woman is busy! Not only is Hilton a perennial It Girl, but she's now very much a modern day renaissance woman; she's a NFT collector, she's releasing a vulnerable, tell-all memoir, and is adding another new gig to her expansive résumé: Netflix cooking show host.
Hilton's latest project, Cooking With Paris, will cash in on her now world-famous on-camera charm as she invites celebrity friends into the kitchen for some culinary chaos. Cooking With Paris will likely be wackier than a traditional cooking show, namely because Hilton herself is far from a trained chef, but who needs Le Cordon Bleu when you have moxie and five seasons of The Simple Life under your belt?
According to Netflix, Hilton will embrace her "very newly domesticated side," while she "learns to sauté, sear and zest," and show off her "culinary expertise (or lack thereof), glam kitchen wardrobe and party-throwing skills with some of her fab celeb friends."
Cooking With Paris lands on Netflix on August 4 with six half-hour episodes. The show is an adaptation (if you will) of a popular January 2020 video in which Hilton teaches viewers how to make lasagna. Leave it to her to finesse that into a Netflix deal!