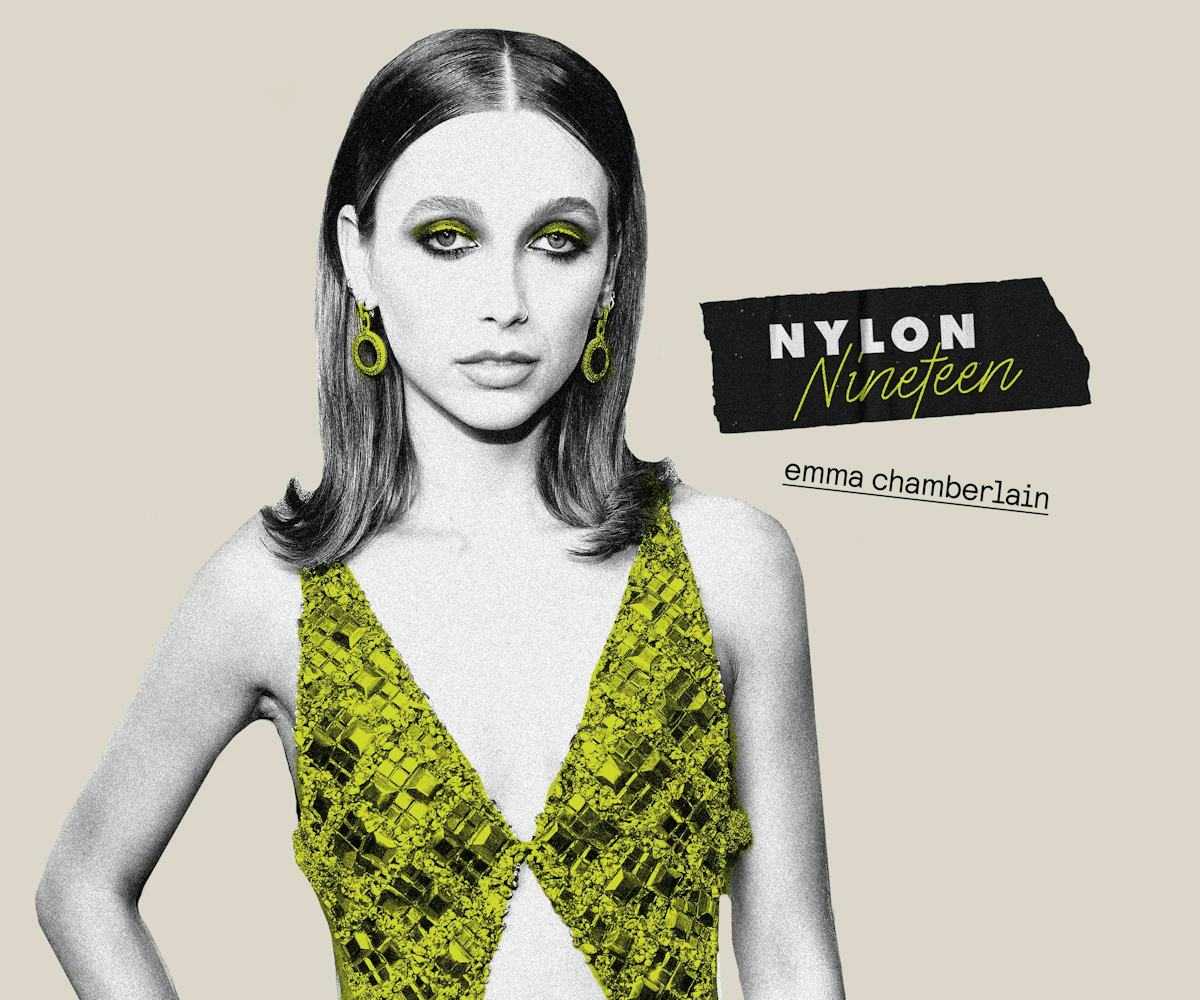 Kevin Mazur/MG21/Getty Images
Emma Chamberlain's Go-To Sad Songs Include Death Cab For Cutie & "A Handful of Coldplay"
For her new Chamberlain Coffee launch, the YouTuber takes on the NYLON 19.
When Emma Chamberlain announced the launch of her first-ever business Chamberlain Coffee at the end of 2019, it was one of the most unexpected yet extremely on-brand news from the YouTuber-turned-entrepreneur. Oftentimes those with as high of an influential status as Chamberlain — a combined following of 26.1 million on YouTube and Instagram, to be exact — would expand into merch (which she's already done) and a big fashion deal (hello, Louis Vuitton) and call it a day, but for Chamberlain, running a full-fledged coffee business has been a genuine and fulfilling passion project.
"I don't think I've ever worked this hard on something," she told NYLON back in 2020. "This might be more crazy and difficult than my YouTube ever was."
Now, more than two years since its official launch, Chamberlain Coffee is still going strong, expanding into retailers like Erewhon and Amazon and well beyond just coffee with IRL pop-ups, beverage-ready accessories, and matcha. Most recently, the brand launched "Cocoa Grizzly" hot chocolate just in time for the cold-weather season and upcoming snow days.
"I've learned so many, but one of the biggest lessons I've learned is that success doesn't happen overnight," she tells NYLON upon reflecting on the past two years running Chamberlain Coffee. "Growing and evolving a brand takes time and patience and I've had to tackle so many obstacles along the way to go get to where the brand is today. From tasting hundreds of coffee samples, 24/7 attention to detail and endless back and forth on important business decisions, it has definitely been a roller coaster ride. However, I wouldn't want it any other way!"
Below, Chamberlain takes on the NYLON 19, revealing her go-to sad songs, dream music festival headliners, her love for spicy hummus, and more.
Stock up on Chamberlain Coffee at chamberlaincoffee.com, Erewhon, and Amazon.