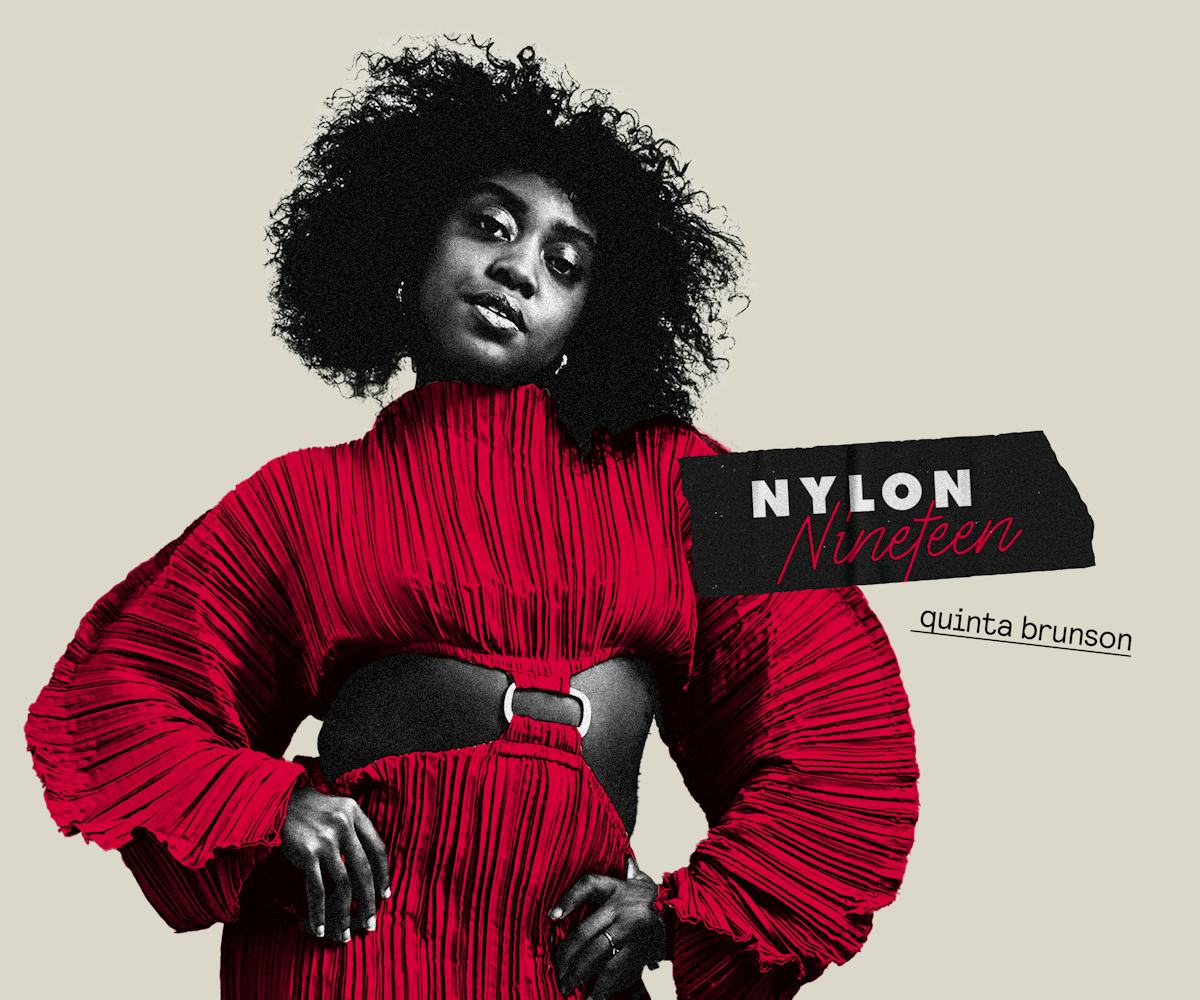 JSquared
Quinta Brunson Thinks Flo Milli Lyrics Would Make Great Away Messages
If you think she's stealing swag, that's between you and your legal team.
Quinta Brunson has a packed day ahead of her, which kind of sucks considering that she's nursing a hangover after having a little too much fun at a Memorial Day party. There's barely enough time to recover since the writer and actress is busy prepping for the release of her first book, a collection of essays titled She Memes Well, about, well, her love affair with memes.
Brunson first entered the Meme Hall of Fame with the viral success of her Instagram video series, "The Girl Who Has Never Been On A Nice Date." The titular girl on a date is in awe of her date, who freely splurges on fairly budget items, like a large popcorn at the movie theatre. "A large?" she asks incredulously. "You got money! He got money!" Since then, Brunson's been no stranger to the highs of internet fame. She parlayed her comedy chops into a 9-to-5 job as video talent at Buzzfeed, where she amassed legions of loyal fans with her sharp-witted sketches until 2018, when she moved onto the big leagues: Hollywood gigs, like HBO's A Black Lady Sketch Show, and now her own ABC sitcom, Abbott Elementary.
It's easy to see that Brunson's life has shifted dramatically since she began writing She Memes Well. "I would say the biggest challenge of all is keeping up with how much I was changing as a person throughout the time of writing this book," she tells NYLON over Zoom. "I wanted to be very honest and very vulnerable in the book, so that meant trying to keep up with my ever-changing ideas and self and personality and life. Even when I first started the book, I was leaving my job at Buzzfeed. So then I became a freelancer, essentially. And then I was starting writing about being single, but then I got into a relationship, and then I got engaged."
Life may constantly change, but for Brunson, the gold standard of a meme stays the same. The best memes are simply unexplainable in their magic. "It's almost like, if you try to describe the meaning to someone else, it sounds very dumb, very stupid, it makes no sense," she says. "But when you see it and it's used in the proper context, it does what it's supposed to do. And to me, those are the best memes."
It's an "If you know, you know" type of beat when it comes to Brunson's comedy, too. Real heads know she can Milly Rock on any block, and soon enough, everyone else will, too.
She Memes Well is out now.