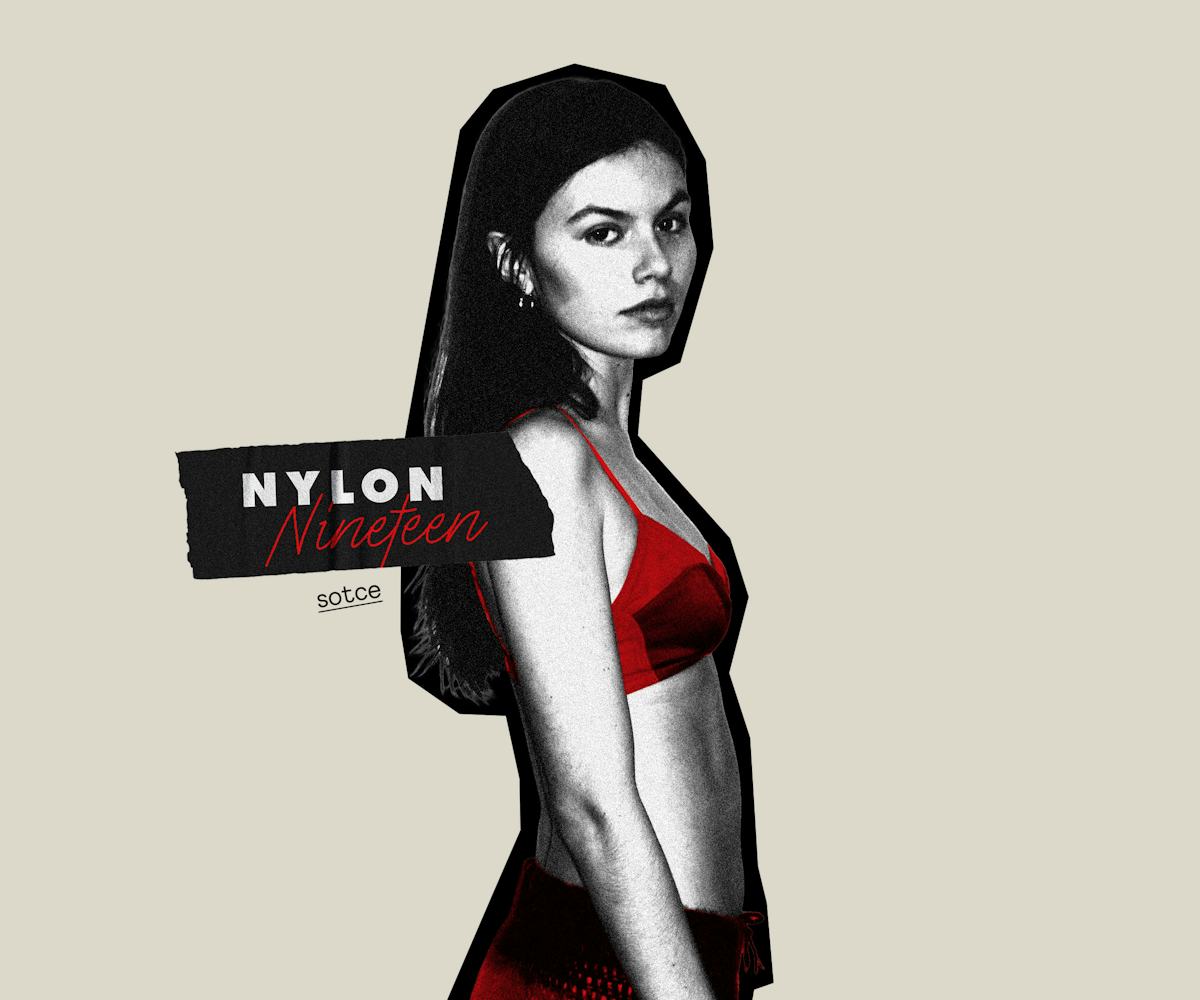 Nylon/Sotce
Let Sotce's TikTok Lead You To Enlightenment
The artist and TikTok visionary is tapped into something bigger.
I'll never forget the first Sotce TikTok that spoke to my soul. In the video, she's gliding on a bed in slow motion, her eyes hidden by dark sunglasses, like a pop star hounded by the paparazzi, accompanied by the text: "Me at the party looking for the weirdest and creepiest man in the room to talk about my theories."
Sotce, the 23-year-old artist and sometimes spiritual guide, is a conduit, on and off of TikTok. Her work deals with the serene and divine, the mundane and the flat-out gross, the fleeting and the eternal. "Sometimes I'll be in the club, and I'll see a scarf blowing in the wind, and feel it, and it's like 'I have to make something right now,'" she tells me as we huddle over a dim sum lunch on a gray March afternoon. "Sometimes I'm looking for it all day. Sometimes I wake up with it."
Sotce downloaded TikTok for the same reason you probably did: It was a way to f*ck around and pass time during the early days of lockdown. She'd send videos to her younger twin sisters and think nothing more of it — at least until early 2021, when she received a defining subconscious dispatch. "I had a dream that had a certain quality to it," she says. "And these angels were telling me to make TikToks."
Almost 400k followers later, the angels had the right idea. On her Patreon, Sotce takes her practice further, sharing more intimate musings like essays, "dating recipes," and meditations. (A heart opening meditation includes the type succinct description that makes you shiver: "a crack of lightning in a dark field, a quiet sob, a moment of expansion.") It's here that she also answers questions from her devotees, hundreds of young girls who seek guidance on their first loves, heartbreaks, and existential woes. And whether it manifests as a personalized answer or a video breaking up with a man she made up in the shower, it's a responsibility that Sotce doesn't take lightly.
Much of Sotce's creative output is imbued with learnings from Buddhist monks and nuns, which, much like her embrace of TikTok, also feels fated; at 19, she was enrolled to study in France when her program canceled, and her only other option was a Buddhist monastery in India where she had to meditate for up to four hours daily. Now, she speaks about the philosophy with the same gentleness of her art: a universal essence that can be found in any good poem or painting, the loveliest thing about you. It's a muscle that she uses daily – and it's gotten quite strong.
"I'm very vigilant about who I am and what I'm thinking. A lot of my practice is cutting through the obscurations, cutting through the bullshit. It's like a dirty windshield wiper. You get that clean voice that's not attached or fixated," she says. "I guess my motivation is to help other people feel that, feel closer to themselves, help other people feel happy, or free from suffering."
Get familiar with Sotce by reading her NYLON 19, in which she discusses everything from her thoughts on being rushed, to playing to her strengths on Love Island, and more.