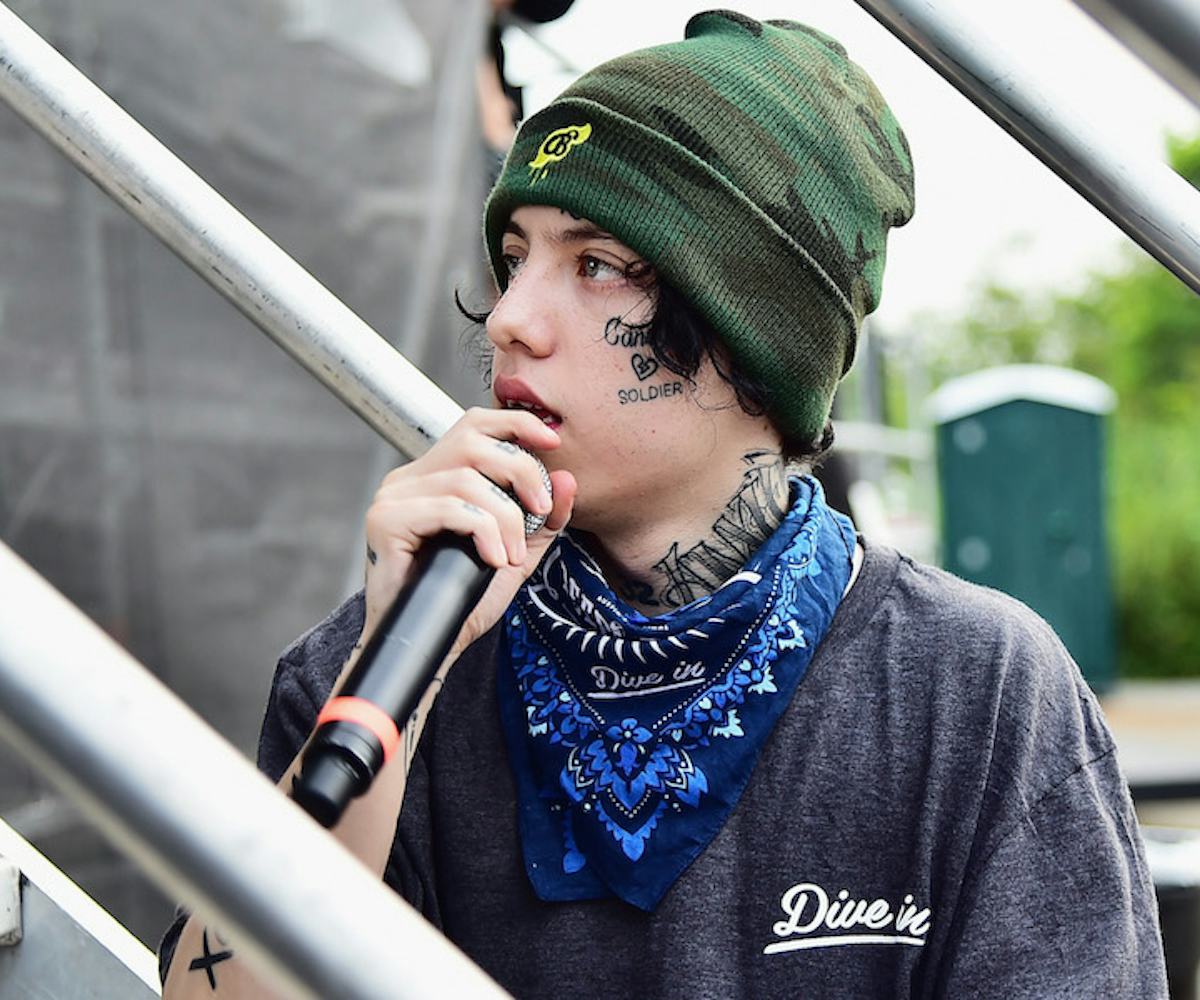 Photo by Theo Wargo/Getty Images
Lil Xan Is Expecting A Lil Baby And Twitter Has Some Creative Name Ideas
The rapper shared the news on social media
Lil Xan is expecting a child with Annie Smith.
The SoundCloud rapper announced the news via Instagram, sharing an intimate photo with Smith as well as shamelessly plugging his forthcoming album, Be Safe.
Xan confirmed in the comment section that the baby is due in November (meaning Smith most likely just found out she is pregnant, and the giddy father-to-be just had to share the news ASAP). Xan and Smith appear to have been together since mid-fall of last year, shortly after he and Noah Cyrus had the messiest breakup ever play out via Instagram.
According to Smith's Instagram, the couple got engaged back in January.
Xan also clarified that he will refer to the child as "Baby Xan," because 'Lil' Lil Xan (or Lil Xan Jr.) just doesn't roll off the tongue like one would hope?
I personally prefer the more creative options suggested on Twitter, like Lil'er Xan and Baby Tylenol.