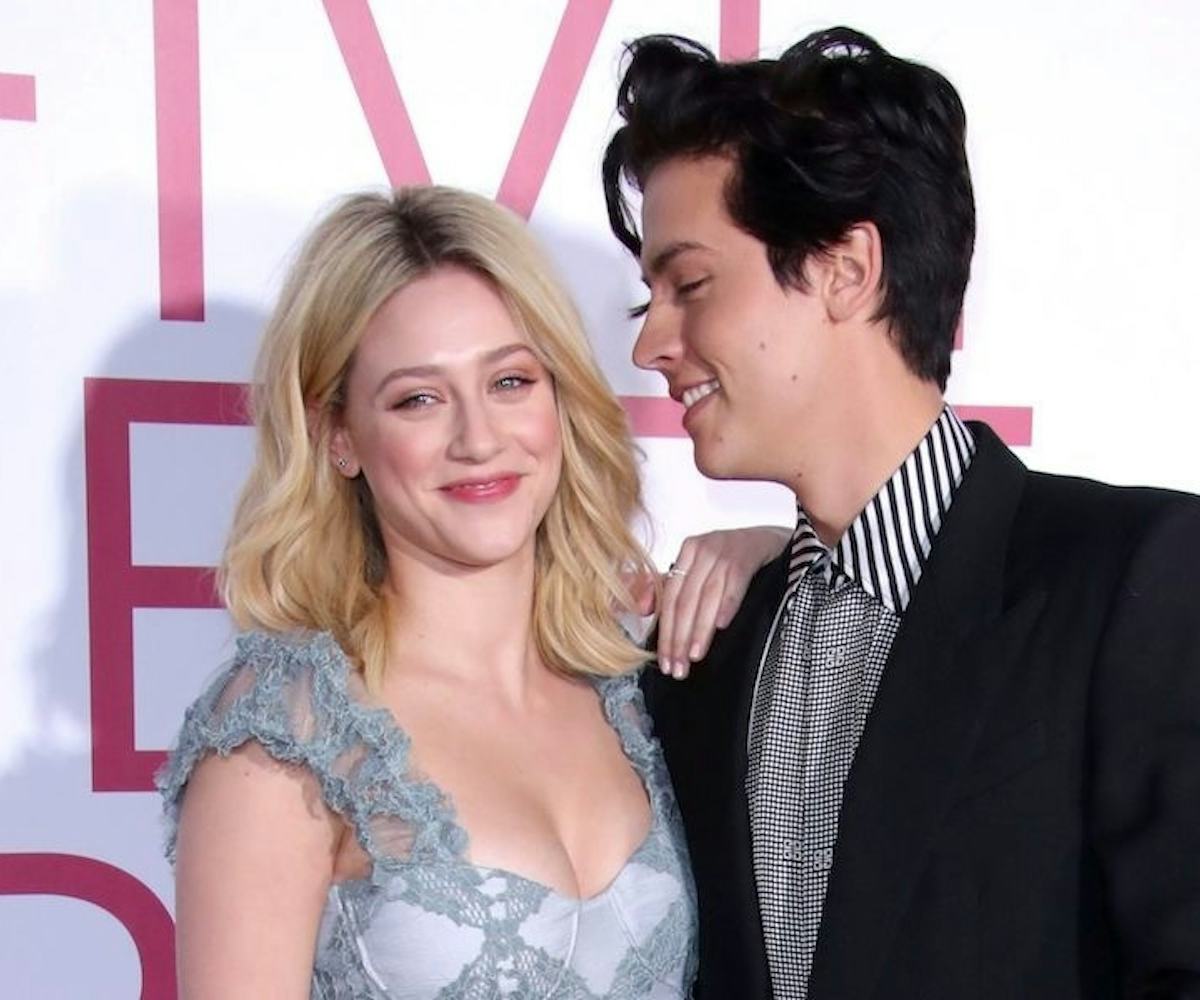 Photo by Matt Baron/Shutterstock
Are Lili Reinhart And Cole Sprouse Still Dating?
Lili Reinhart and Cole Sprouse might have never actually broken up, so maybe love isn't dead after all. Despite reports back in July that the Riverdale co-stars had called it quits on their relationship after two years together, Reinhart may have just cleared that all up. In a new interview with Coveteur, she referred to Sprouse as her boyfriend, and even teased a cheesy couple's costume for Halloween this year.
I am sure the interviewer wasn't expecting to get so much information casually revealed when he asked Reinhart about her talent with special-effects makeup, but it's almost better that way. Reinhart excitedly replied, "Oh my god, I haven't done that in a really long time, actually. I kind of went from special-effects makeup to face painting. So I've done a lot in the past. Now I don't really have the time, which sounds so stupid, but I really don't. It takes a lot of time to do those things." That's nice and all, but where that train of thought led to is what we're most interested in.
"I think I'm leaning in towards a character for Halloween," she said, adding, "I think I'm going to do it with my boyfriend, Cole." Her boyfriend. Case closed, folks. Reinhart doesn't reveal what the couple's costume will be, if it happens at all, "but it's a TV duo," she shared.
The original alleged breakup news started floating around after Reinhart and Sprouse were "rarely seen together" at a Comic Con after-party, having both left separately and were spotted hanging out with separate groups of cast members. As well, sources for Us Weeklyalleged Sprouse was overheard "telling a pal at the event" about the breakup, so it all seemed pretty real, pretty fast. Hopefully, all of that was nothing but a minor spat, and Bughead is still going strong.