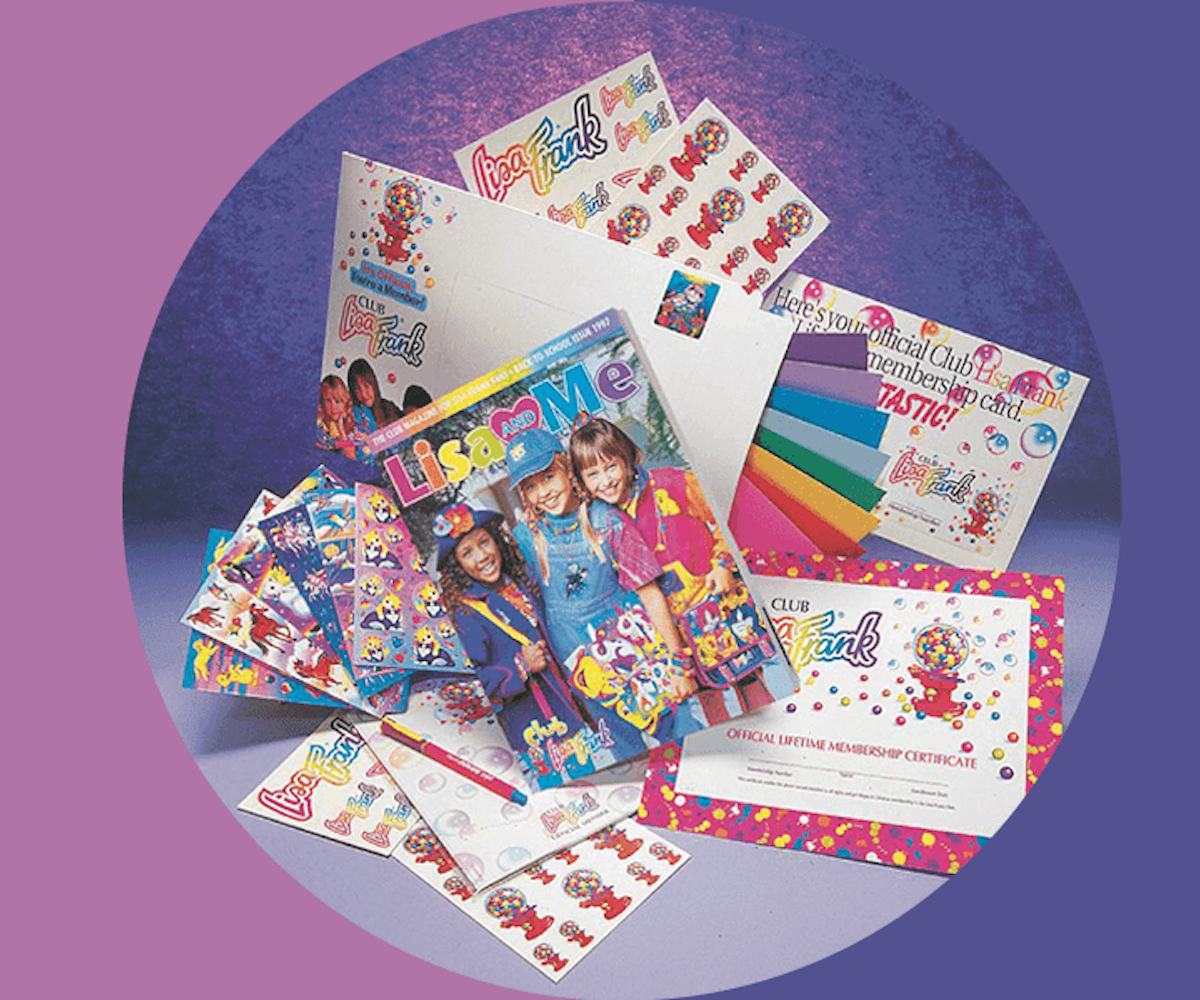 Via @Lisa_Frank on Instagram
Club Lisa Frank Is Getting The Revival It Deserves
Lisa Frank is ready to add an abundance of rainbows and stickers into our lives on a monthly basis once again. The brand has just announced the launch of a subscription box via Instagram.
The subscription box is currently being curated, so there's still time to save up your allowance (just kidding, TBT) to be ready when Club Lisa Frank is back and in action. If you're feeling passionate about what ends up in the box, you can complete a survey and suggest what you'd use from the beloved designer. Options suggested on the survey include stickers, school supplies, clothing, beauty, handbags, shoes, and more. All Lisa Frank all day? Yes, please.
There's even a portion on the survey to include what you'd want to pay for such a box, so hopefully, this means there will be a more affordable option for us broke, but passionate, stans. My personal favorite survey question is if I have any grandkids, or young children, to gift the box to. I'm subscribing for myself, thank you very much. I'll even find a very grown-up way to incorporate a Trapper Keeper into my day-to-day life. Maybe I'll be nice enough to let my younger family members in on the excitement.
We totally should have seen this coming. Mid-March, Lisa Frank posted a photo of an old Club Lisa Frank subscription box captioned "It's almost like we're hinting at something!" The brand also posted an old campaign image with the caption "Thinking about shopping on @Instagram like..." which has me dreaming of a day where Lisa Frank offers her technicolor fashion in a curated social media boutique. I'll take one of everything!