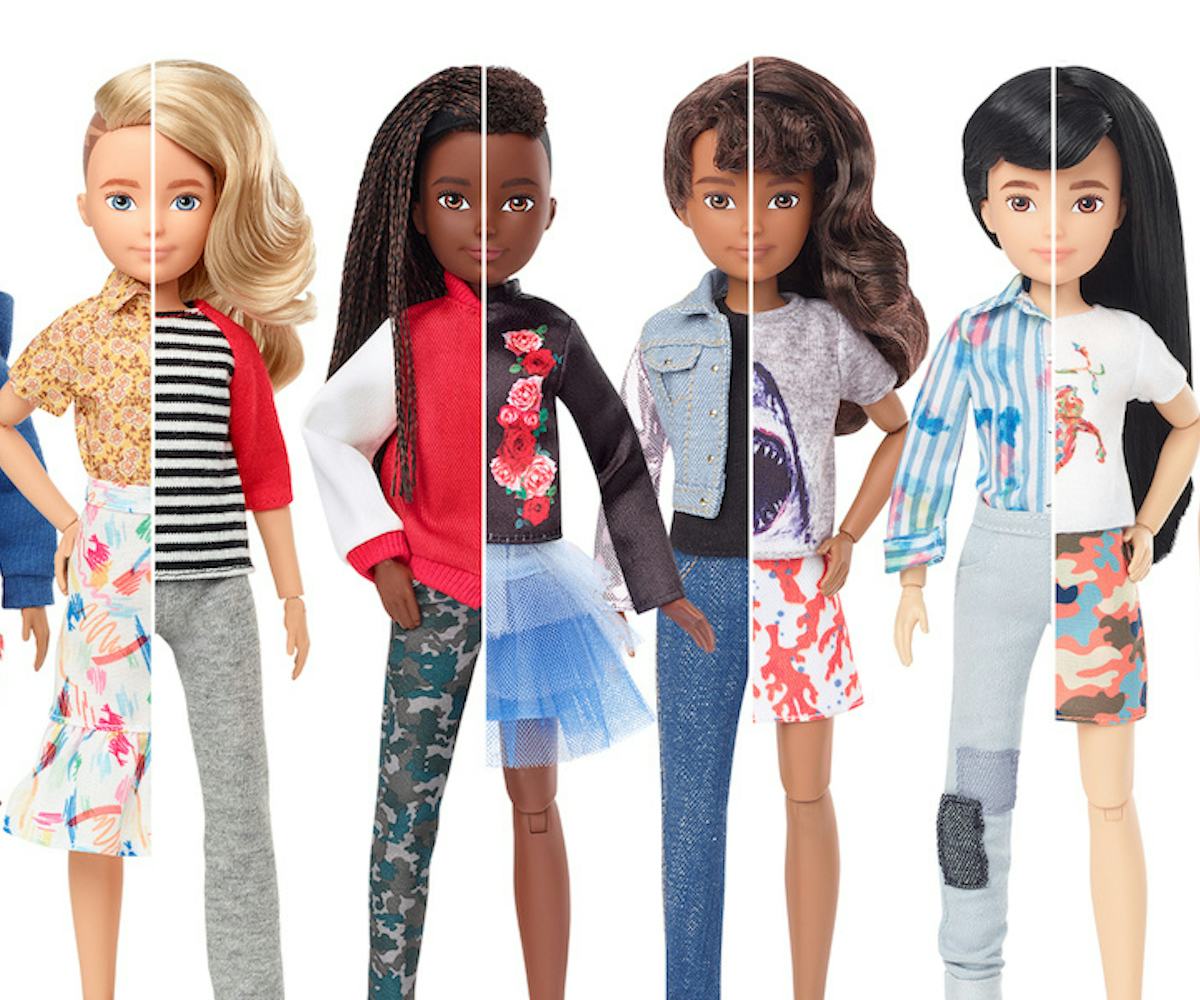 Courtesy of Mattel
Mattel Just Launched Its First Gender-Neutral Dolls
Mattel has expanded its toy doll selections. Today, the toy company introduced Creatable World, a customizable kit that features gender-neutral dolls and an assortment of apparel and accessories to allow children to express themselves in whichever way they choose. This is the first-ever gender-neutral doll to be presented by the company, and a huge milestone toward representation.
"Dolls are as limitless as the kids who play with them," Mattel captioned its announcement on Instagram, showing a diverse group of children with their doll creations. There's a total of six doll kits available to shop and each contains "one doll [and] two hairstyle options," including one with a cute pixie cut and red cowboy boots, and another with braids and a tutu.
"Toys are a reflection of culture and as the world continues to celebrate the positive impact of inclusivity, we felt it was time to create a doll line free of labels," Kim Culmone, senior VP of Mattel Fashion Doll Design, shared in a press release. "Through research, we heard that kids don't want their toys dictated by gender norms. This line allows all kids to express themselves freely which is why it resonates so strongly with them. We're hopeful Creatable World will encourage people to think more broadly about how all kids can benefit from doll play."
Check out the dolls in the video, below, and find them in Walmart, Target, Amazon, and more soon.