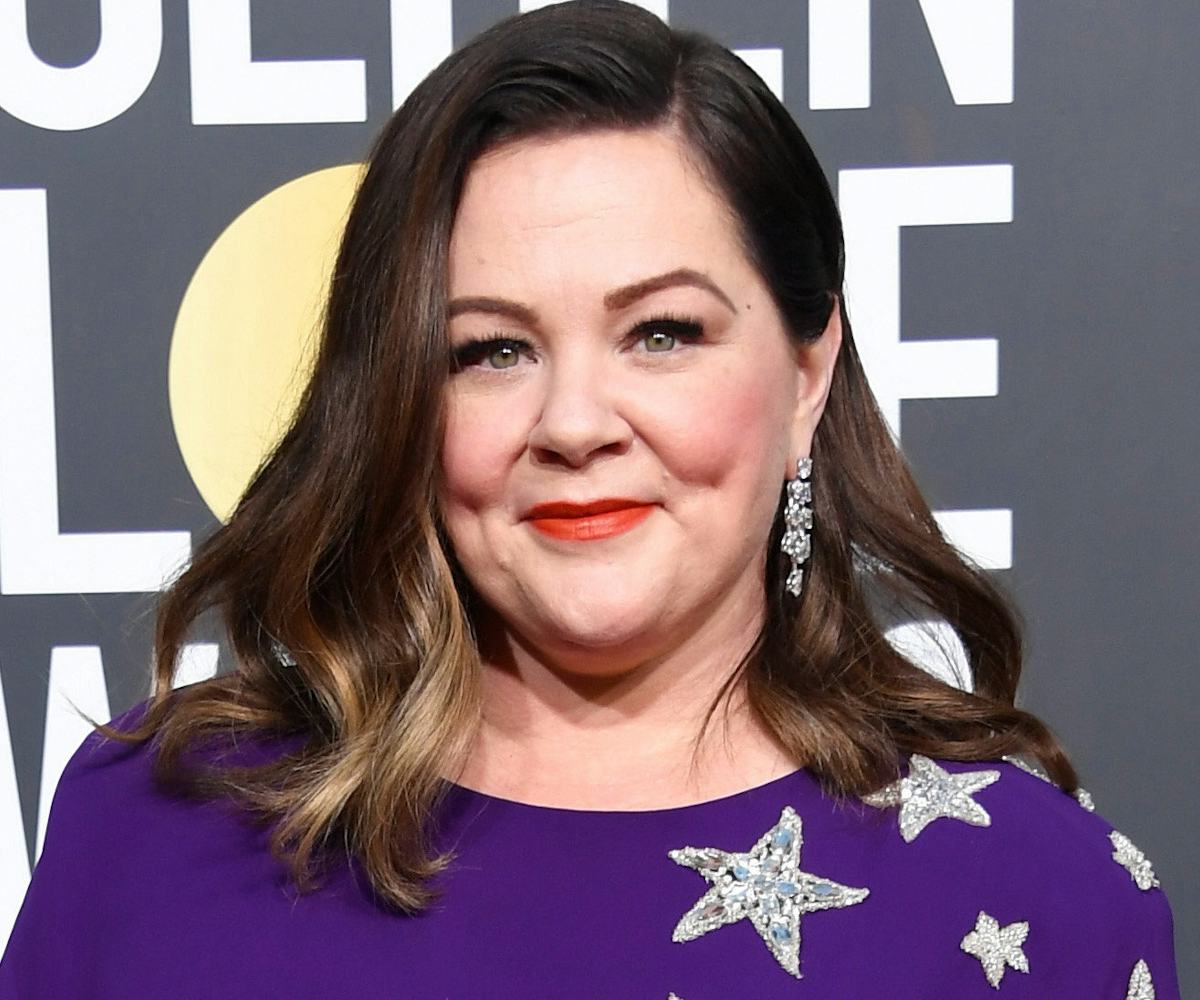 Photo by Frazer Harrison/Getty Images
Melissa McCarthy Says An Interviewer Once Asked About Her "Tremendous Size"
While another asked her why she's always "so grotesque?"
In her new cover story with InStyle, Melissa McCarthy talks about the sexist double standards women experience in interviewing and shares a particularly horrible moment when an interviewer asked about her "tremendous size."
McCarthy recalls an interview with "somebody who later lost his job for a conversation he had on a bus with someone else," adding, "I won't mention names, but just think about it." (Billy Bush was fired by NBC over a conversation with Donald Trump on the Access Hollywood bus that resulted in the quote "grab them by the pussy," and has interviewed the actress in the past, though McCarthy doesn't name him.) The interviewer asked her repeatedly during an interview about Bridesmaids, "Are you shocked that you actually work in this business at your tremendous size?"
"I just remember all the blood drained out of me," McCarthy said, adding that she talked around the question, rather than engaging in it, and that the producer assured the clip would never be aired. "But it happens all the time, to the point where it's fascinating because they don't do it to men," she added. "Not to be a jerk or single him out, but when John Goodman was heavier, did anybody ever talk about his girth?"
She also recalls that, during press for The Heat or Tammy, she was asked "Why do you always feel the need to be so grotesque?" by a different interviewer.
It was a huge interview with maybe 100 people in the room, and he was sneering. I said, "What are we talking about? I can't answer your question because I don't understand it." He goes, "You look sloppy, you're not wearing any makeup, your hair is not done, you're yelling at people." I was like, "OK, so have you ever asked this of a guy? I'm playing a character. You need to get out more if you don't think there are real women like that." He goes, "Oh, fine, I'm aggressive, call it whatever you want. If you don't want to answer the questions, you shouldn't come to the panel." I was like, "I really want to answer your questions. I'm sorry I didn't wear makeup in a part. I'm sorry I didn't look pleasant for you. But I also don't think you should be here writing about movies."
McCarthy points out the deeper issue that these questions are born out of: sexism. As an actress who does not play within the restricting boundaries of feminine stereotypes, McCarthy is often subject to questions that wouldn't be posed to men—something that she calls out.
Read the entire interview (which does include adorable, funny moments, such as details about McCarthy's punk rock phase) here.