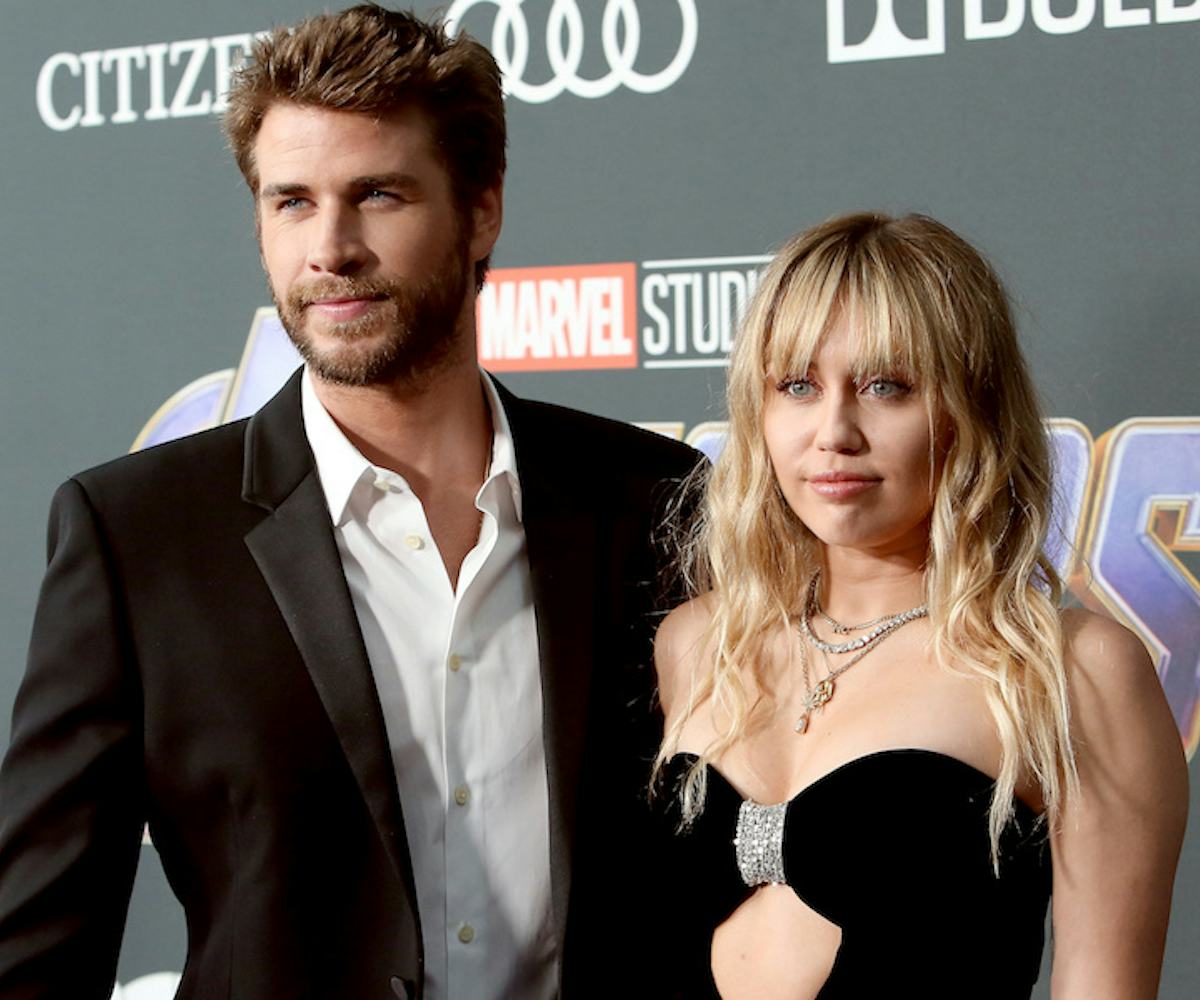 Photo by Jesse Grant/Getty Images
Miley Cyrus Slams Tabloid While Celebrating 10 Years With Liam Hemsworth
This is one way to shut down rumors
Miley Cyrus called out a tabloid for speculating on rumors that she and husband, Liam Hemsworth, are splitting.
"Happy 10 year anniversary my love," Cyrus captioned a screen grab of an article, titled "Miley Cyrus, Liam Hemsworth Split Rumors," shared to her Instagram story. "Good to see everyone is as dumb as they were in 2000! Some things never change," she wrote, adding, "& I hope the way you feel about me is one of them. Yours truly." It's just a few days short of a decade since filming began for Nicholas Sparks' film The Last Song, where Cyrus and Hemsworth met and starred opposite each other.
The article seems to have come from Gossip Cop, in which, to be fair, the writer dispelled rumors of any sort of split between the two celebs. Just below where the photo is cropped, the fact or fiction meter shows a zero reading, meaning that there's a zero chance of them breaking up. Still, understandably, this is something that Cyrus doesn't want to see on her anniversary.
From an adorably mushy love letter on Hemsworth's birthday to his stan-level singing and their matching suits on the red carpet, Cyrus and Hemsworth continue to dispel all and any rumors that their relationship is anything but strong.